2013,

Aboriginal Night with Peliquin Woman.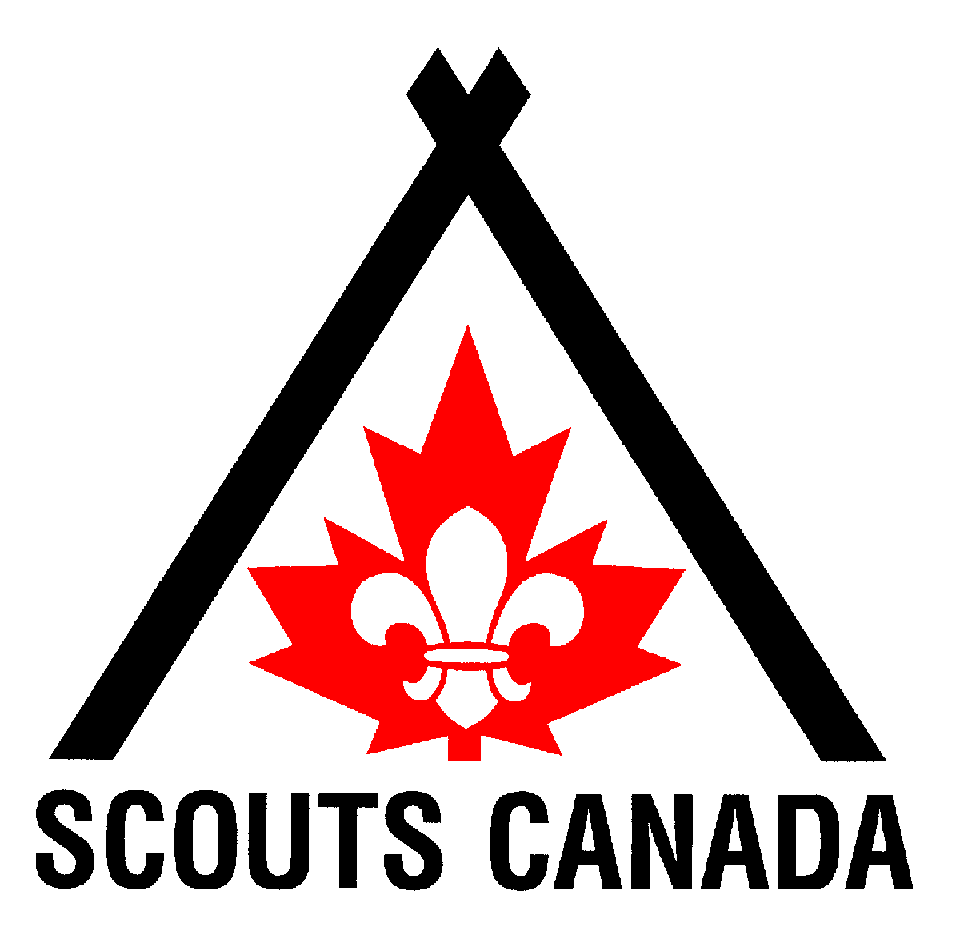 Nov 2013,

Millitary presentation.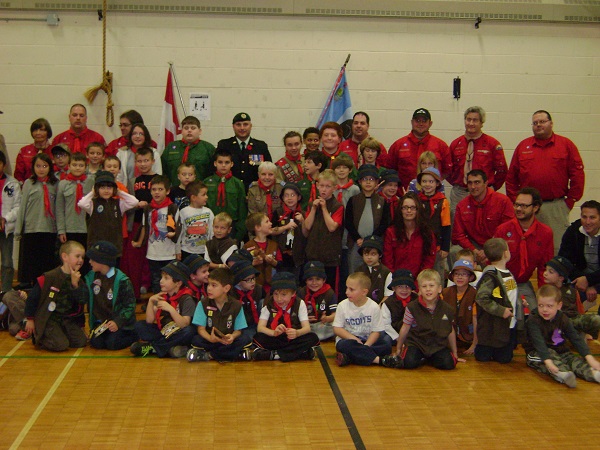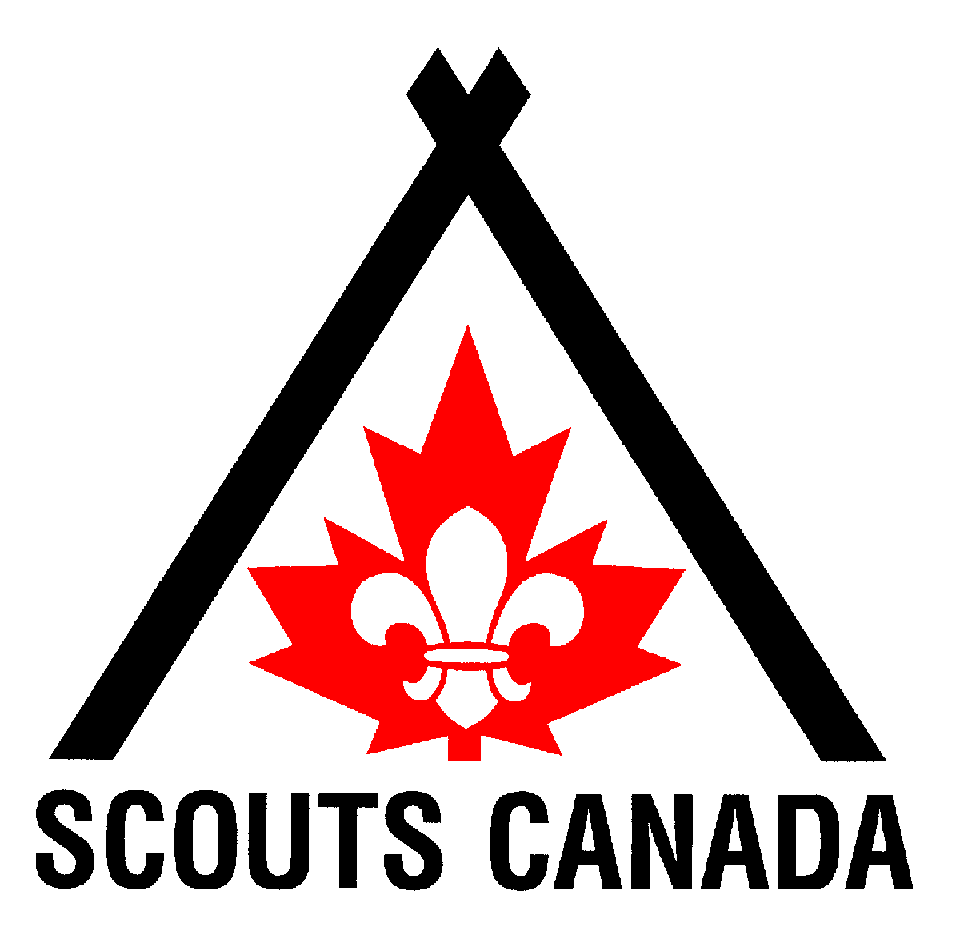 Nov 12 2013, Tic Tac (Gwen) receives the Medal for Good Service.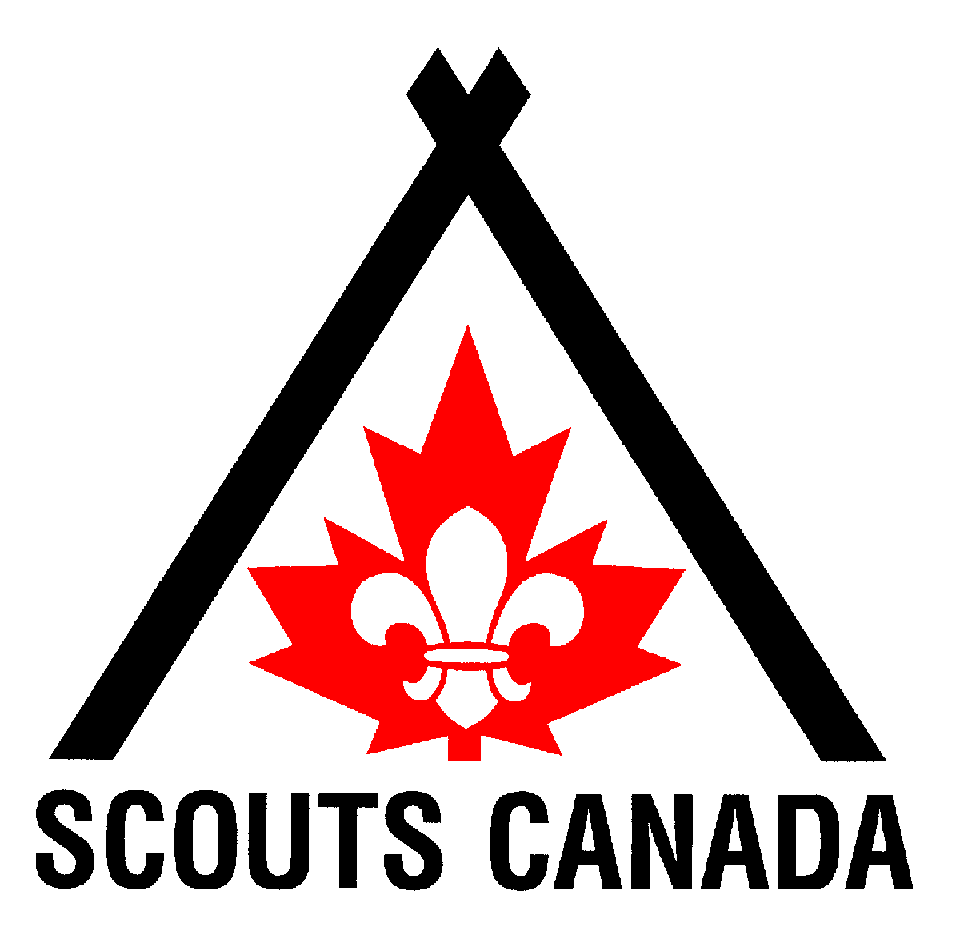 Oct 2013, Halloween.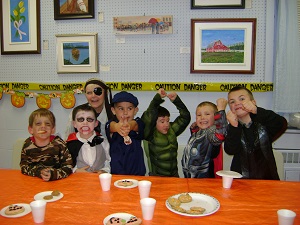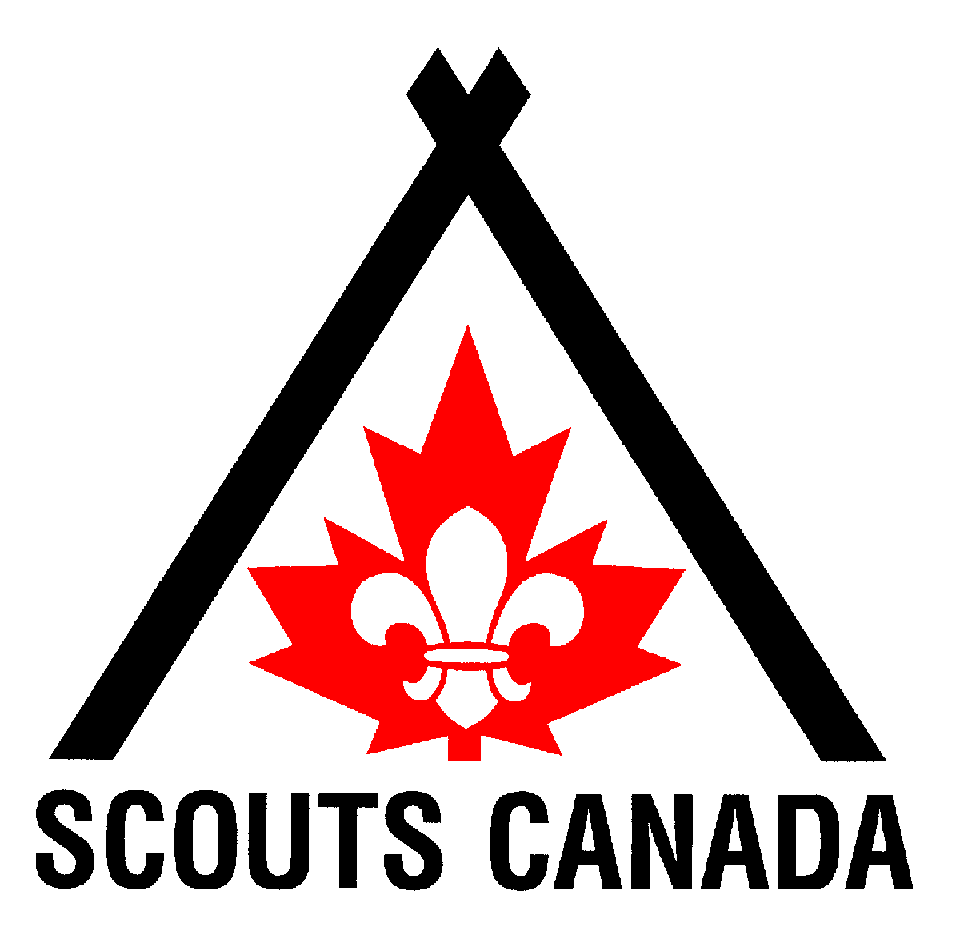 May 28 2013, Congratulationd Leslie for completing WBI.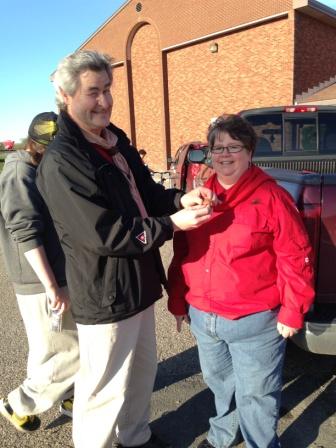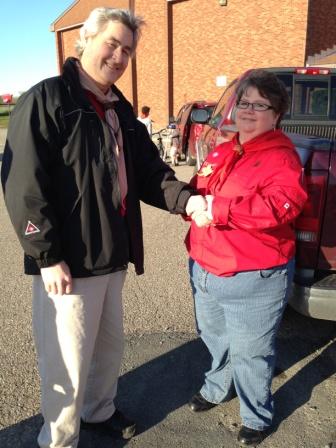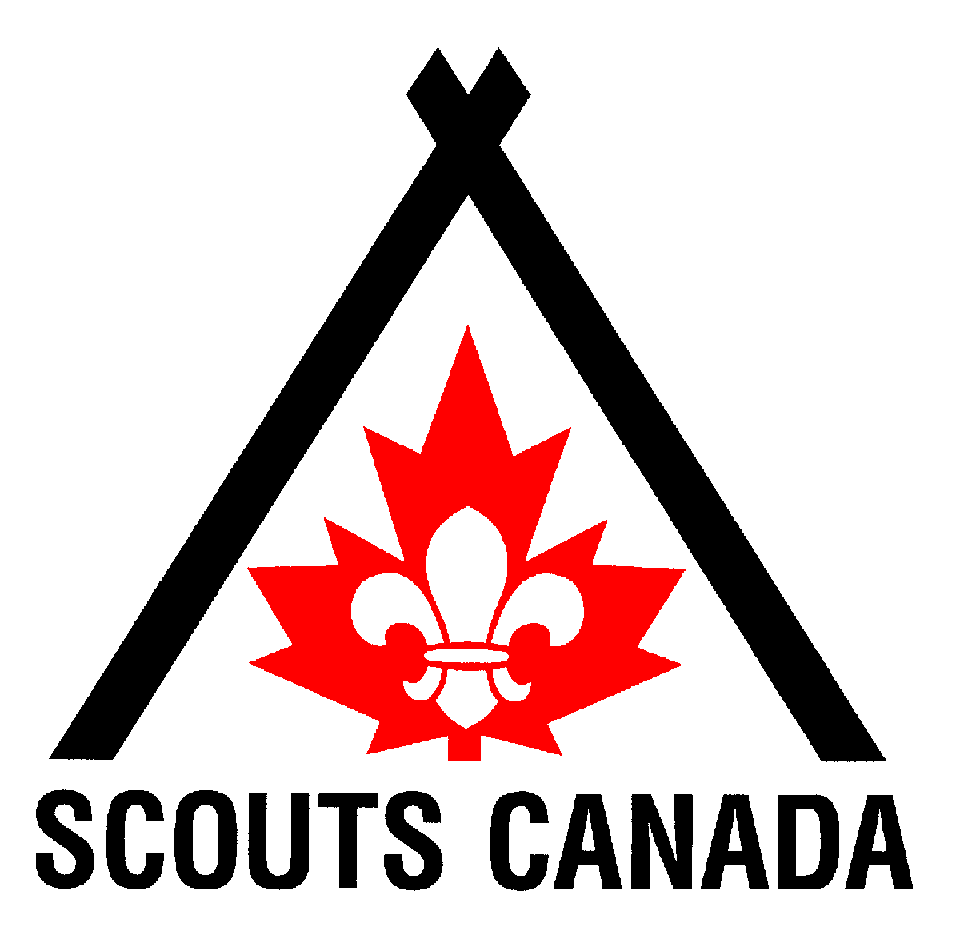 May 21 2013, Sackville River cleanup.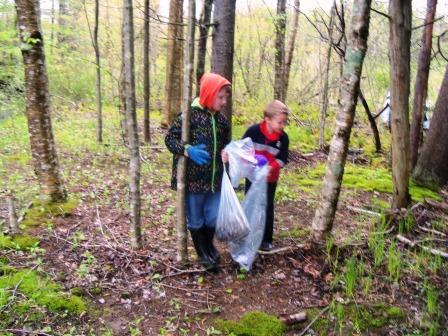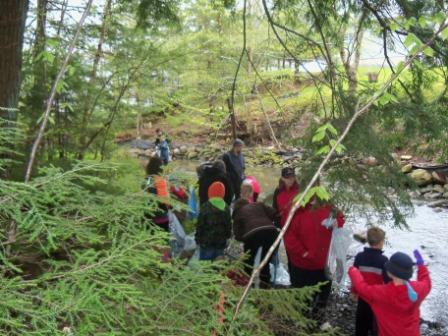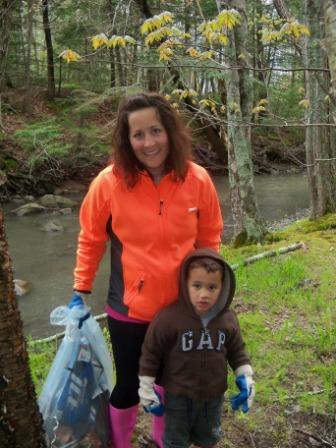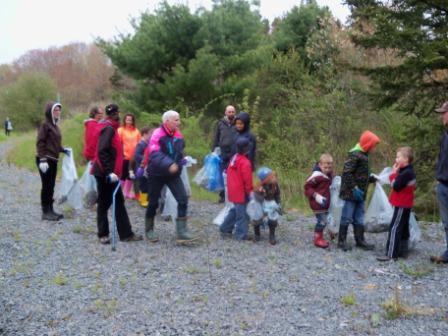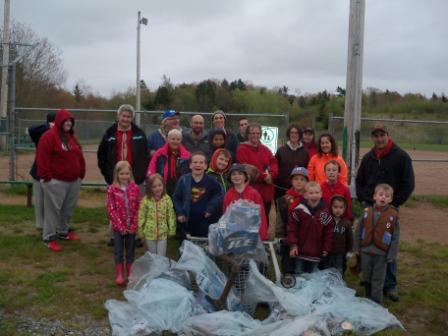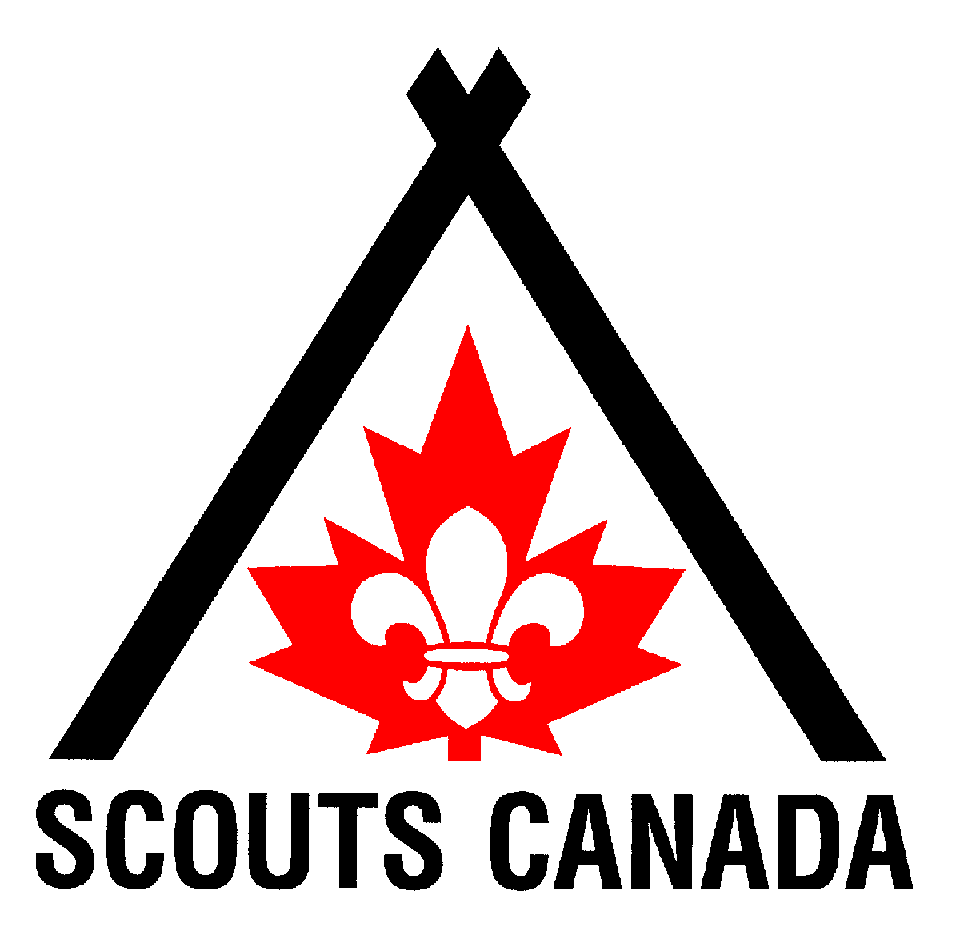 Apr 27 2013, Hyland Games.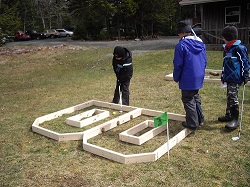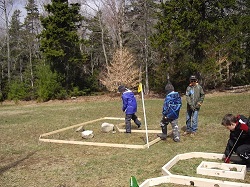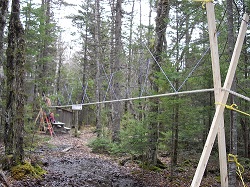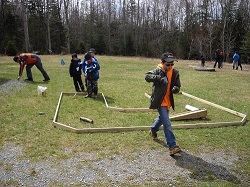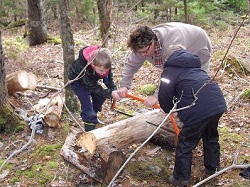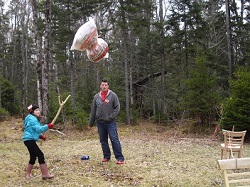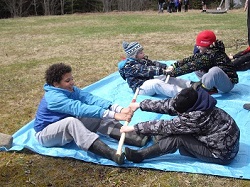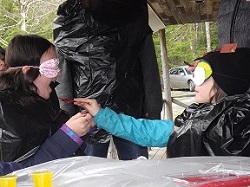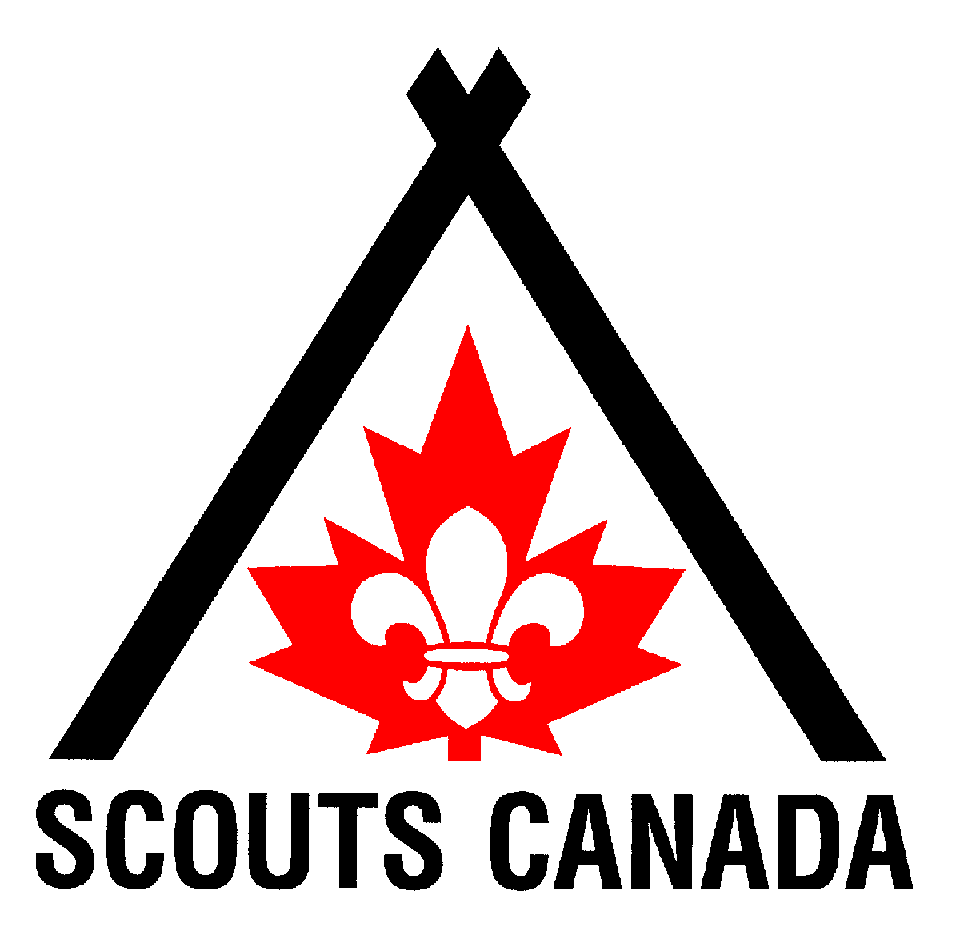 Mar 5 2013, Beaver Buggie Races with B Colony.Check out all the great beaver Buggies and the cool dragon Venturer Scout Jen built for us.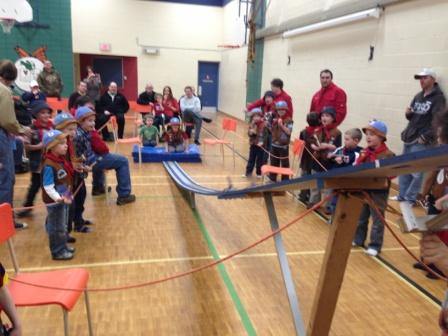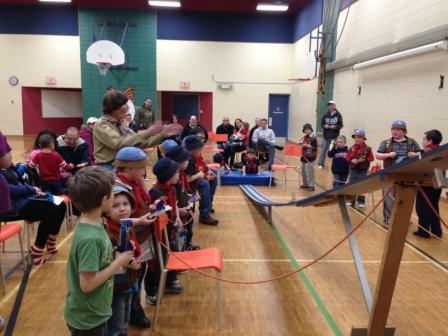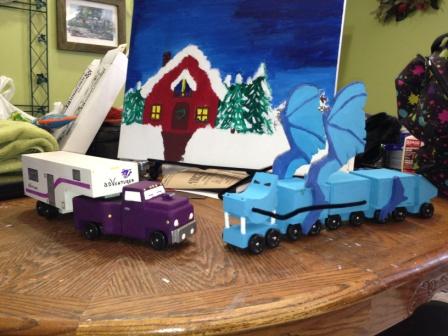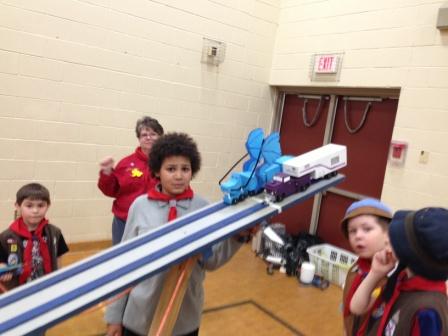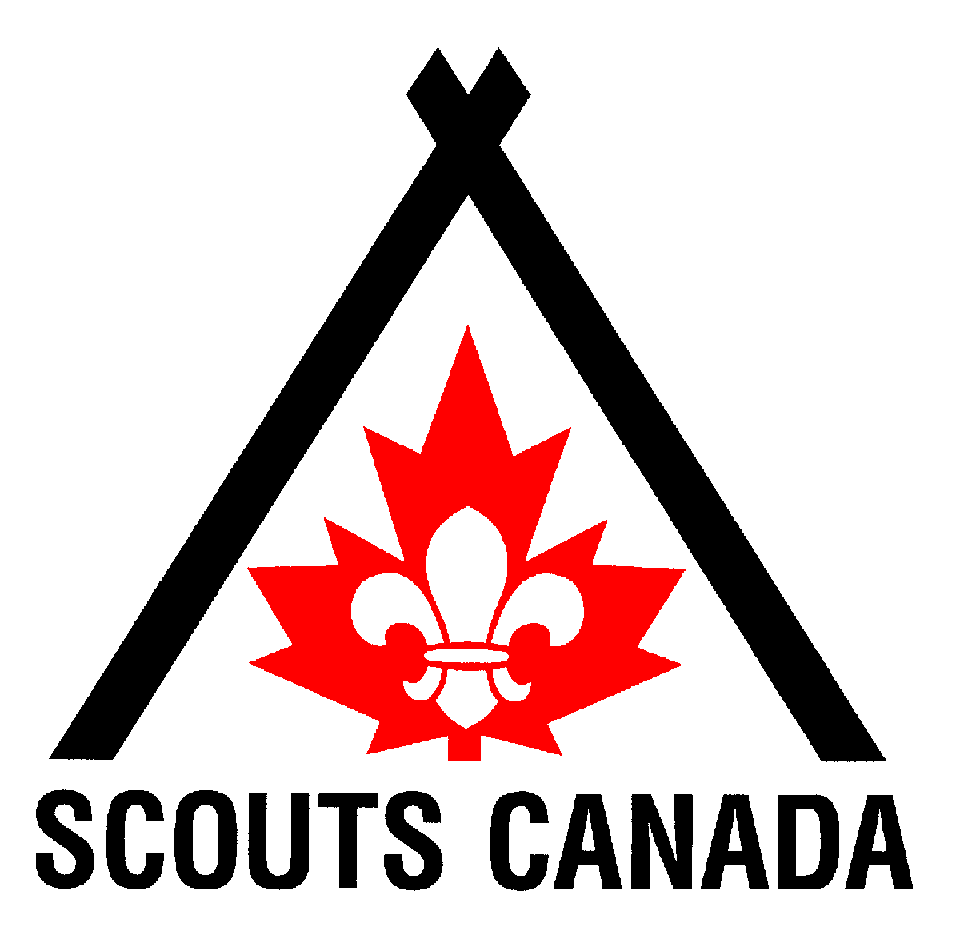 Oct 27 2010, Halloween party with B Colony.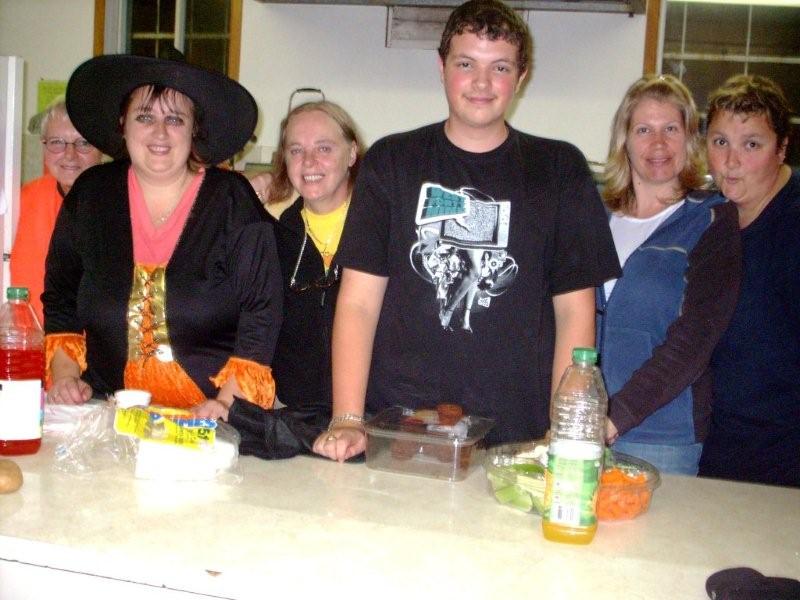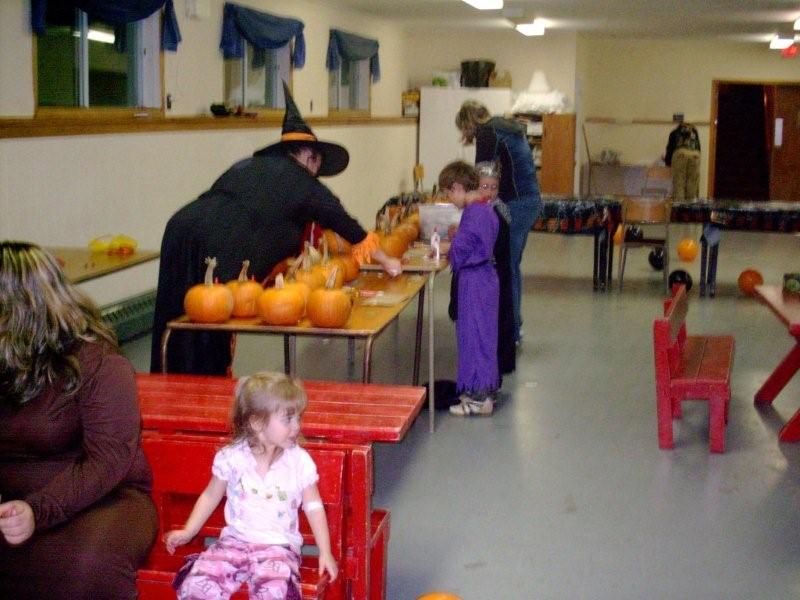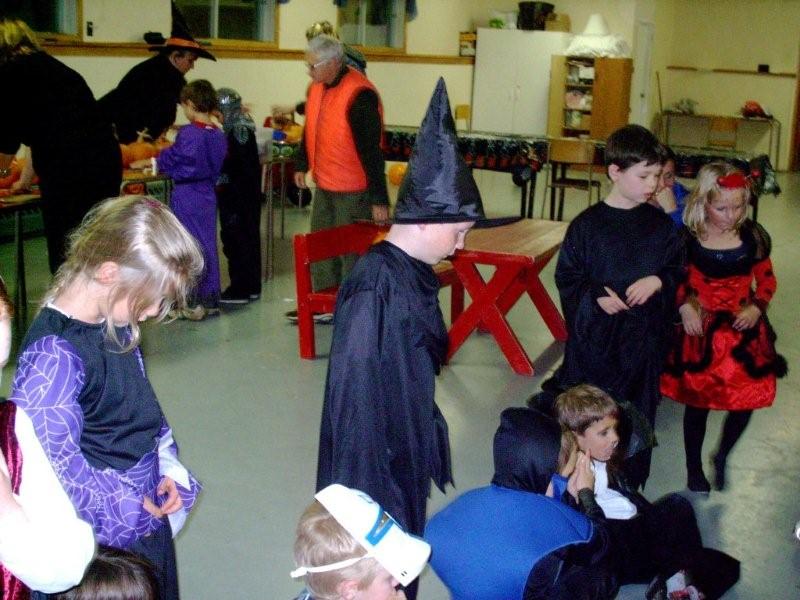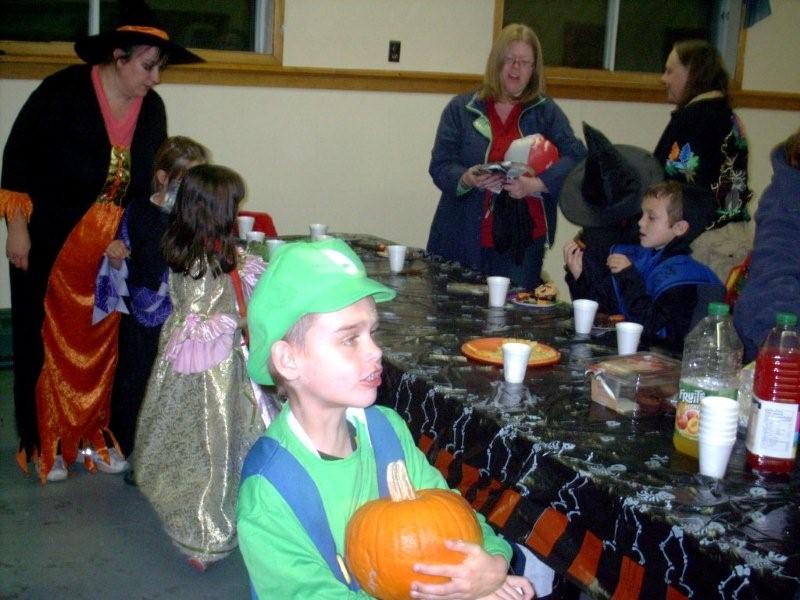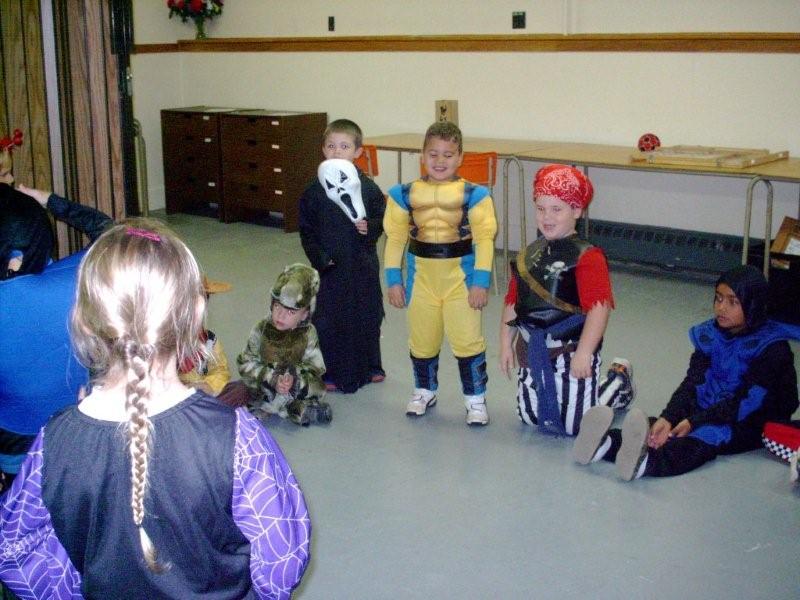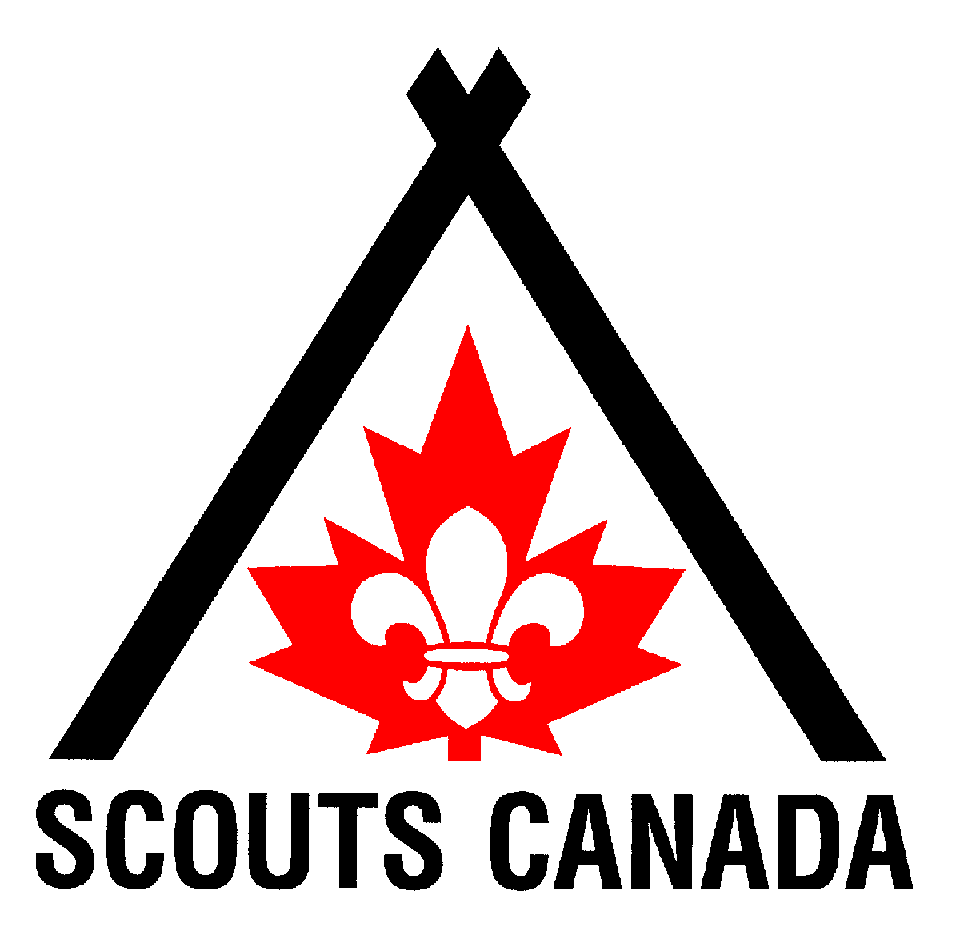 Sep 28 2010, Welcome Hawkeye (Sean), Tic Tac (Gwendolyn Marsh), and Beve (Eleanor Murley) to our leadership team.
Hawkeye has a long Scouting history. Tic Tac also has conciderable service to Scouting. Beve although new to Scouts has been involved in Guiding for several years and has a lot to contribute.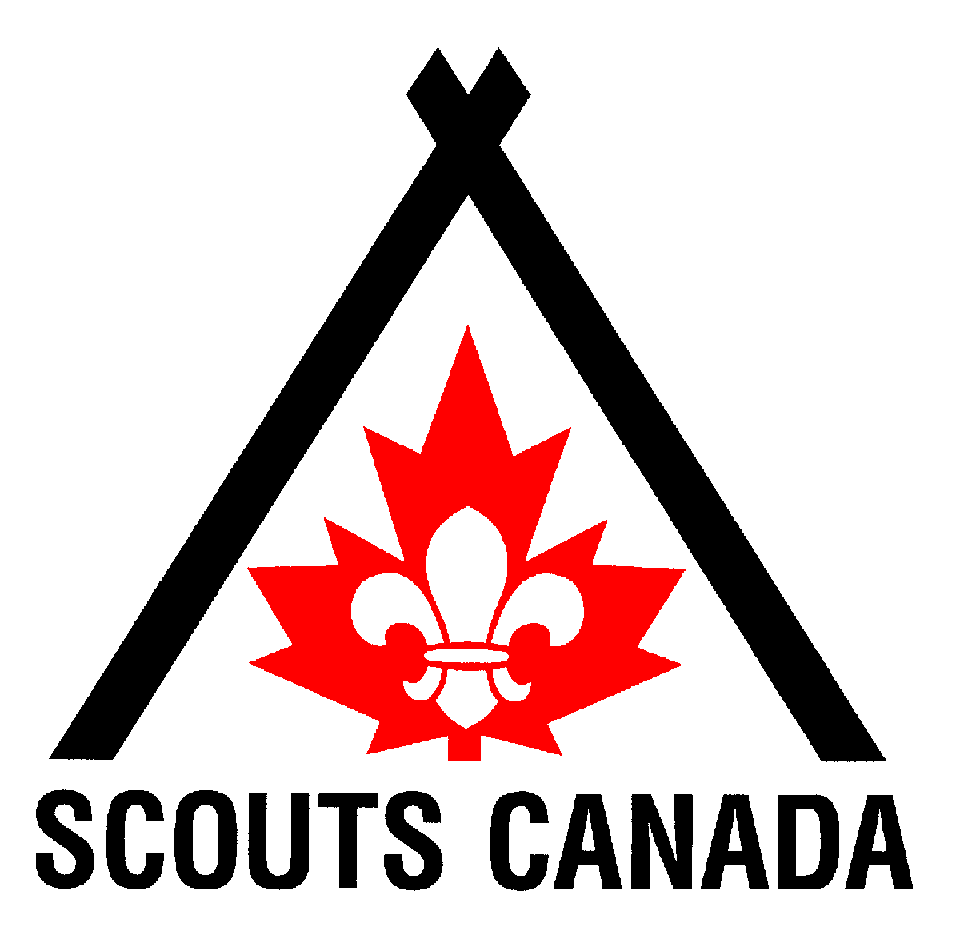 Mar 03 2010, Chinese New Year celebration.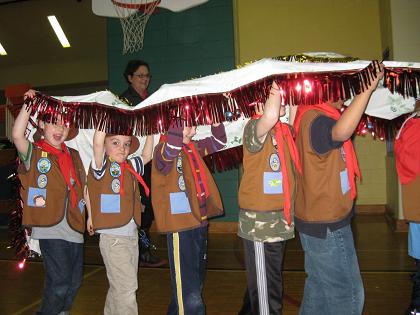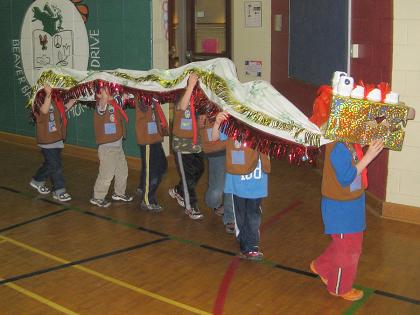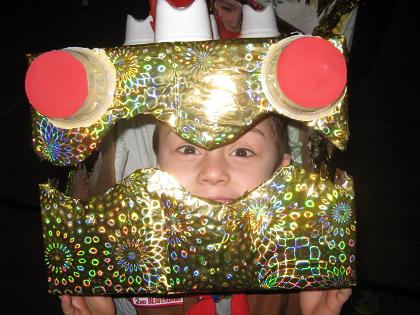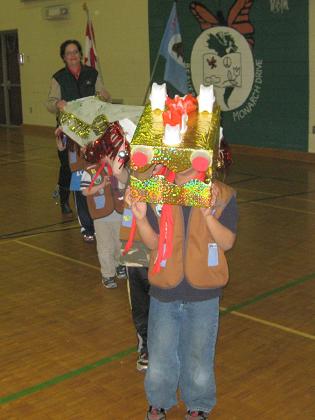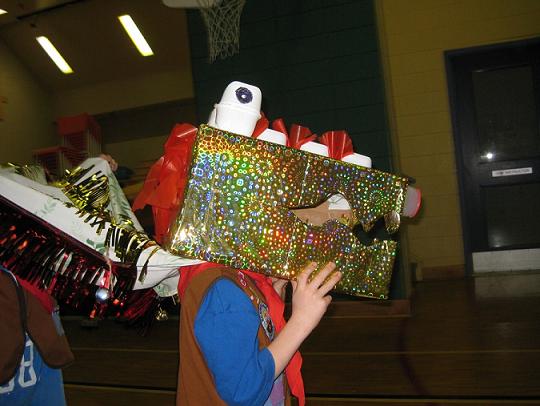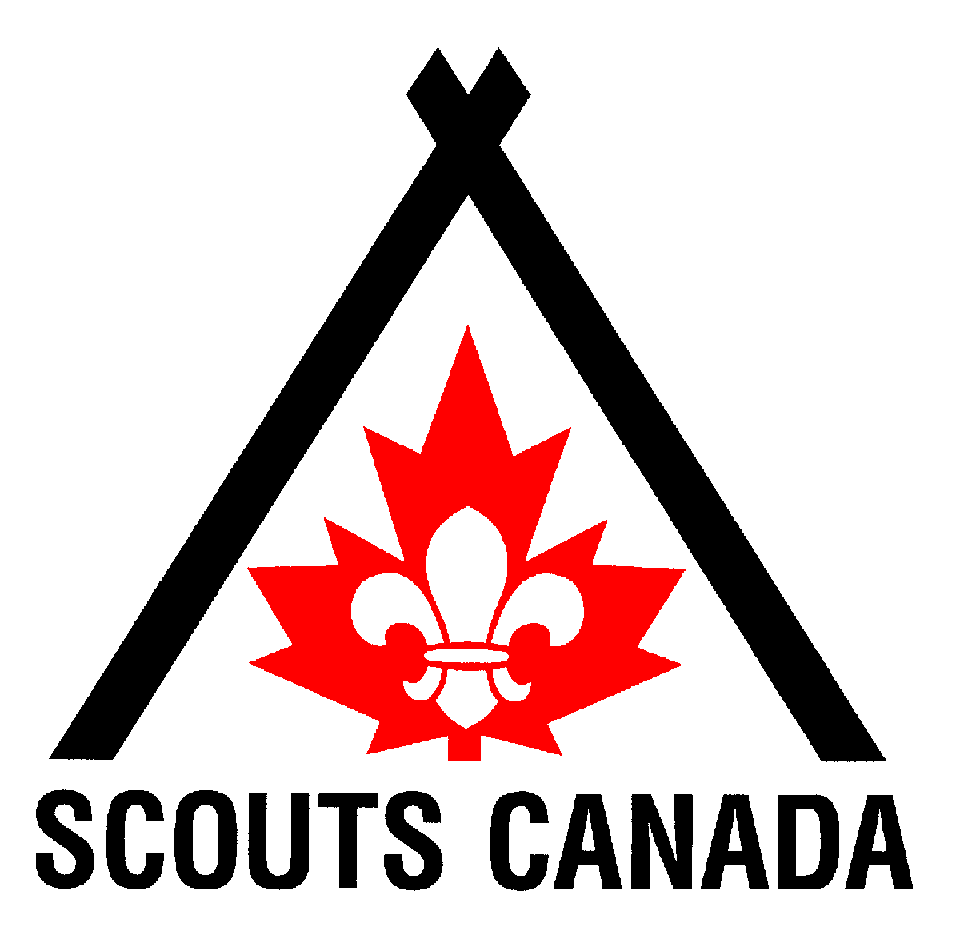 Dec 14 2008, We had several Beavers from 3 colonies, a couple of Cubs, 1 Scout & 2 Scouts from 4th Sackville helping out as well for the 3rd Annual Beaver Bank "Christmas Parade of Lights".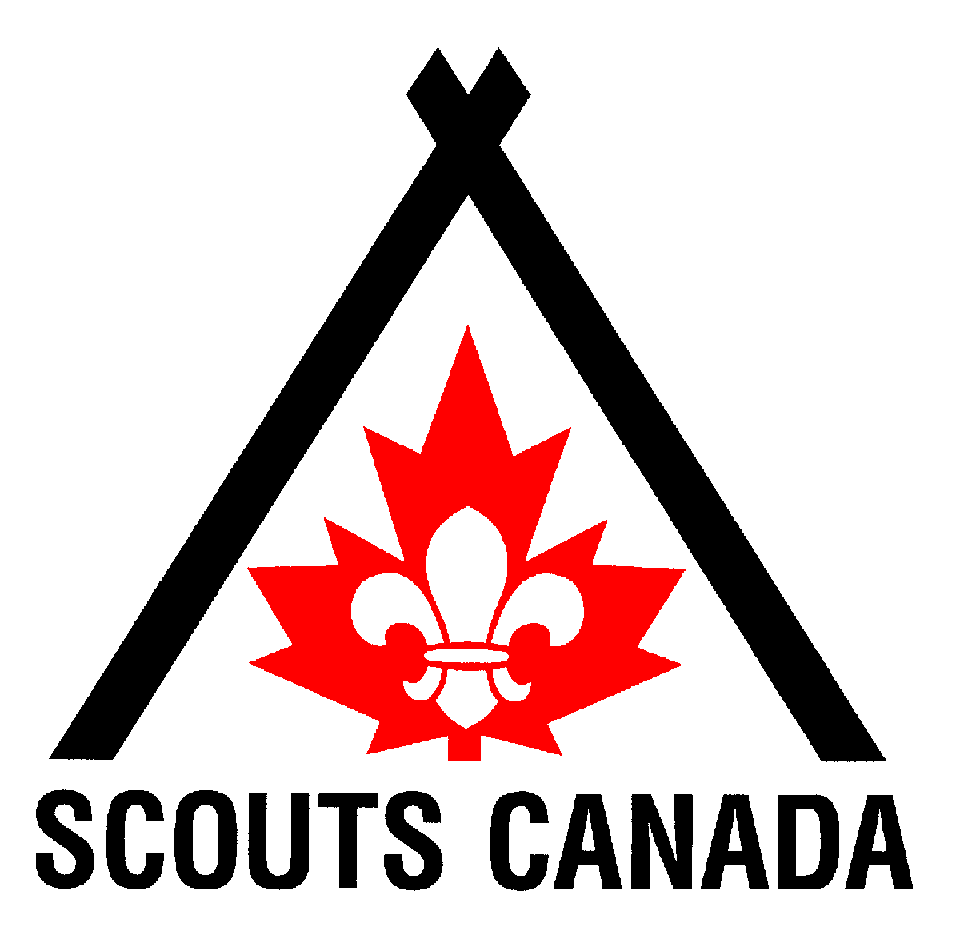 Sep 16 2008, Welcome Tic Tac (Scott Grant) to our leadership team.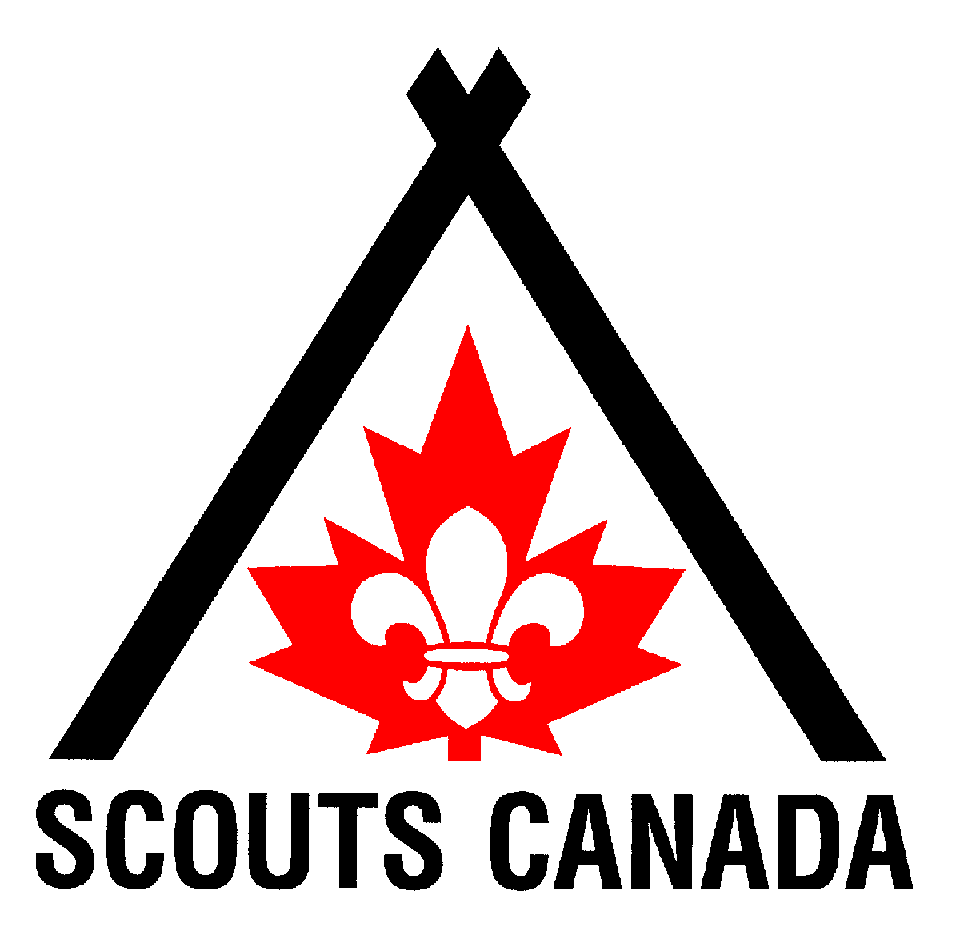 Jul 1 2008, Canada Day Parade , we won the "Best Childrens Entry" again that's 3 in a row. Thank you to all participants & spectators.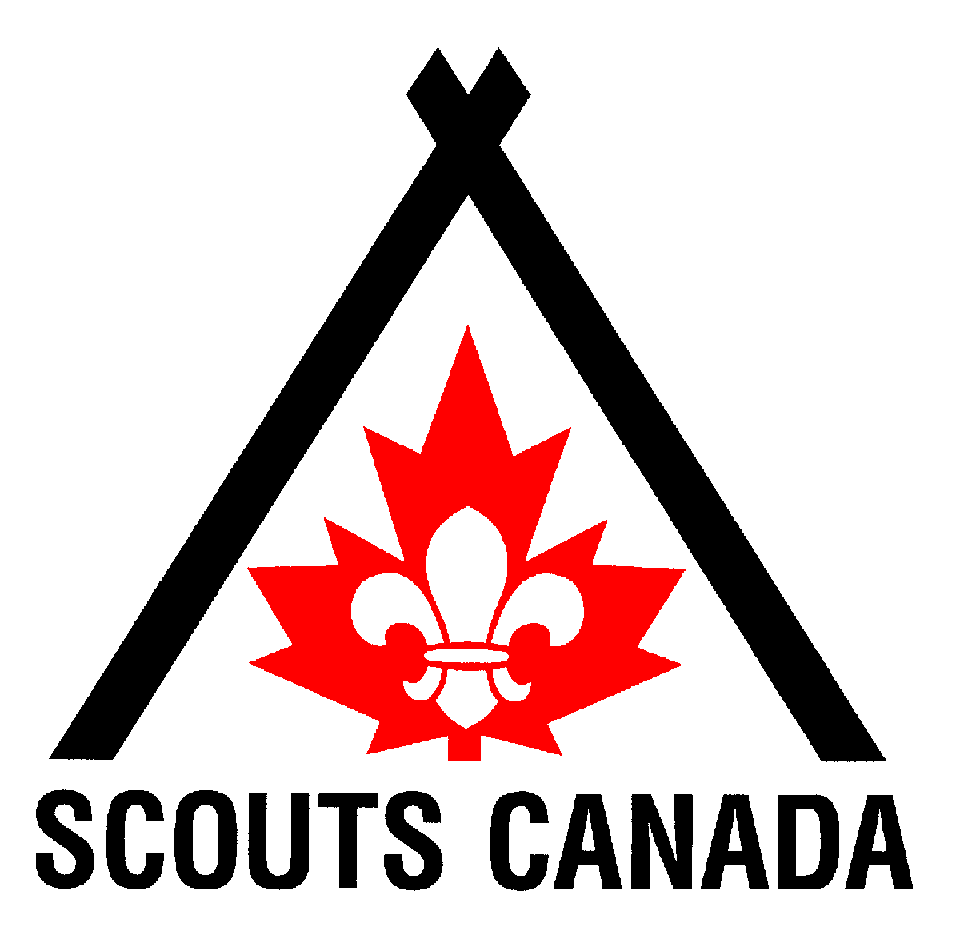 May 27 2008, Rainbow is withdrawing from A Colony, she has shared with our Colony a lot over the last 8 years, and we will miss her. Keep your eyes open though, Rainbow will still be a member of 2nd Beaver Bank and I'm sure we will see her from time to time.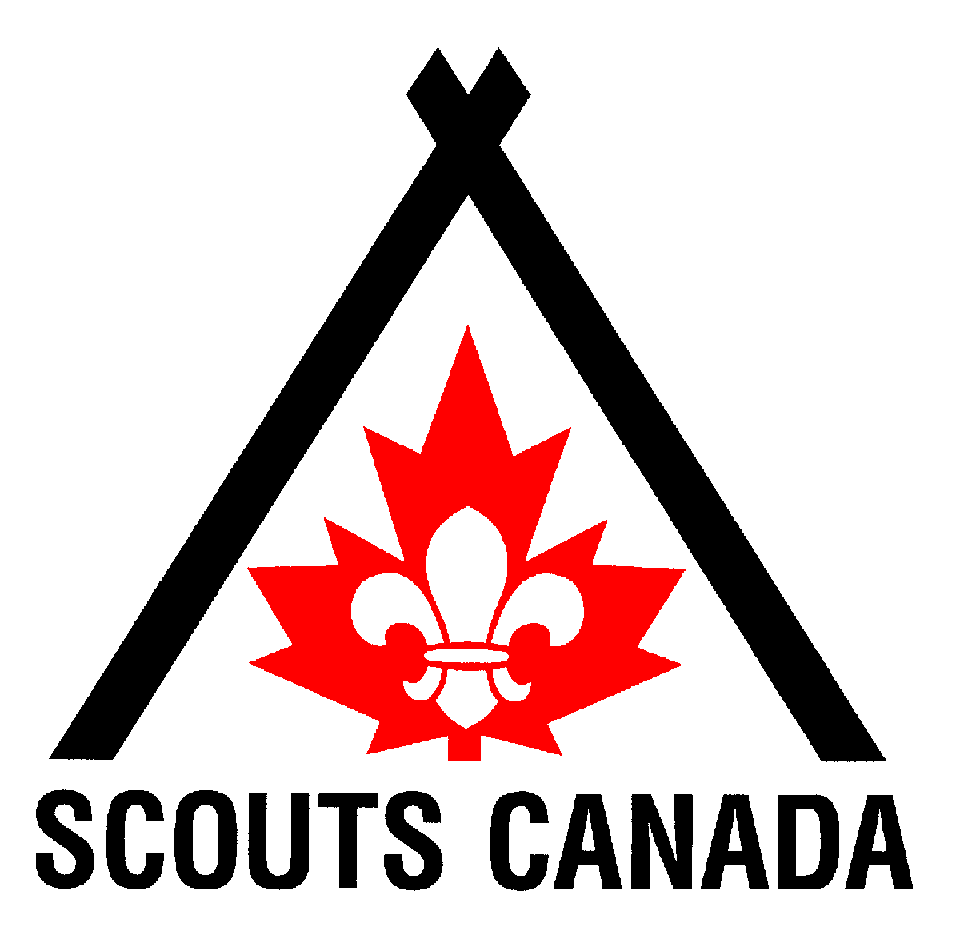 Jan 17 2008, We welcome Sunshine (Wendy Saunders) to our Colony as the contact leader. Wendy has been involved with 2nd Beaver Bank Scouting for over 10 years and has held various positions including Registrar, Secretary, & leader in B Pack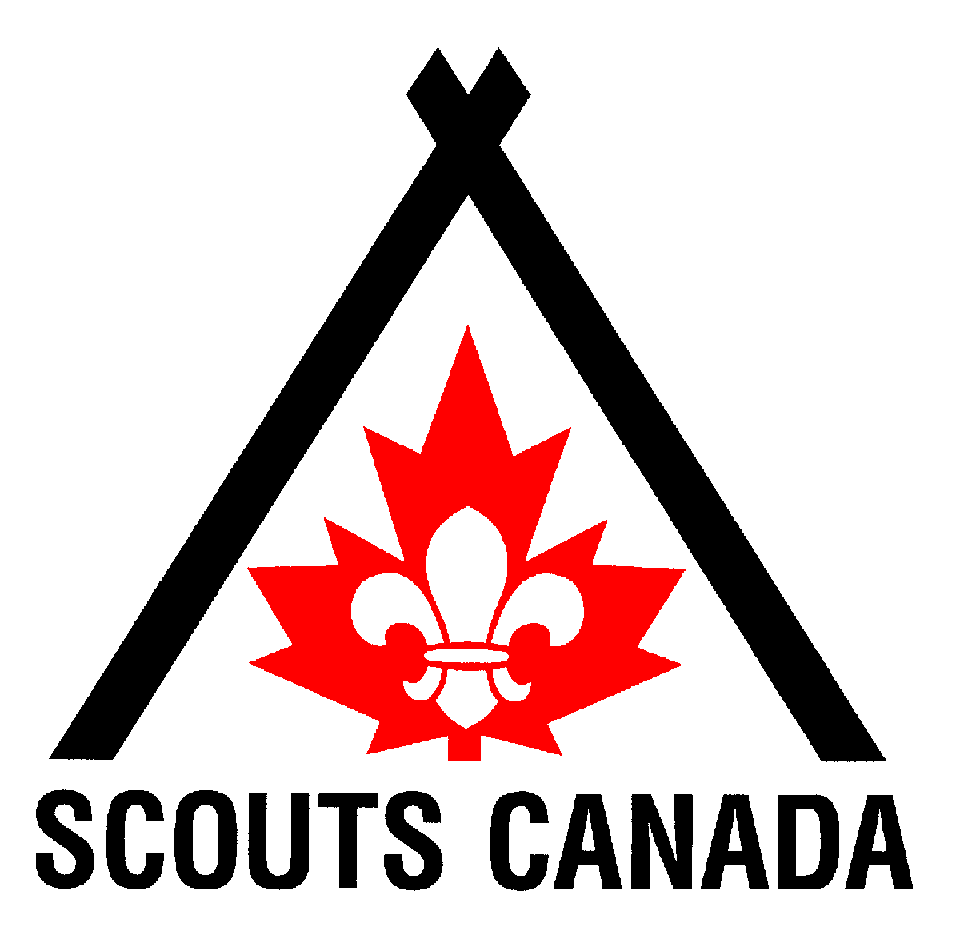 Dec 9 2007, We had 17 Beavers from 3 colonies & 1 guiding members along for the 2nd Annual Beaver Bank "Christmas Parade of Lights".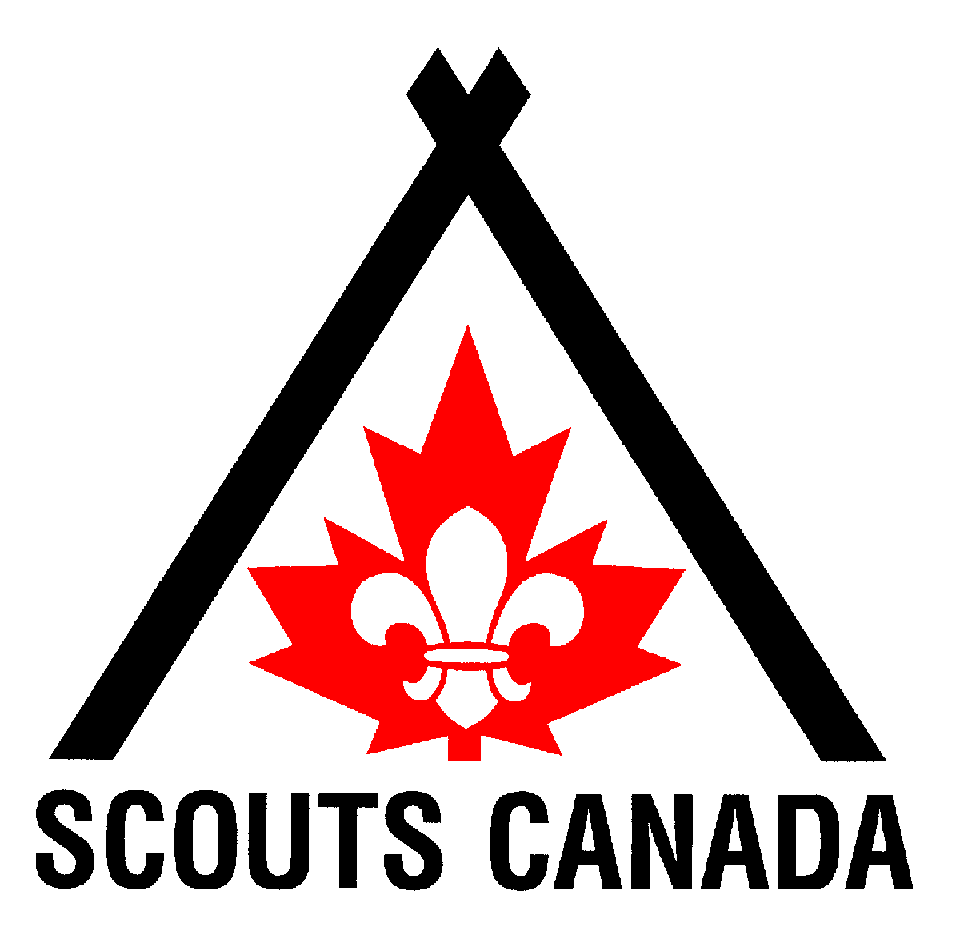 Oct 16 2007, We welcome Hawkeye

(Adam Saunders) to our Colony. Adam has been very involved Scouting since his 1st day as a Beaver. He has been a Cub, Scout & Venturer also. Adam worked with several Colonies, Packs & Troops during his time as Youth Rep to Sespenaak Centre Area.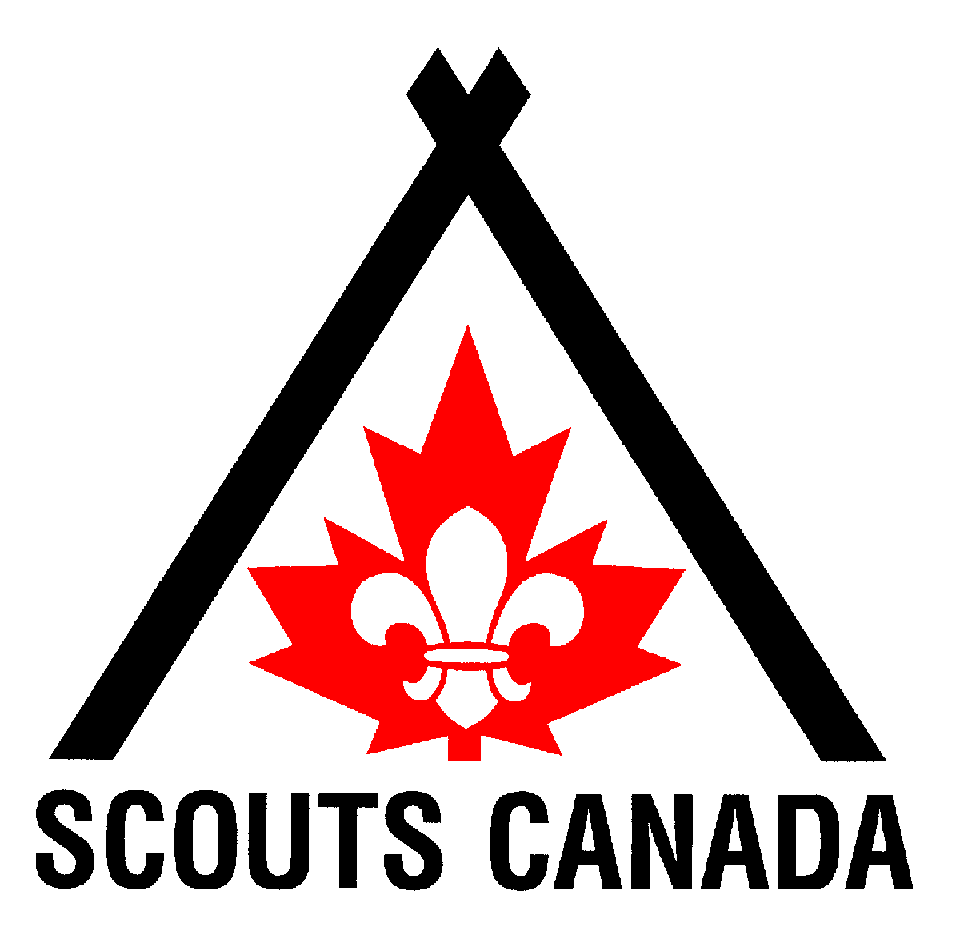 July 1 2007, Several Cubs & Beavers & 3 Scouts participate in the Canada Day Parade and we won the award for "Best Childrens Entry", 2nd year in a row, and 3rd time overall.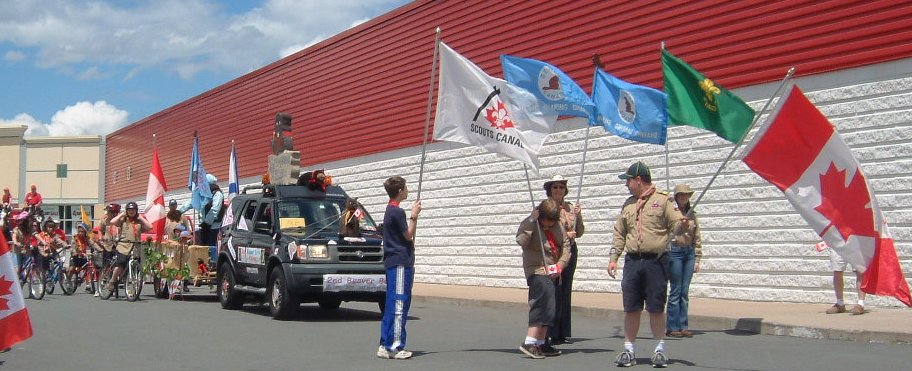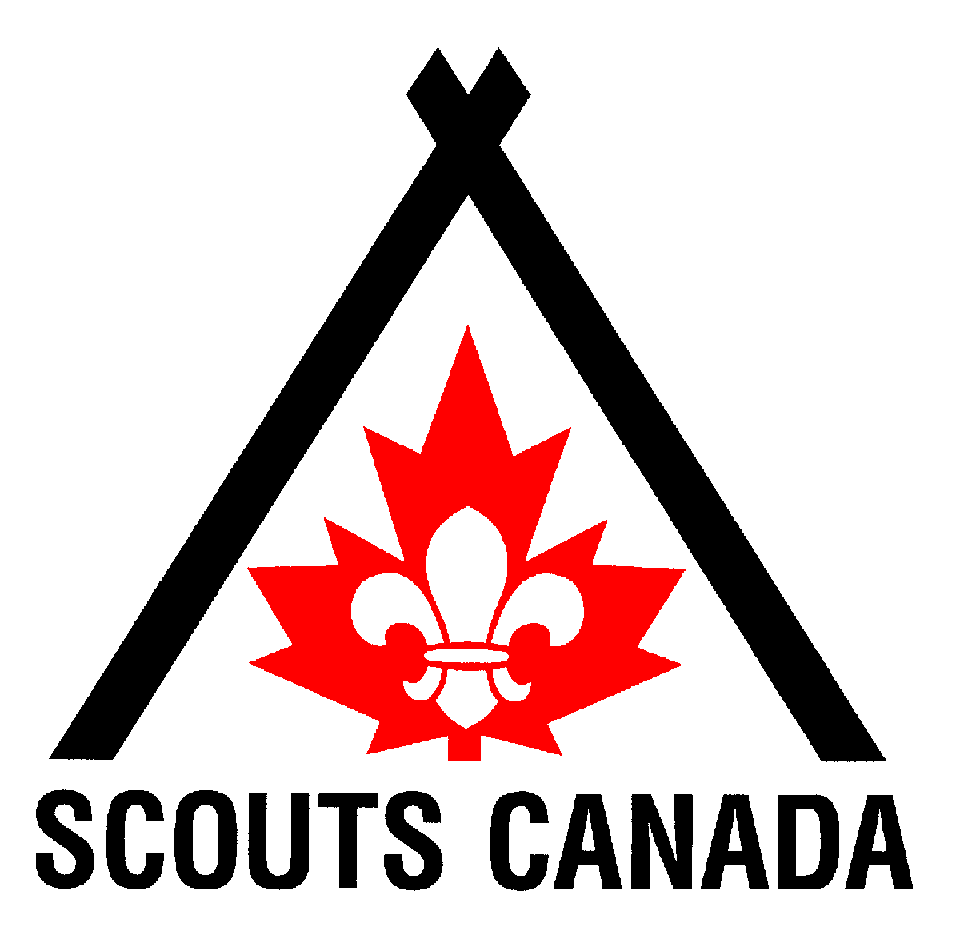 Mar 6 2007, A Colony and B Colony Beaver Buggy Races.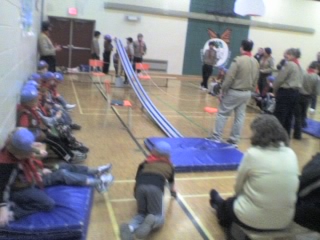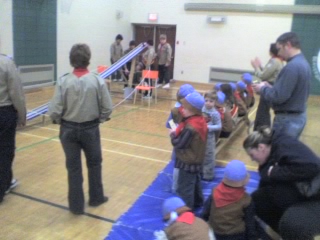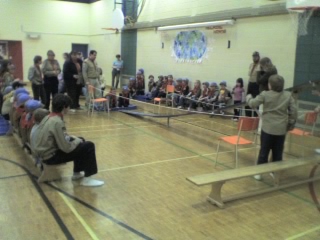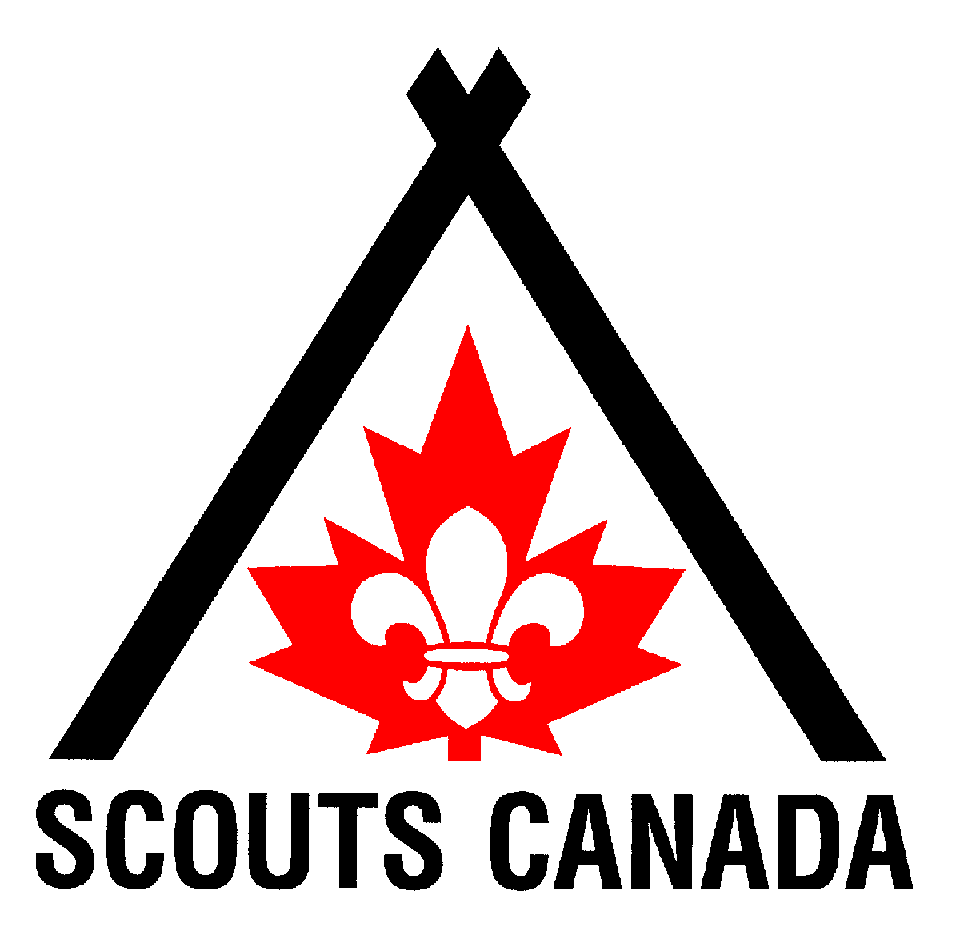 Feb 2007, Congratulations to Rusty (Mary Matthews) and all the other candidates who completed Wood Badge I.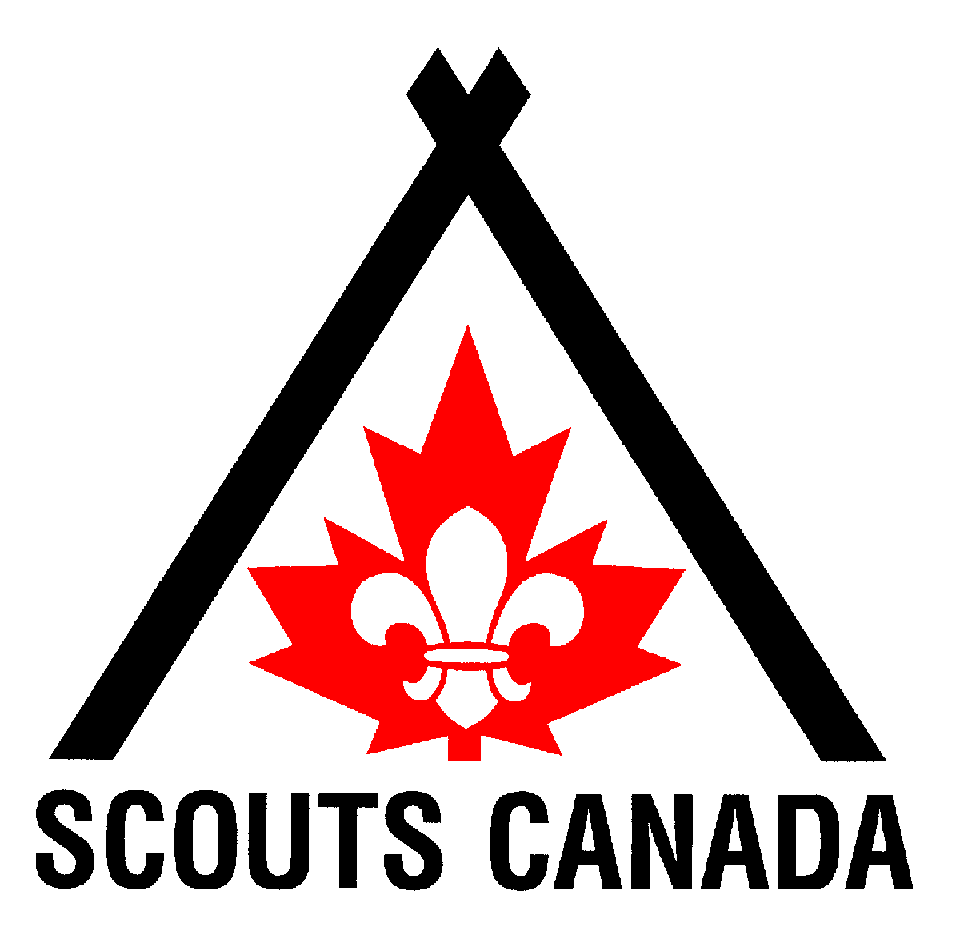 Dec 17 2006, Several Beavers from all 3 Colonies participate in the 1st Annual Beaver Bank "Christmas Parade of Lights".
oh yeh Reindeer realy can fly.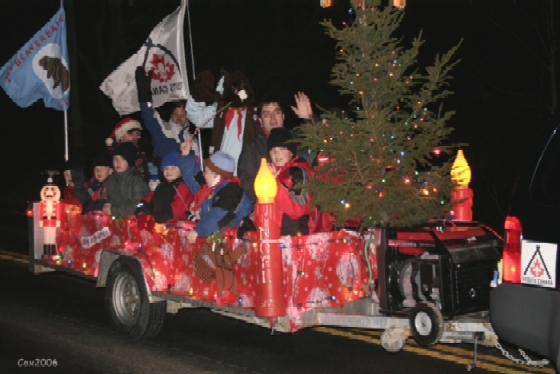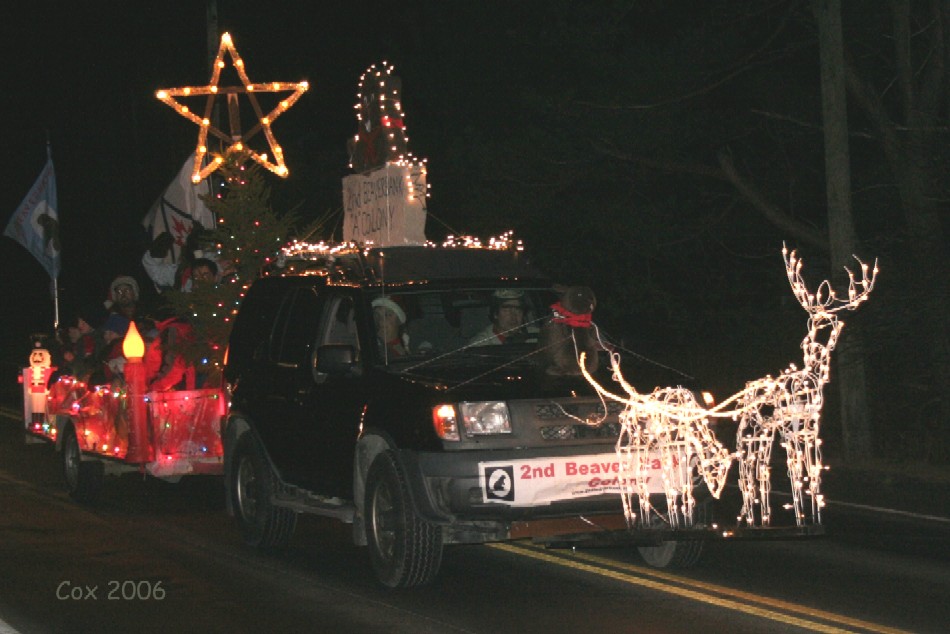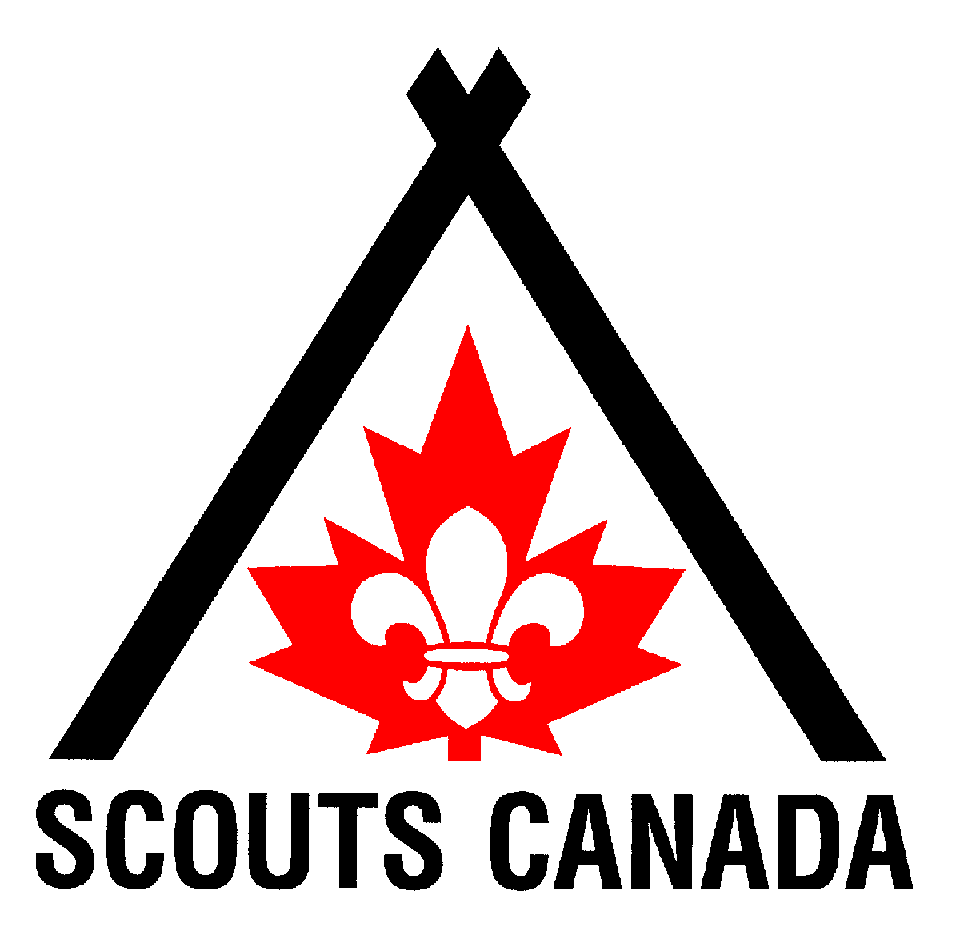 Sep 26 2006, We welcome 3 new scouters and 2 activity leaders to our Colony.
Rusty, Mary Matthews
Bubbles, Cathrine Hole-Smith
Malack, David Matthews
Chatter, Jen formerly known as Keeo Jen, She and her twin were know as chip & chatter when they were beavers years ago.
Shunshine, Greg well known as Scouter Greg Youth Rep to Sespenaak Centre Service Team.
There was a lot of fun at the pond giving forest names to that crew. Of cource we still have Rainbow,Dina Ritchie.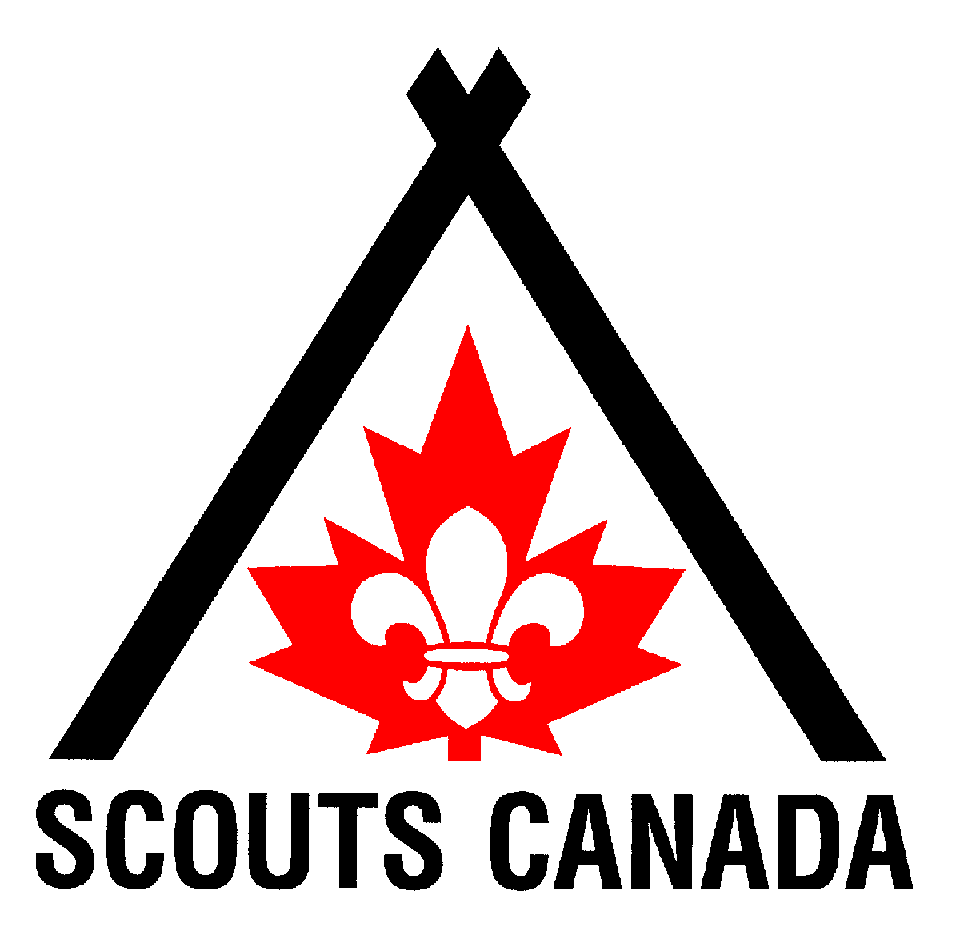 July 2006, After over 7 years, Hawkeye will not be returning next year.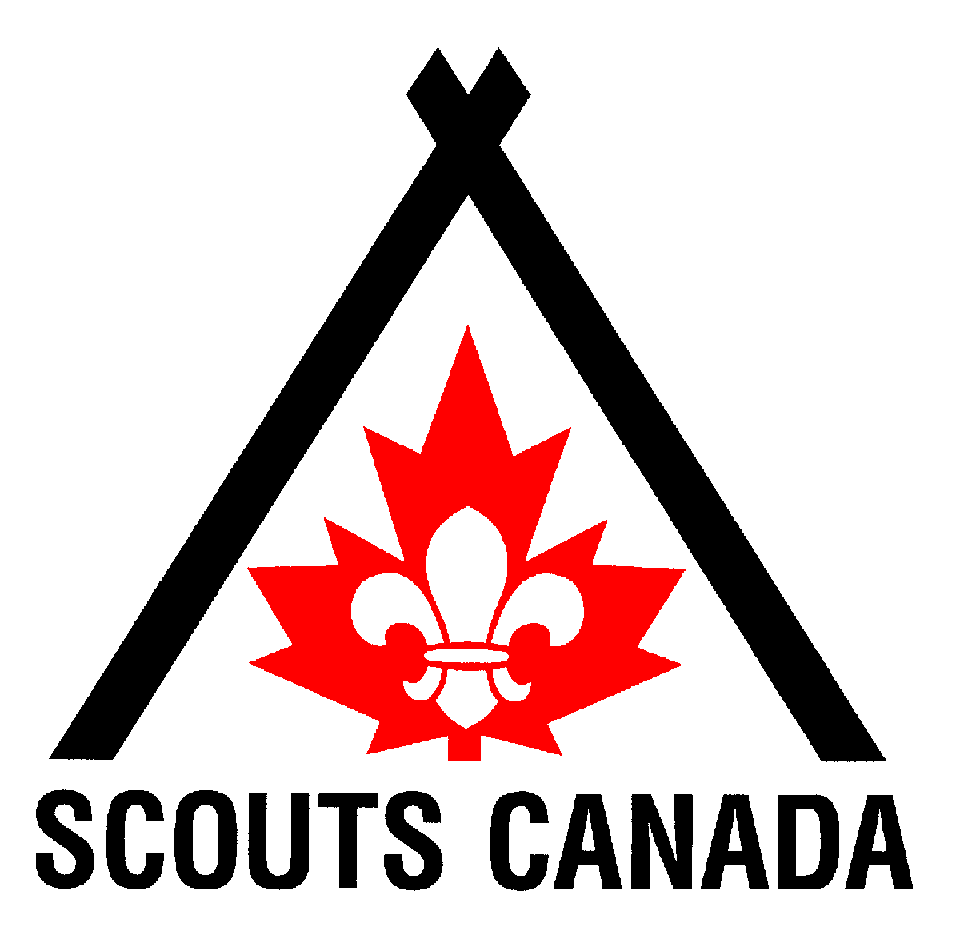 July 1 2006, Several Cubs & Beavers participate in the Canada Day Parade and we won the award for "Best Childrens Entry", for the second time.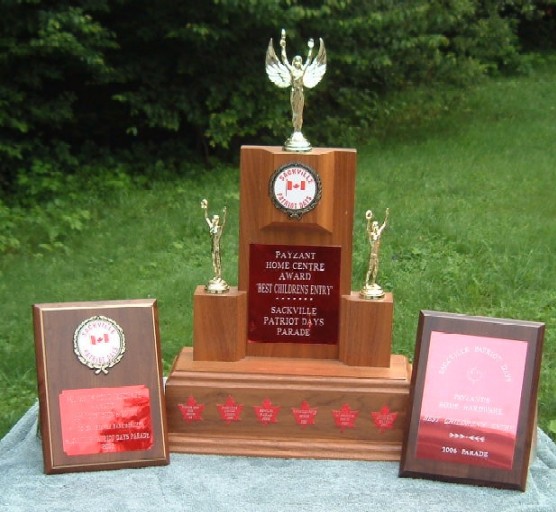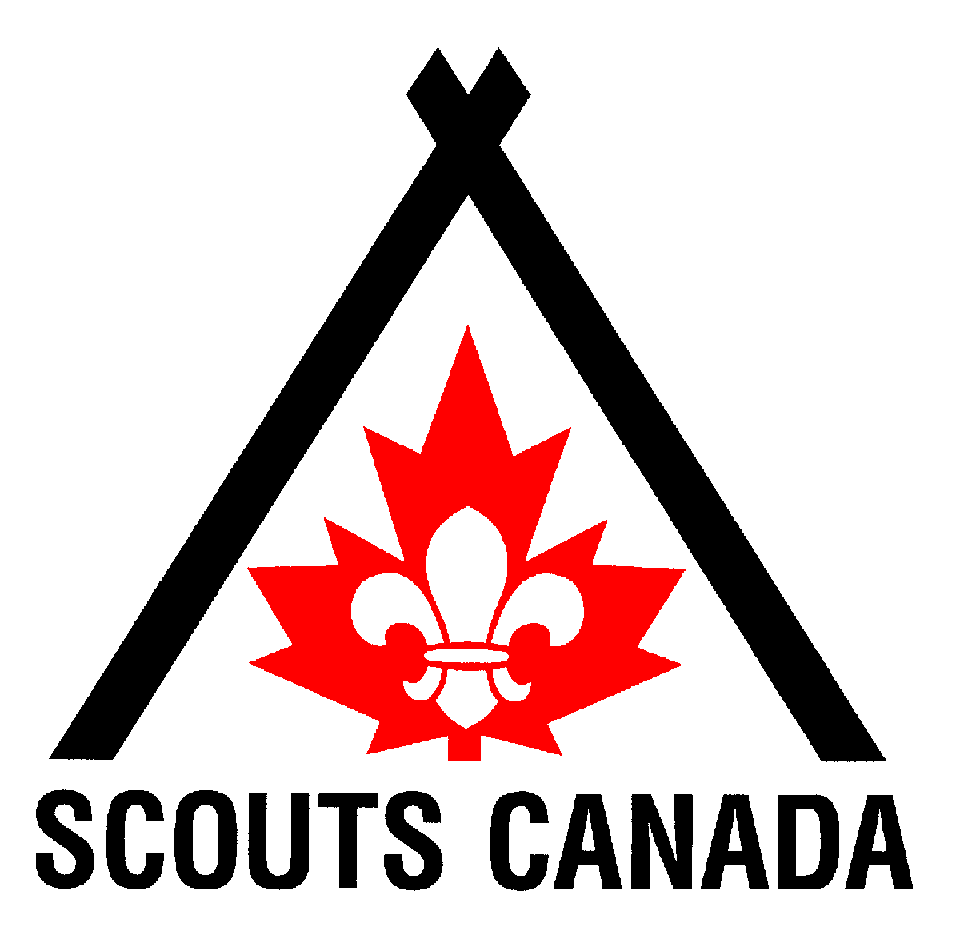 Dec 16 2003, Santa Clause is comming to the beavers.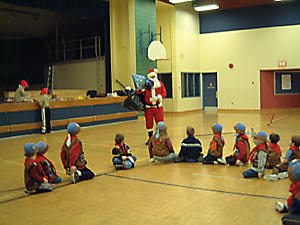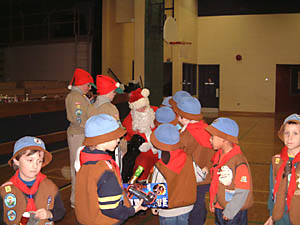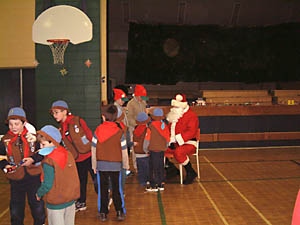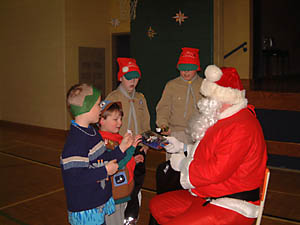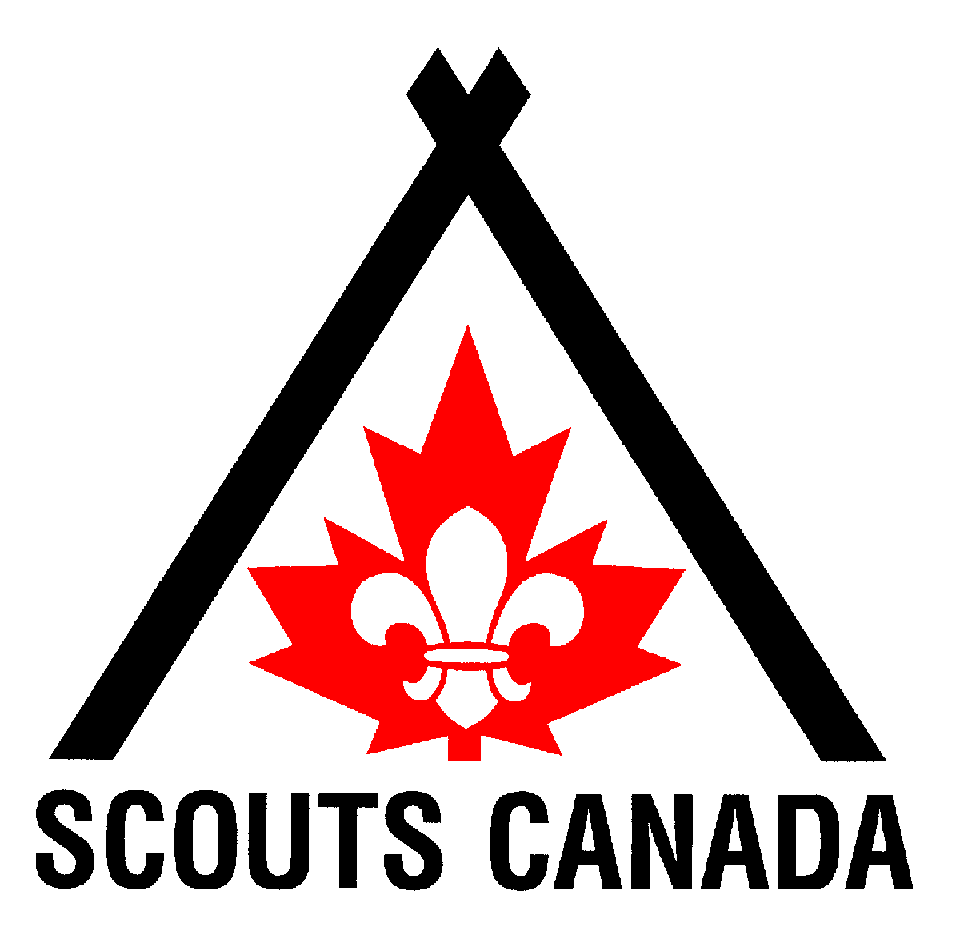 July 1 2003, 14 Beavers, 5 Tender pads, 3 Cubs, 5 siblinds, 5 Leaders, 4 Parents, 1 Guide, and "Bobby Beaver" traveled with the River Banks Float along the Canada Day Parade route. Some of the youth rode bikes, all had fun and promoted good scouting and citizenship. WOW we won a trophy for "Best Childrens Entry" !!.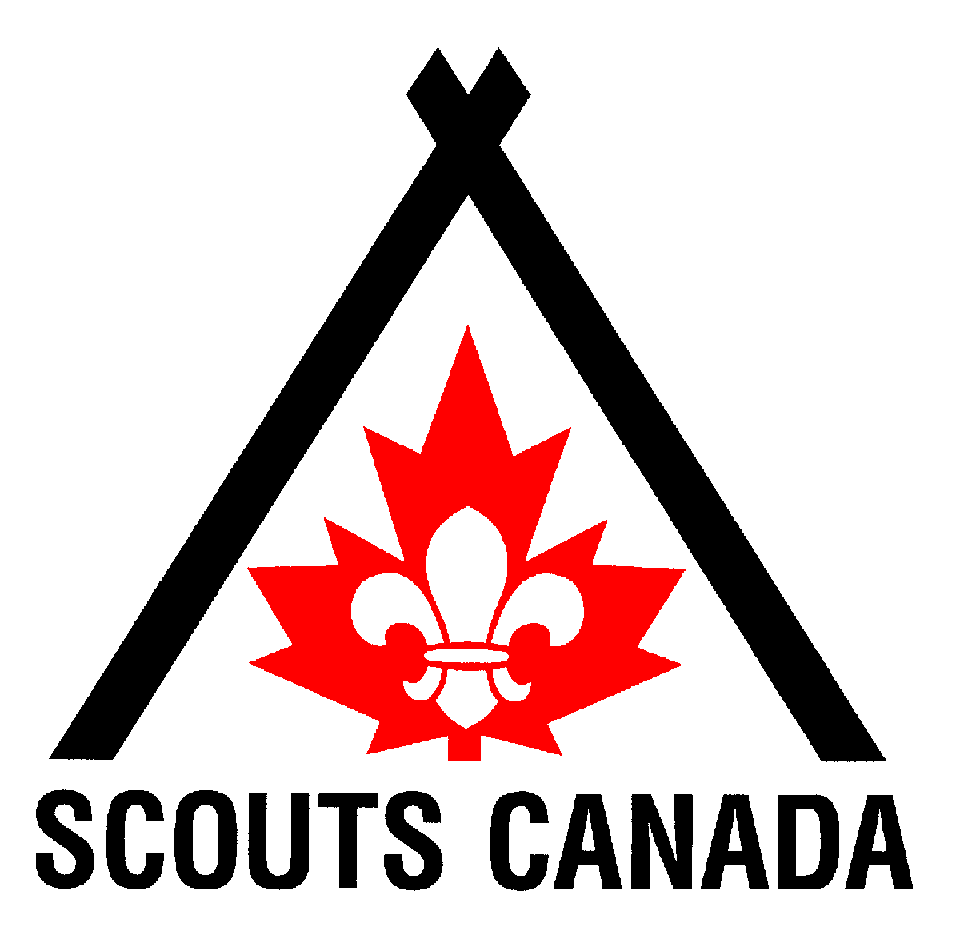 May 27 2003, 24 Beavers, 5 Tender Pads, 2 Keeos and 1 Cub braved the ultimate obstacle course, were tackled at the gladiator pit, and crossed the bridge of dome, only to find out they had to cook there own hotdogs and marshmallows.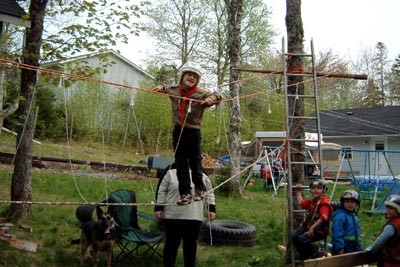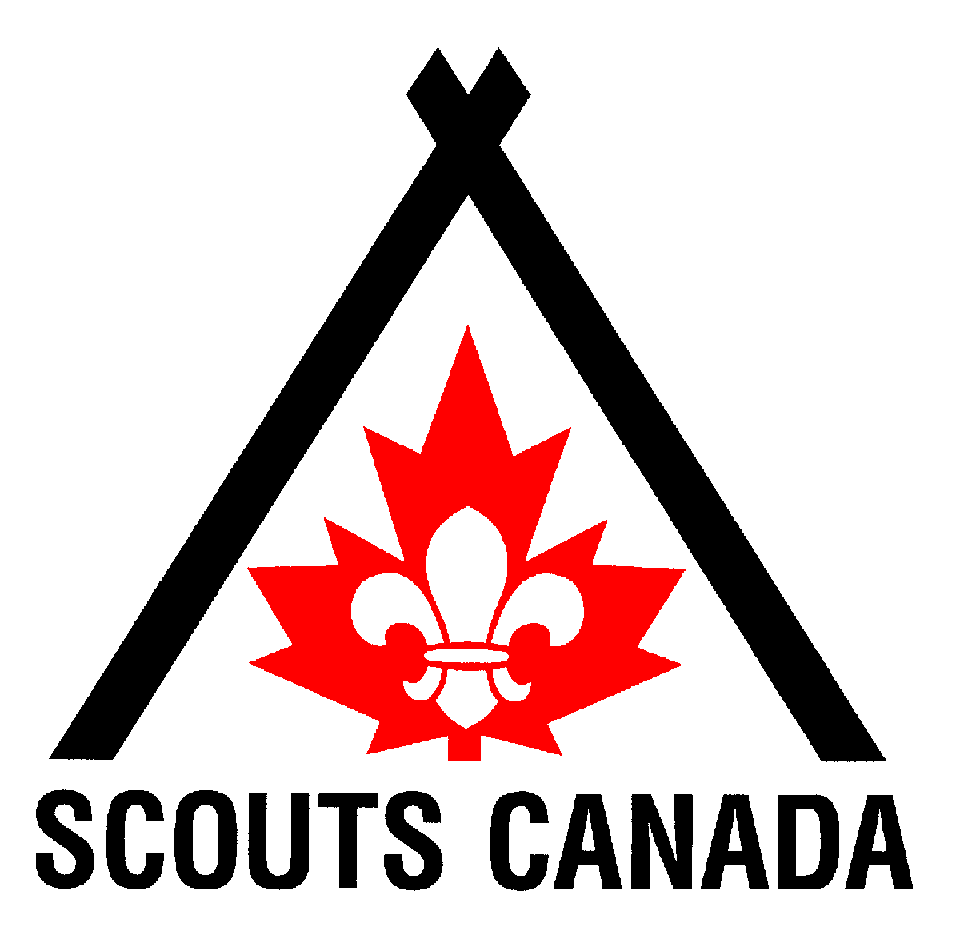 May 17 2003, The sun came out and so did the beavers & tender pads. We climed jacobs ladder and lots of other steeps & hills.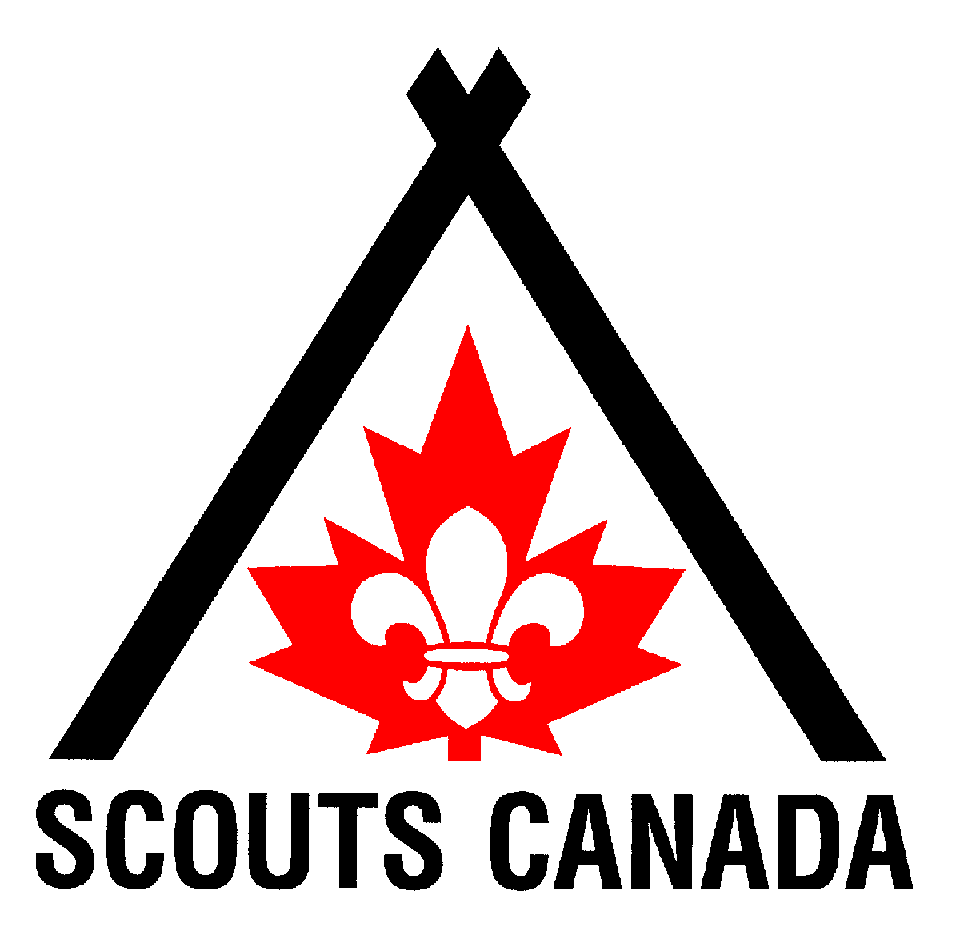 May 12 2003, 5 Beavers swam up the river following Keeo to join with B Pack.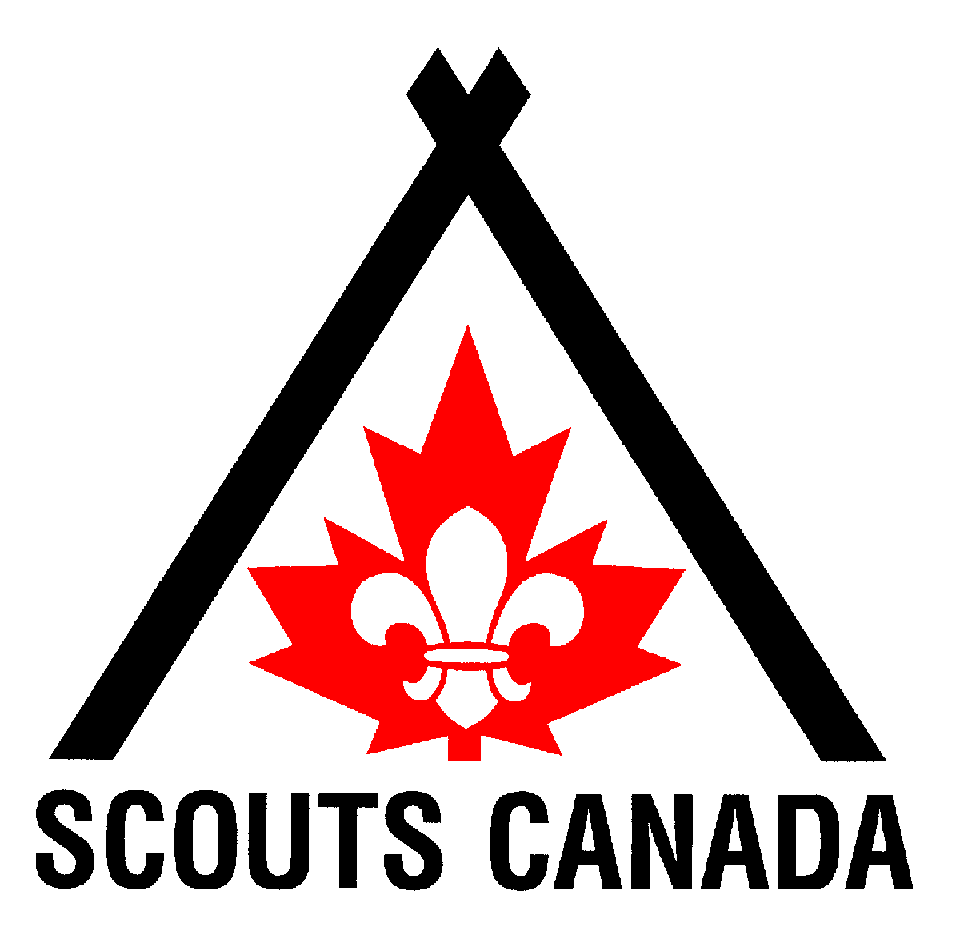 May 4 2003, Group Camp was a big success, over 80 participants were exposed to Canada's cultural diversity. We were visited by members of the 1st Nations and Black Culture, followed by several chalanging games.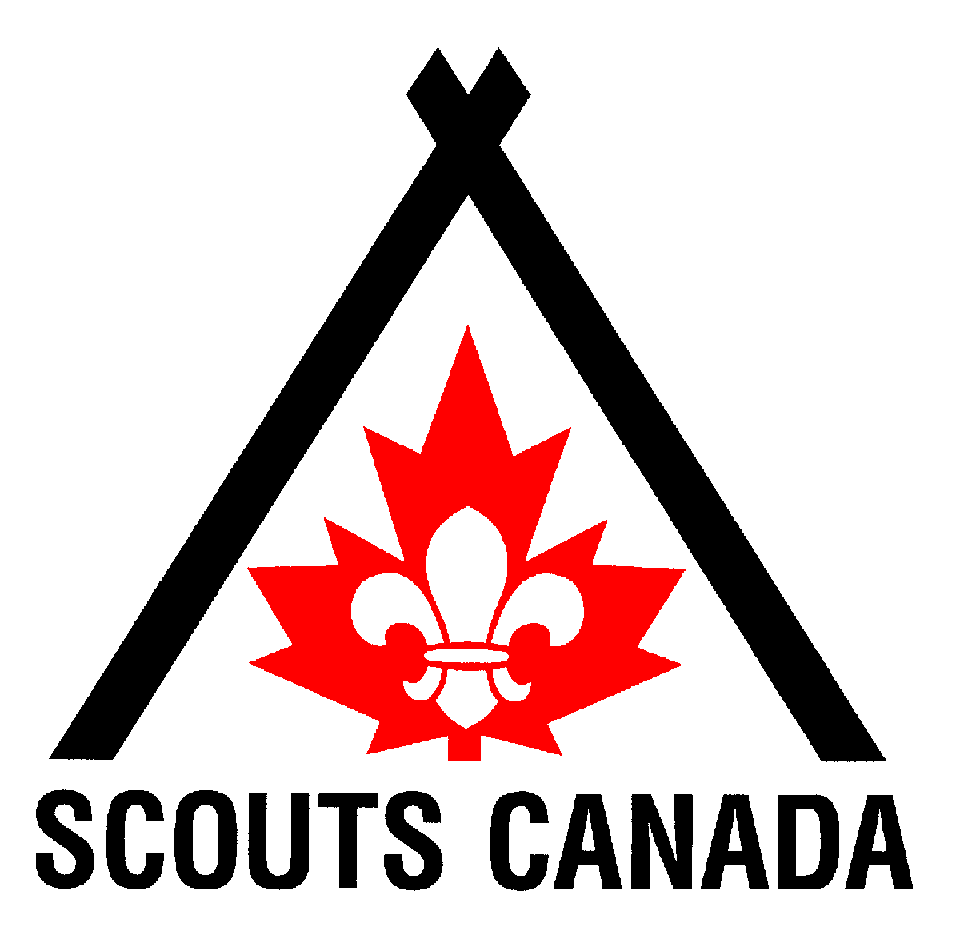 May 3 2003, Congratulations to Hawkeye & Ringtail who both received a Medal for Good Service.
Congratulations to Ranbow for receiving a Warrant of Appointment.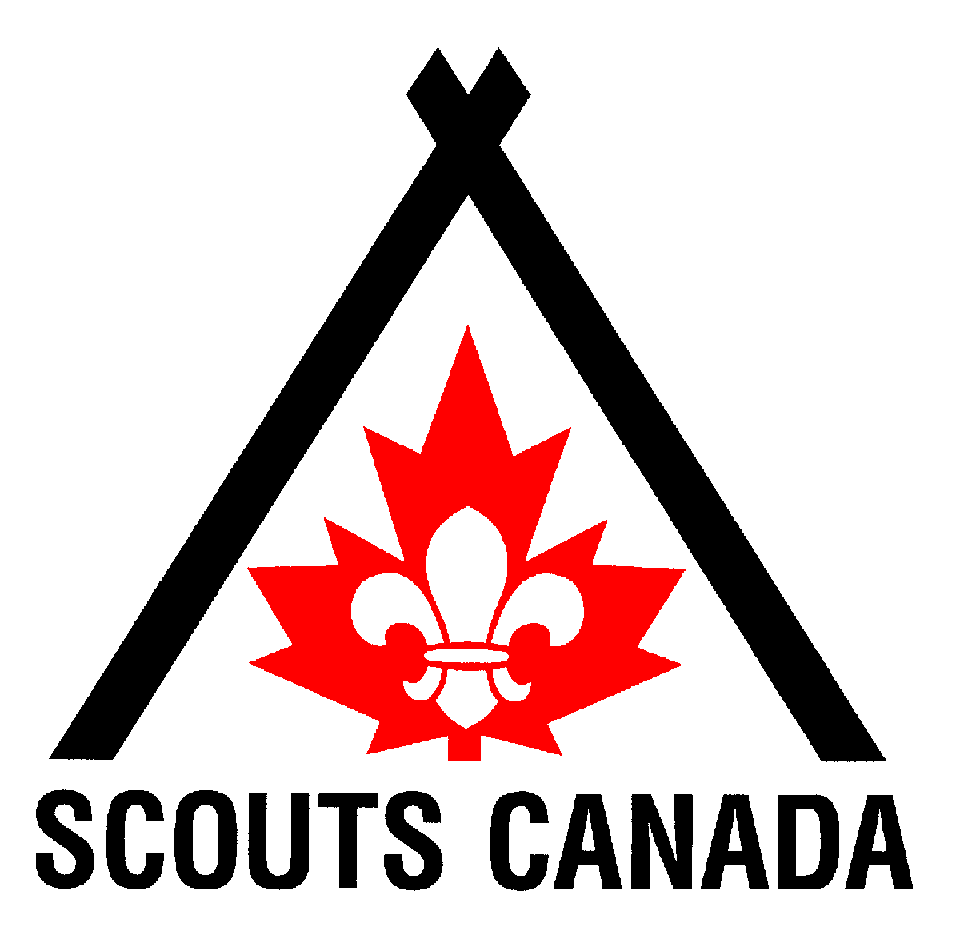 Apr 26 2003, Several Beavers, 1 Cub, Keeo, and a few siblings were treated by the staff of the Nova Scotia Museum of Natural History. We learned about Beavers in the wild, what animals prey on Beavers and which ones are related. 3, 2, Wonderful for the program the Museum provided.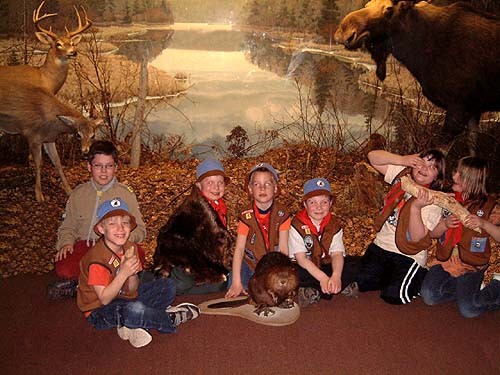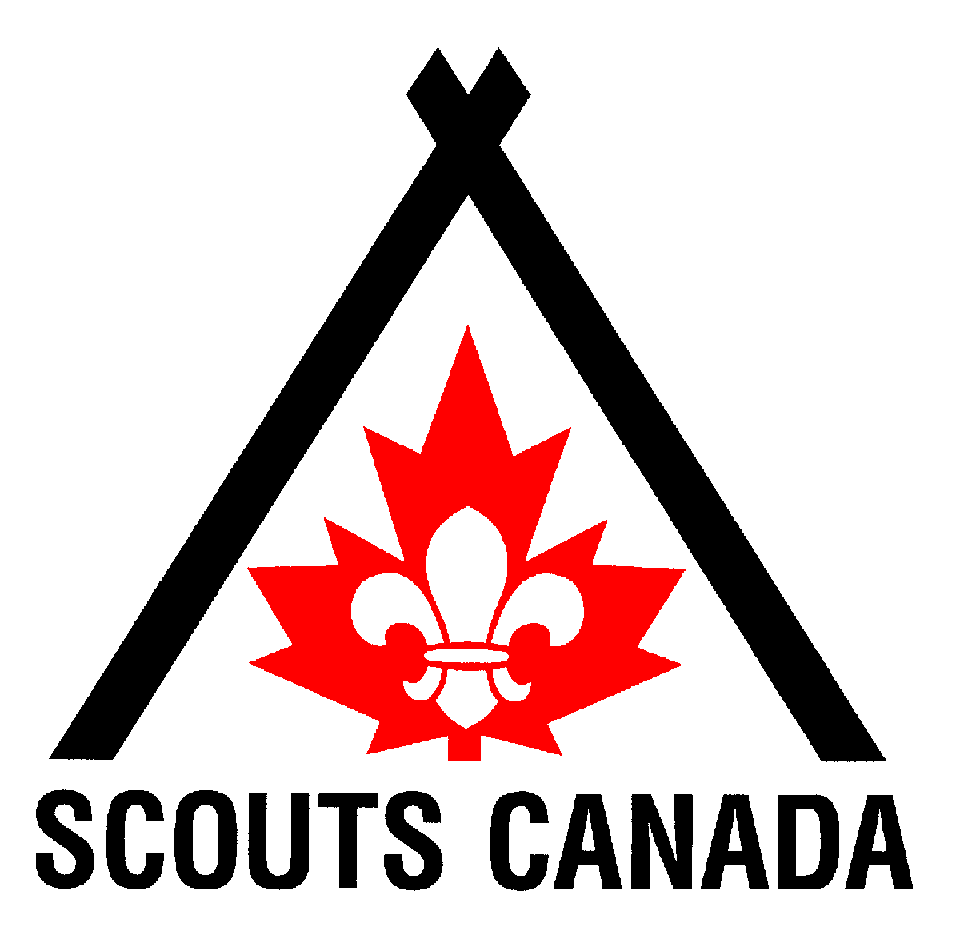 Apr 8 2003, Wow that's a lot of Beavers. We were invited to share with C Colony. A good turnout 49 Beavers, 2 Cubs.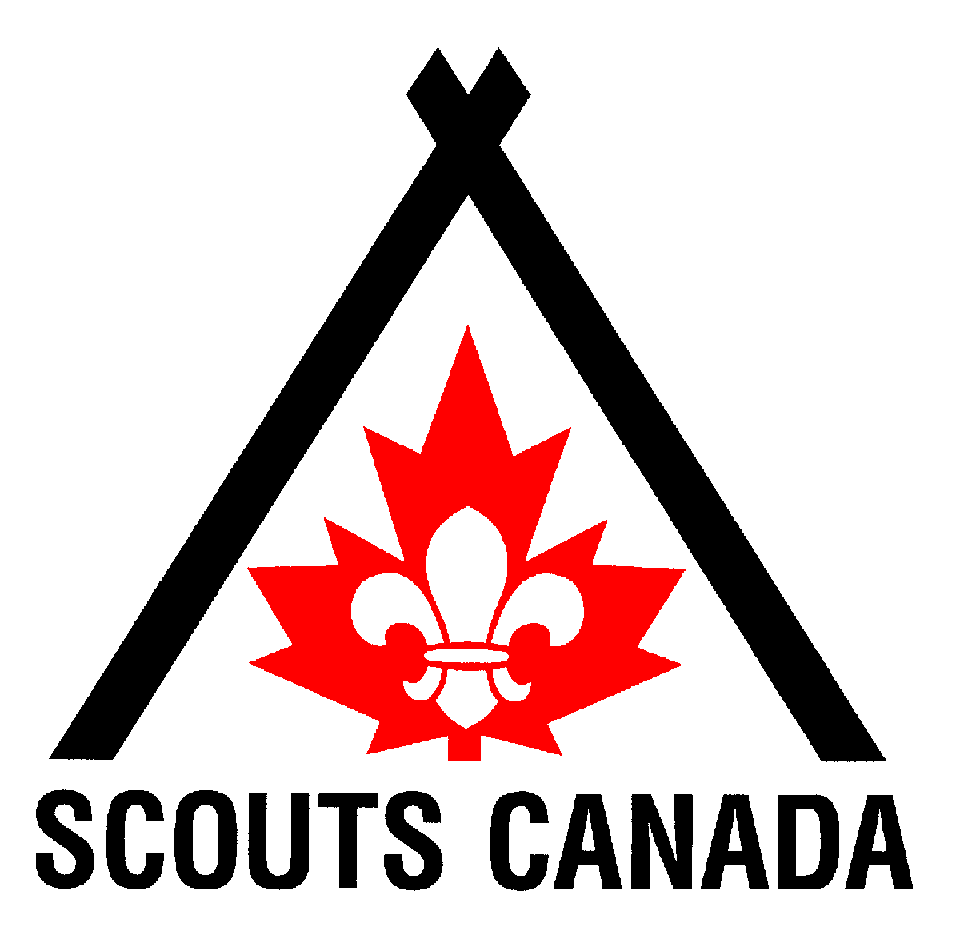 Feb 19 2003, A great turnout for the annual tourch light parade, followed by a campfire. The White Tails were awarded Honorable mention for there participation in the Sespenaak Area Linkage Event.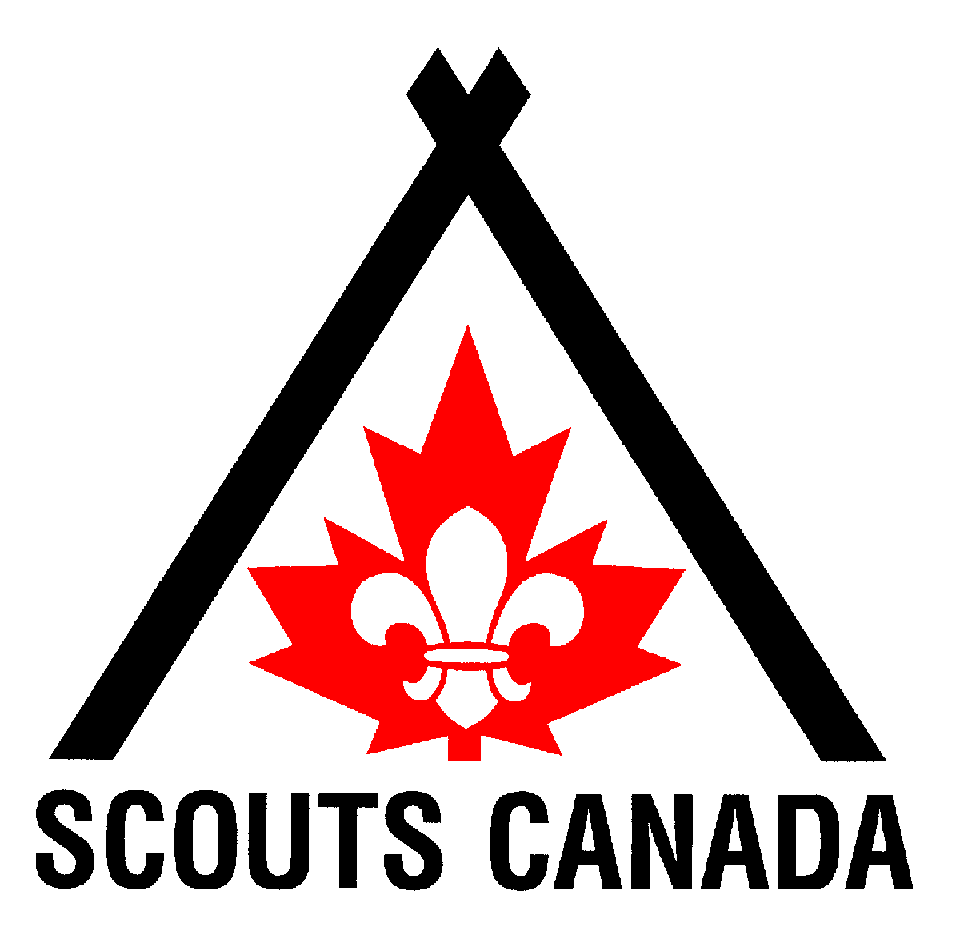 Jan 14 2003, After reading about Keeo and the magical light, the White Tail Beavers received a silver stripe. Then the 2 Keeo's lead the colony in some exciting games.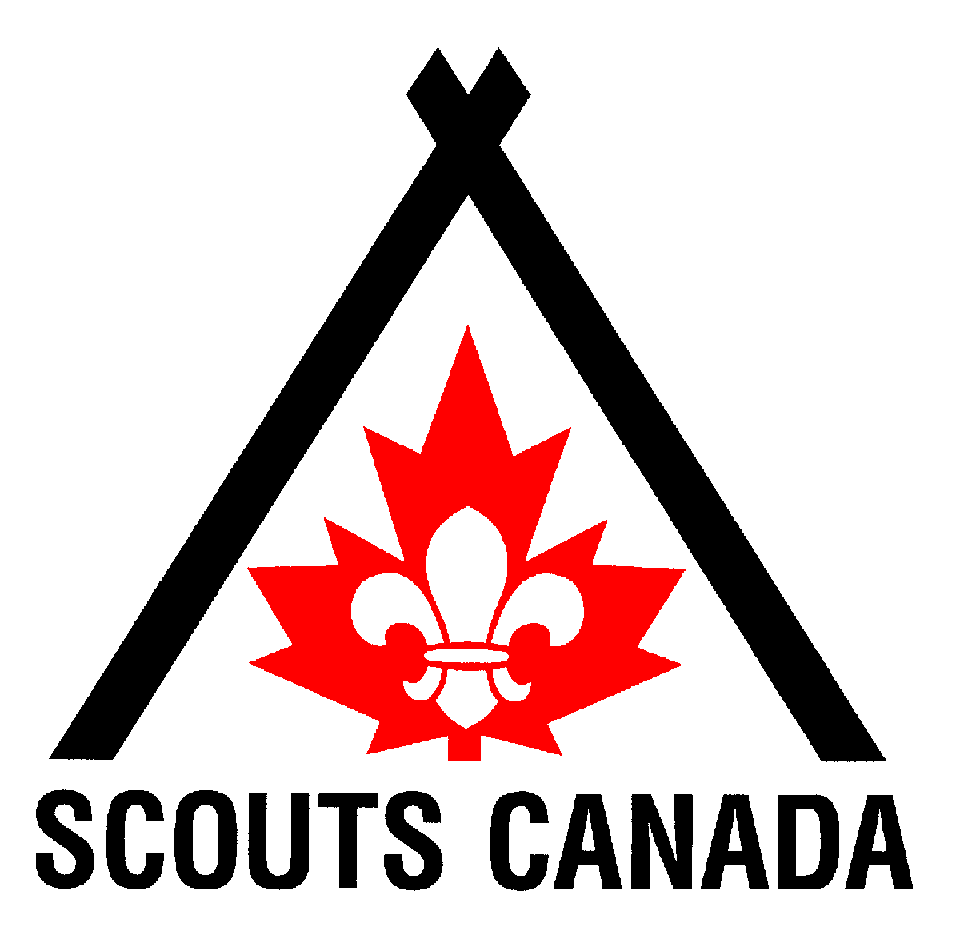 Sep 2002, Both our Keeo's returned this year to "help take care of the Beavers".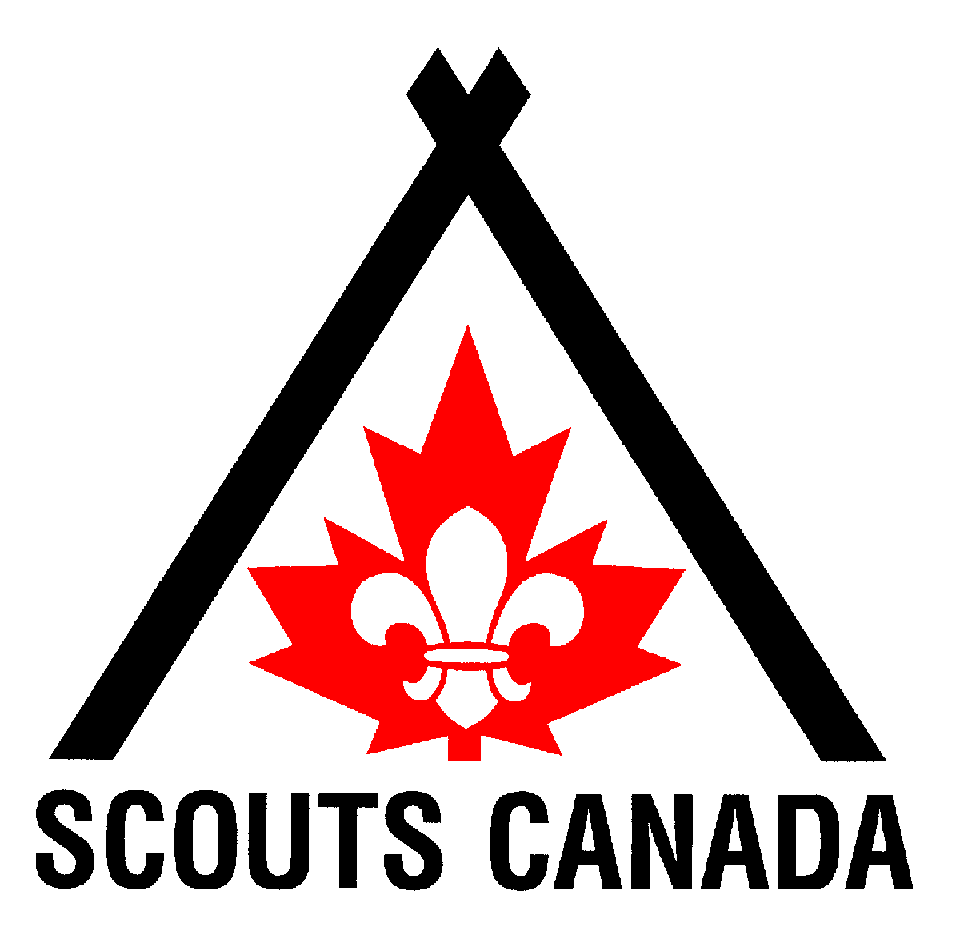 Sep 2002, We welcome Rusty (Troy), and Malack(Sean) into our leadership team.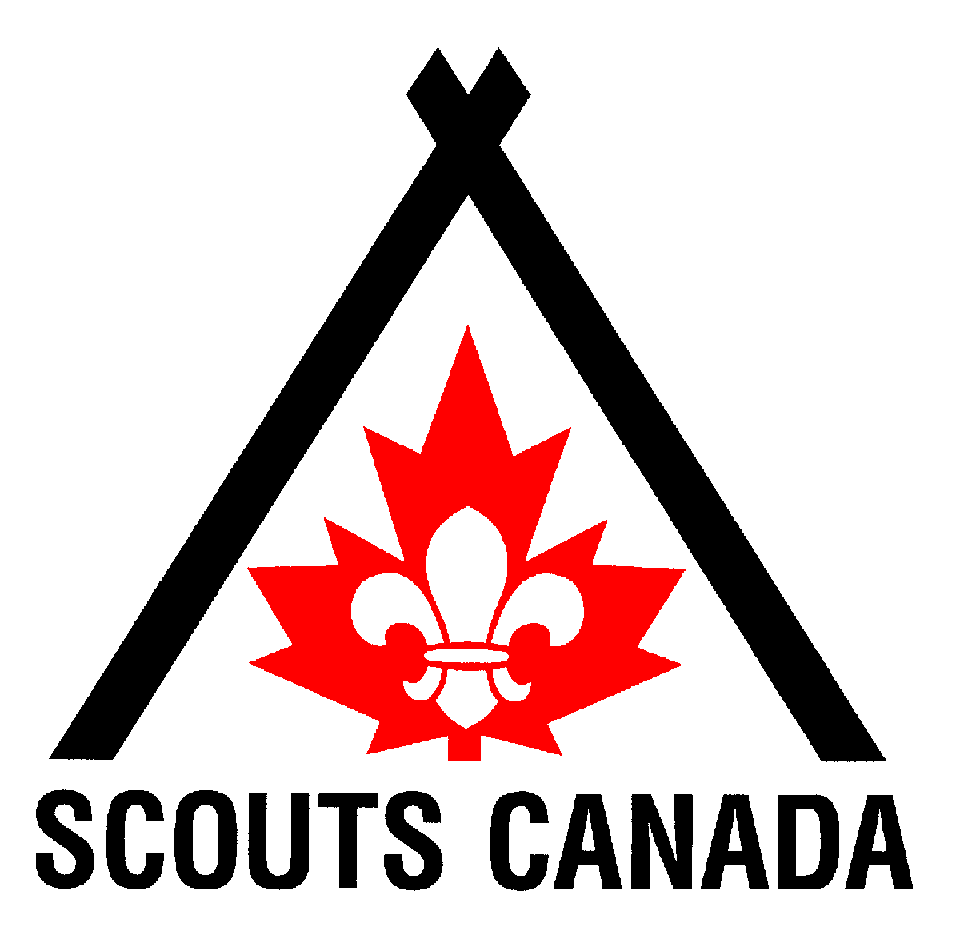 Sep 15 2002, Congratulations to Rainbow for completing her Woodbagde part II.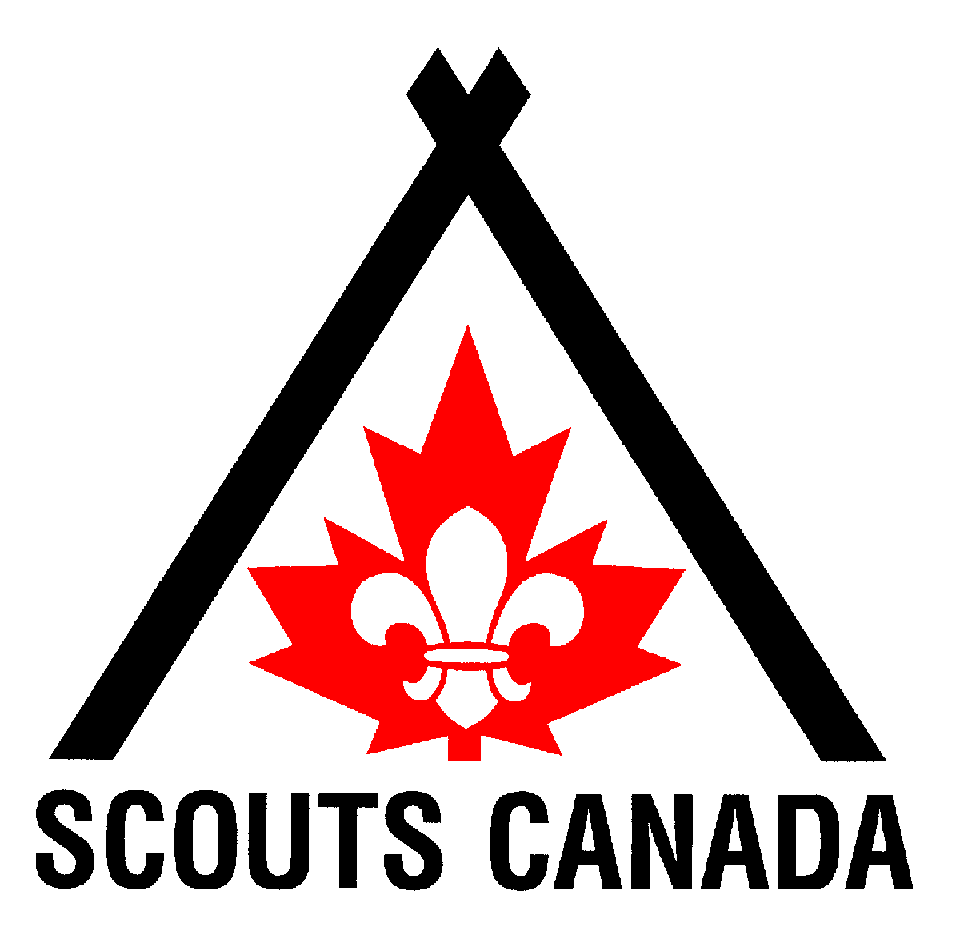 Sep 10 2002, Outstanding new registration. We have 14 Kits anxiously awaiting the beginning of there scouting career. We could have as many as 35 when all our Brown & Blue Tails from last season return.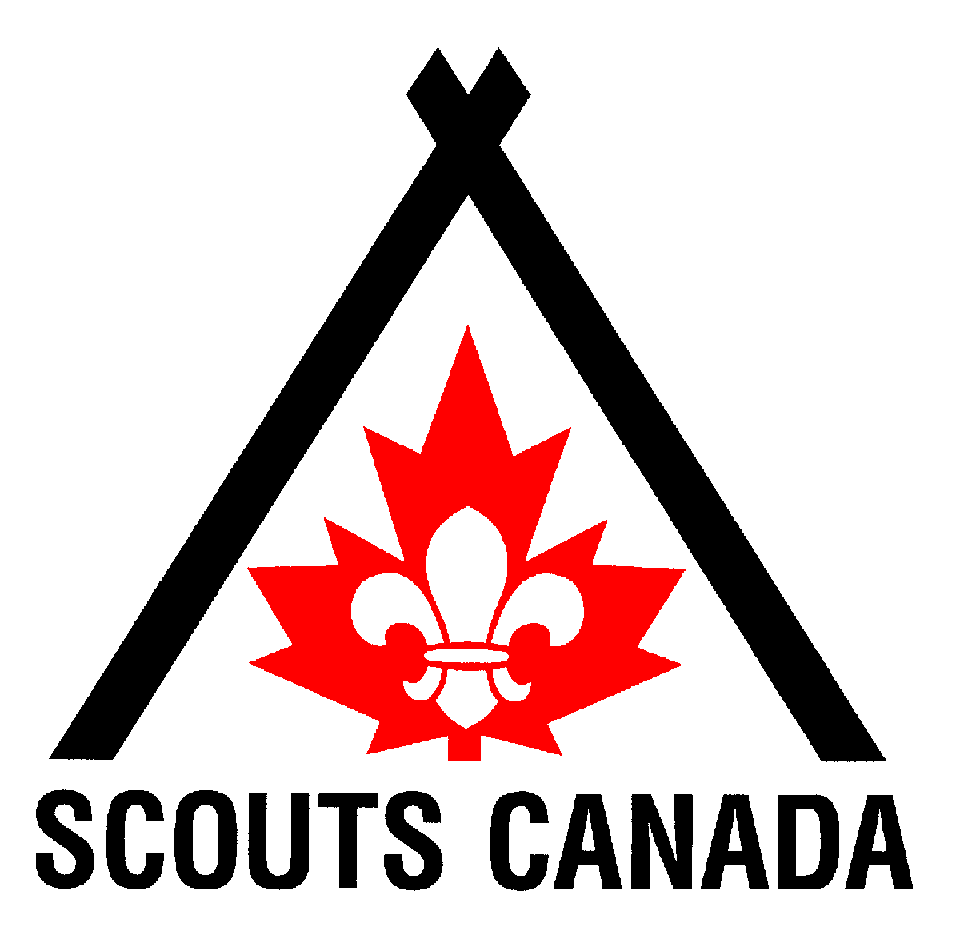 July 1 2002, Marching, singing and waving at the crouds. That is what you saw as you watched this fine colony participate in the Canada Day Parade. This year our Keeos carried the Scouts Canada and the Canadian Flag accompanied by a beaver carrying the Beaver Flag out front of the river bank float. We still have that guiding member with us too.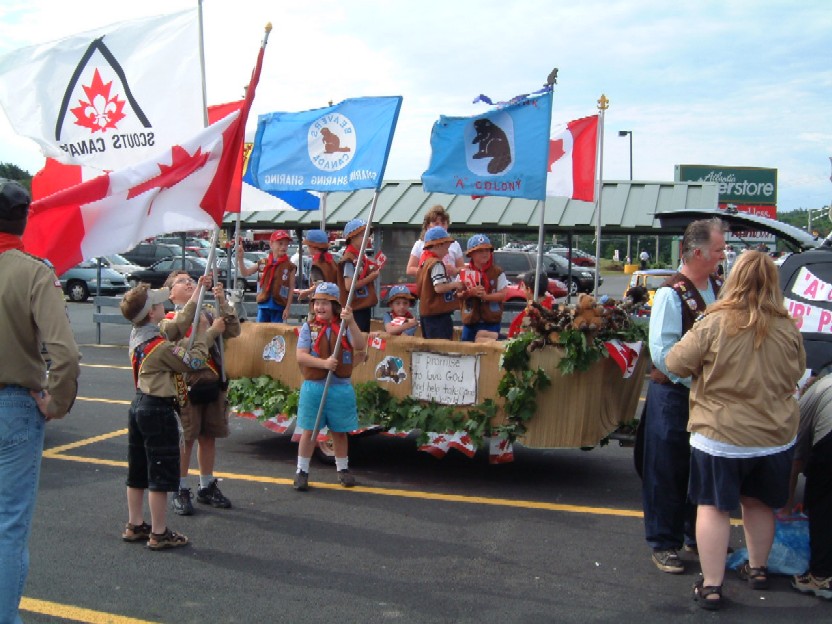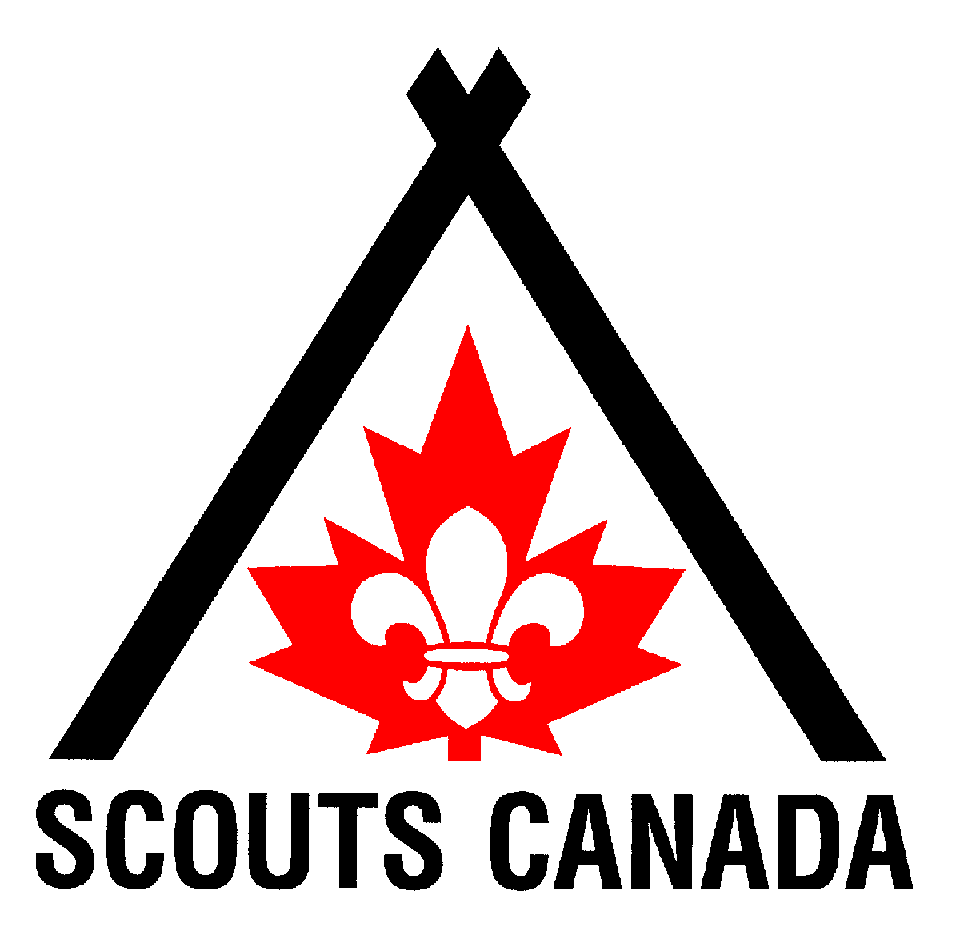 Mar 23 2002, Spring camp, perfect weather can you tell.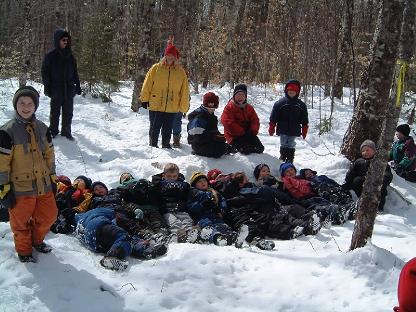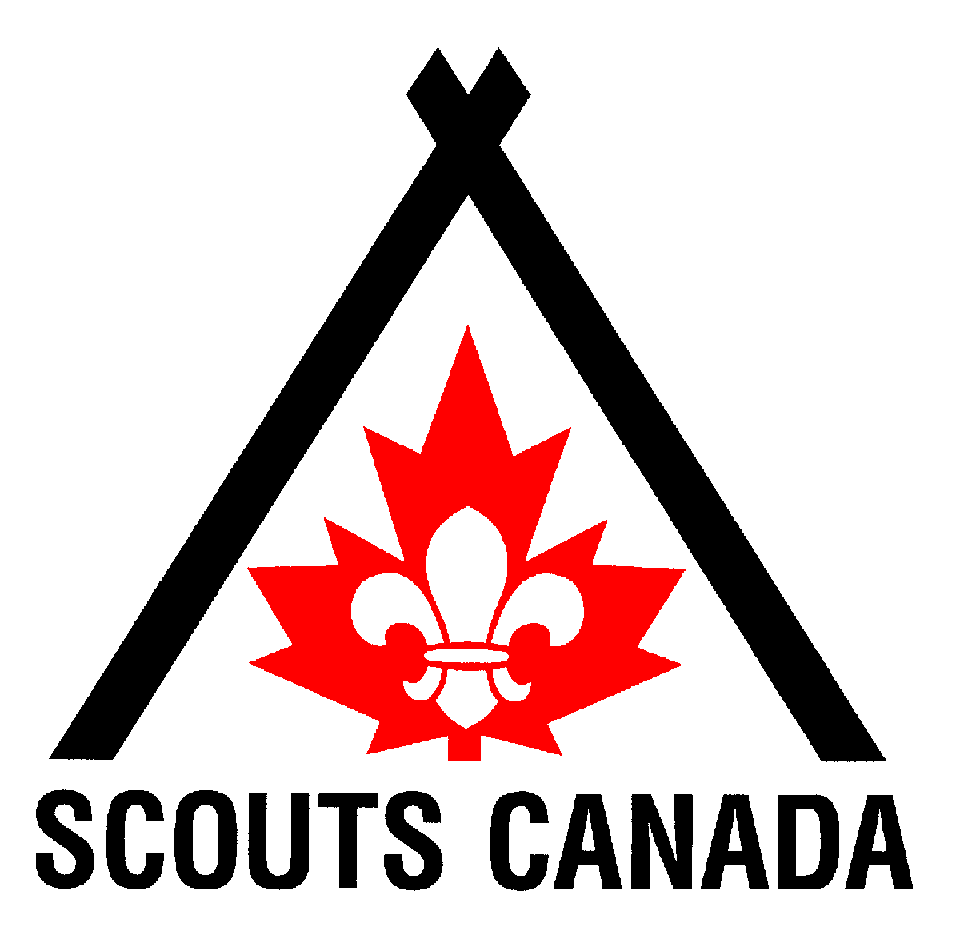 Feb 20 2002, There must be 300 Scouts,Cubs,Beavers and Guiding members at the Annual tourch Light Parade. The parade was followed up by a campfire and tim-bits. I like the campfire part better than the tim-bits but the bits did go fast. Maby next year we will be able to get a fire permit and not have to use the electric one.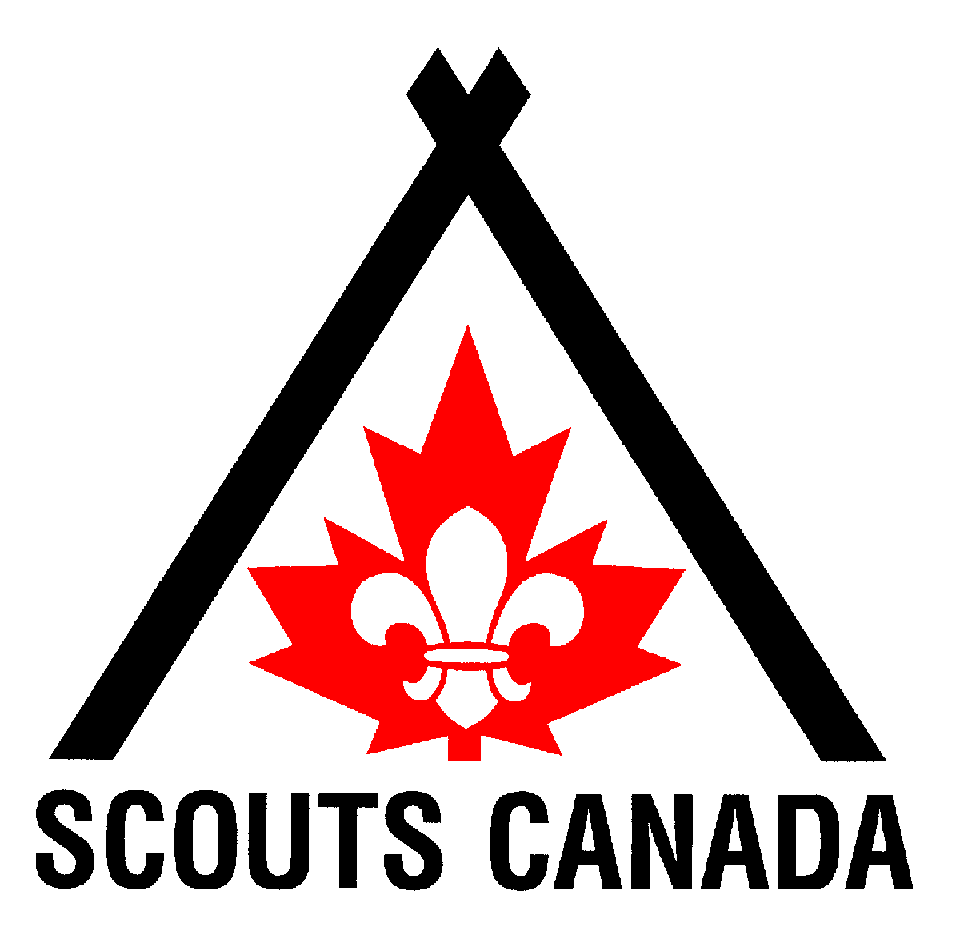 Mar 14 2002, Here we are at the frozen pond, ever see a beaver skate.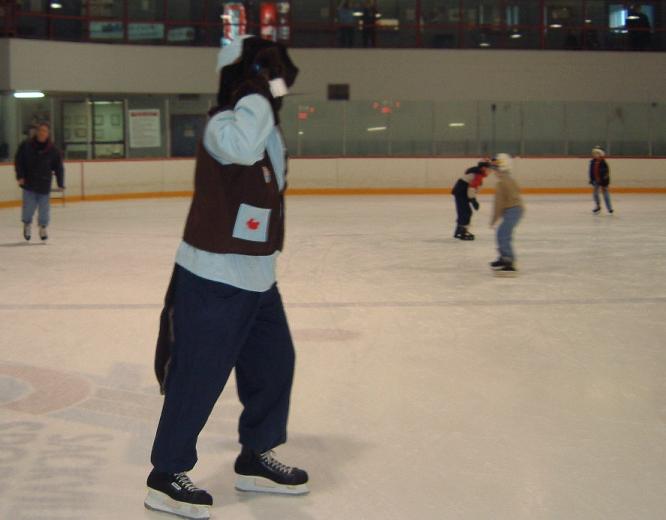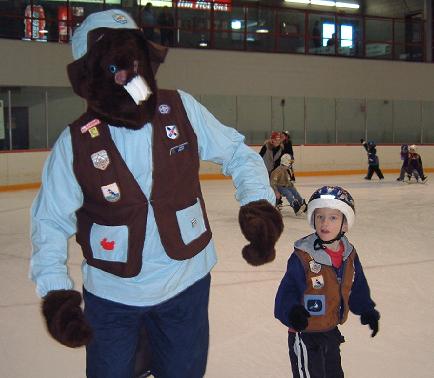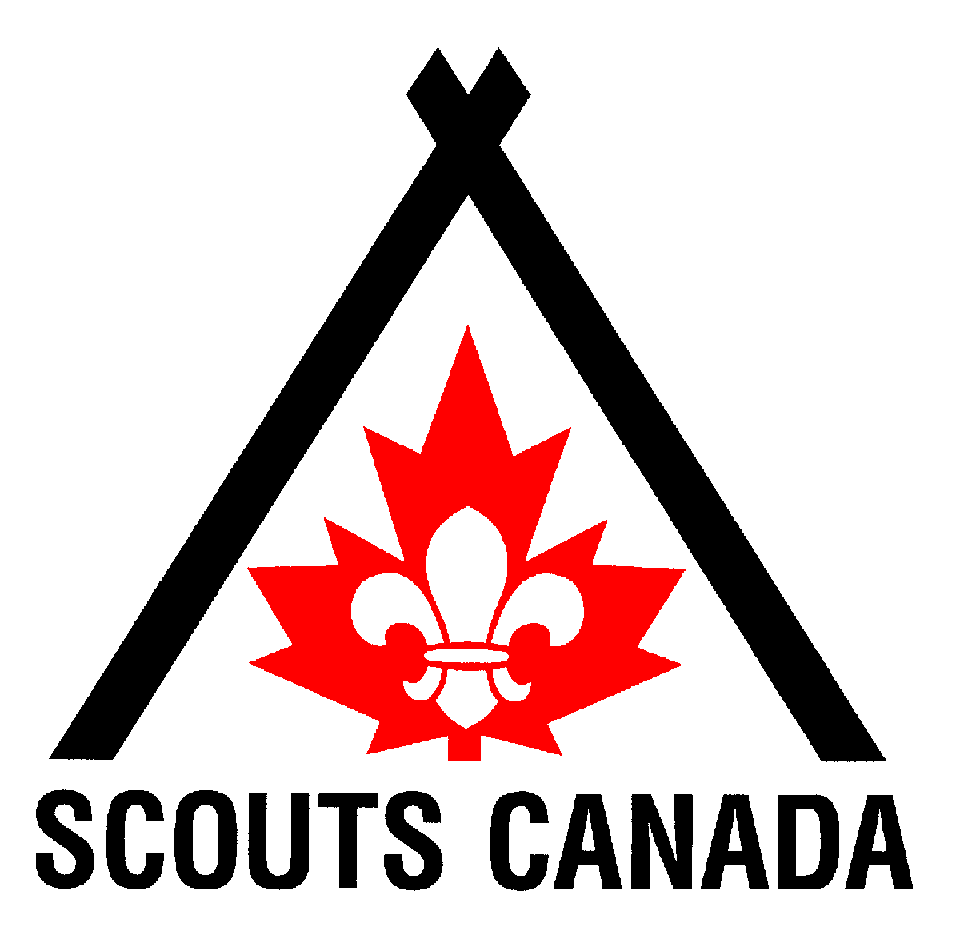 Dec 18 2001, Sorry we had to cancel our treck to Snow's Christmas light show, the weather is just too bad.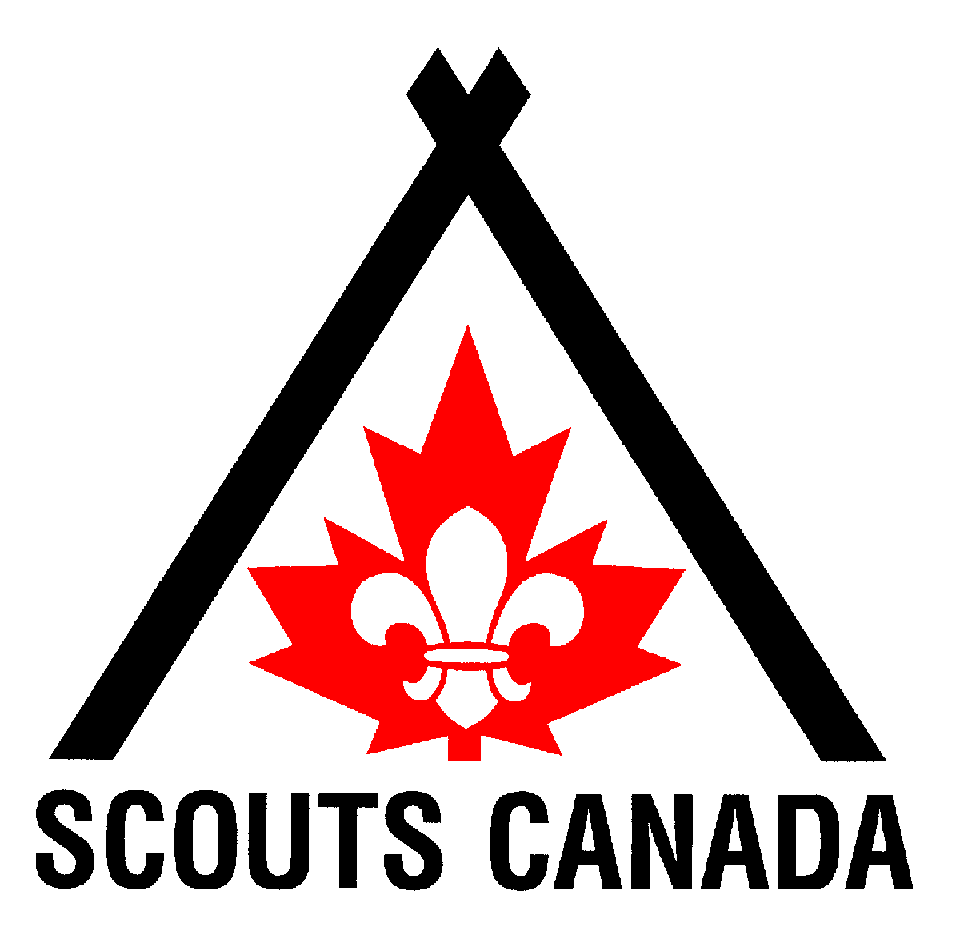 Nov 18 2001, Another fallbulous camp. We had some rain but it did not dampen our spirits and of course the sky cleared in time for campfire.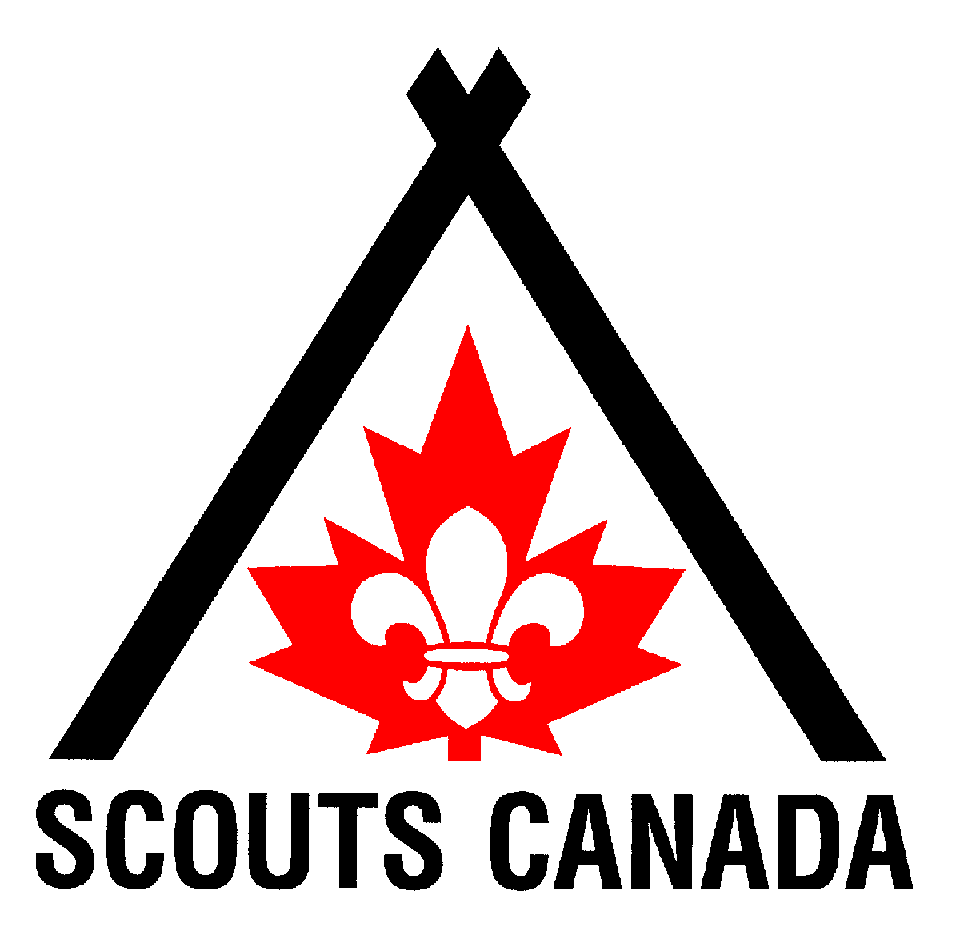 Oct 23 2001, What a joyous occasion, 12 kits made there promise and became eager beavers.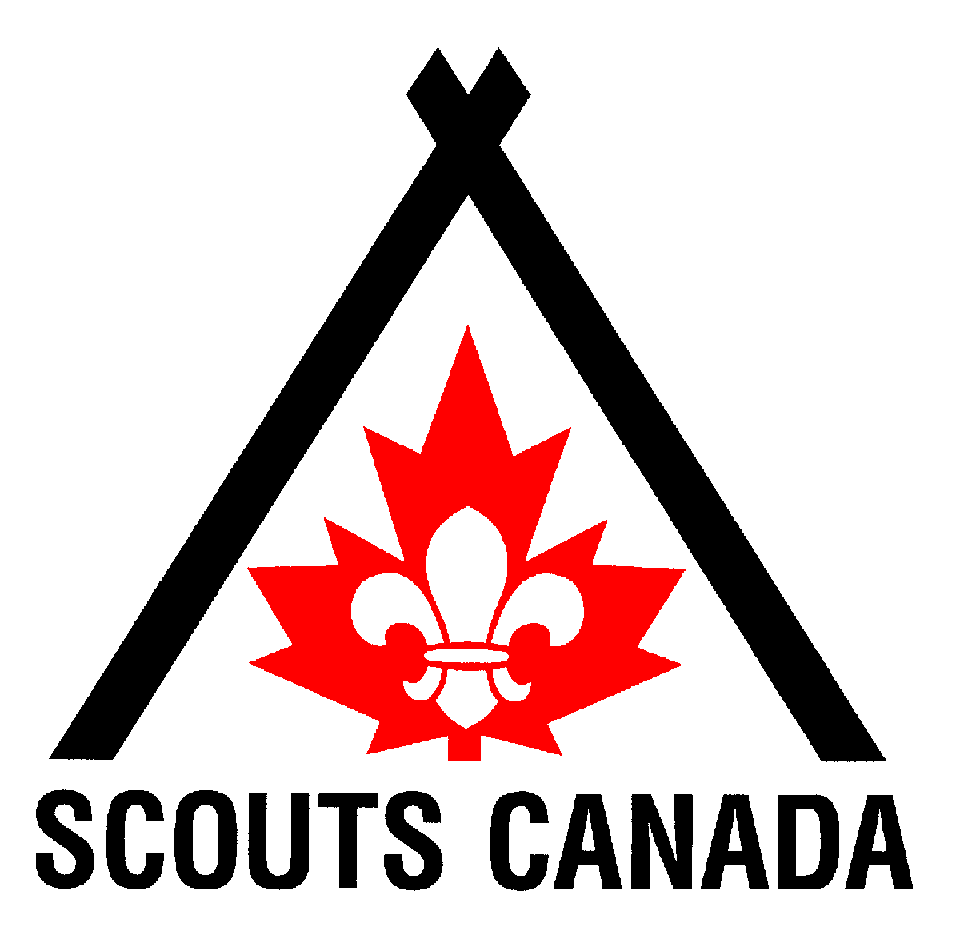 Oct 9 2001, We had two very important topics to discuss today, the first was to name another new leader. Tic Tac (Raymond Grove) was named after he gave us his "brown squirl" demonstration. Then we read a story about escaping from a fire and practiced what we learned.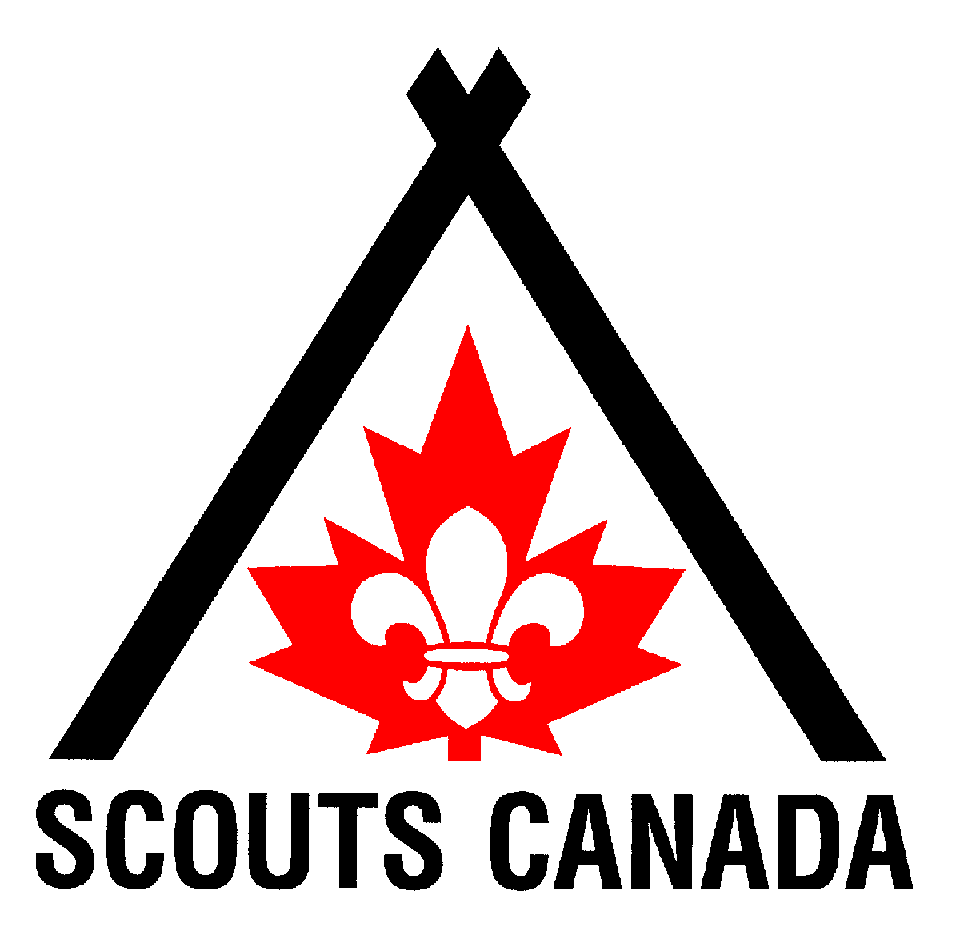 Sep 18 2001, Although we bid a fond farewell to Sunshine who has chosen to pursue her carier in Guiding , we welcome a new leader into our fold. After much debate the beavers named Rusty (John Brann), who I must say does fit the part.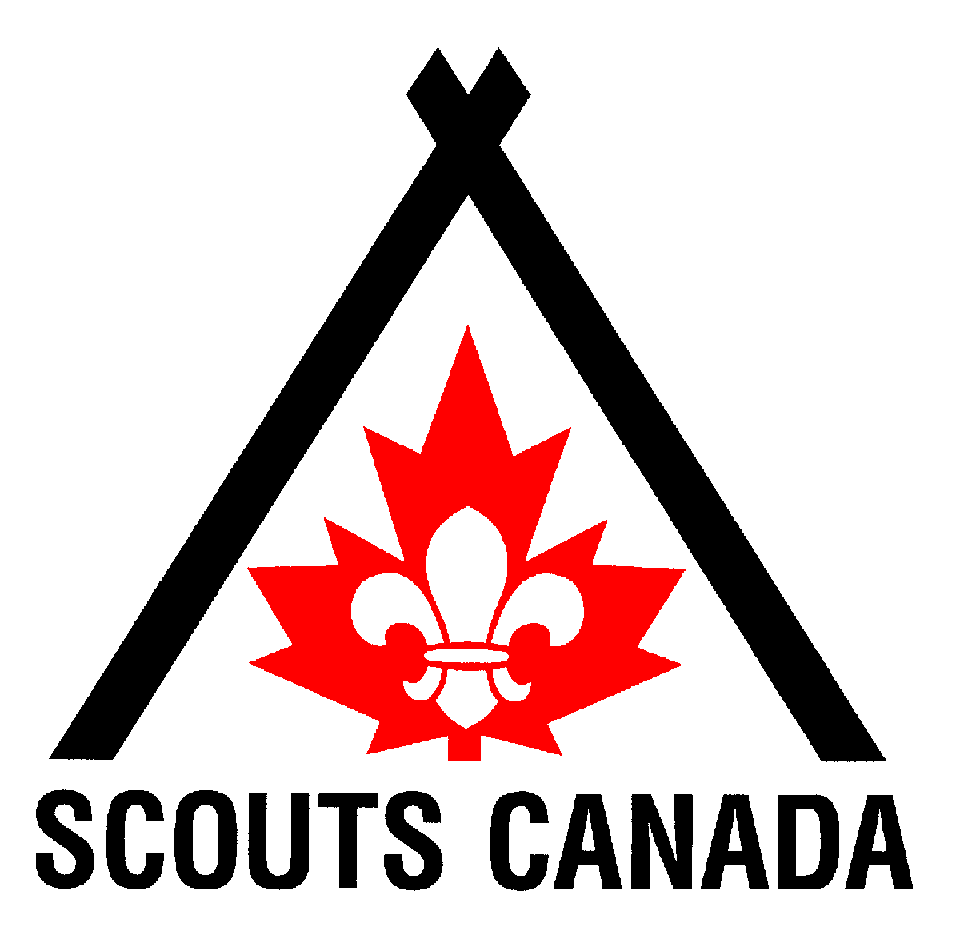 Sep 12 2001, We are off to a good start this year with 11 new Beaver Kits registered, if every one returns from last year we will have 23.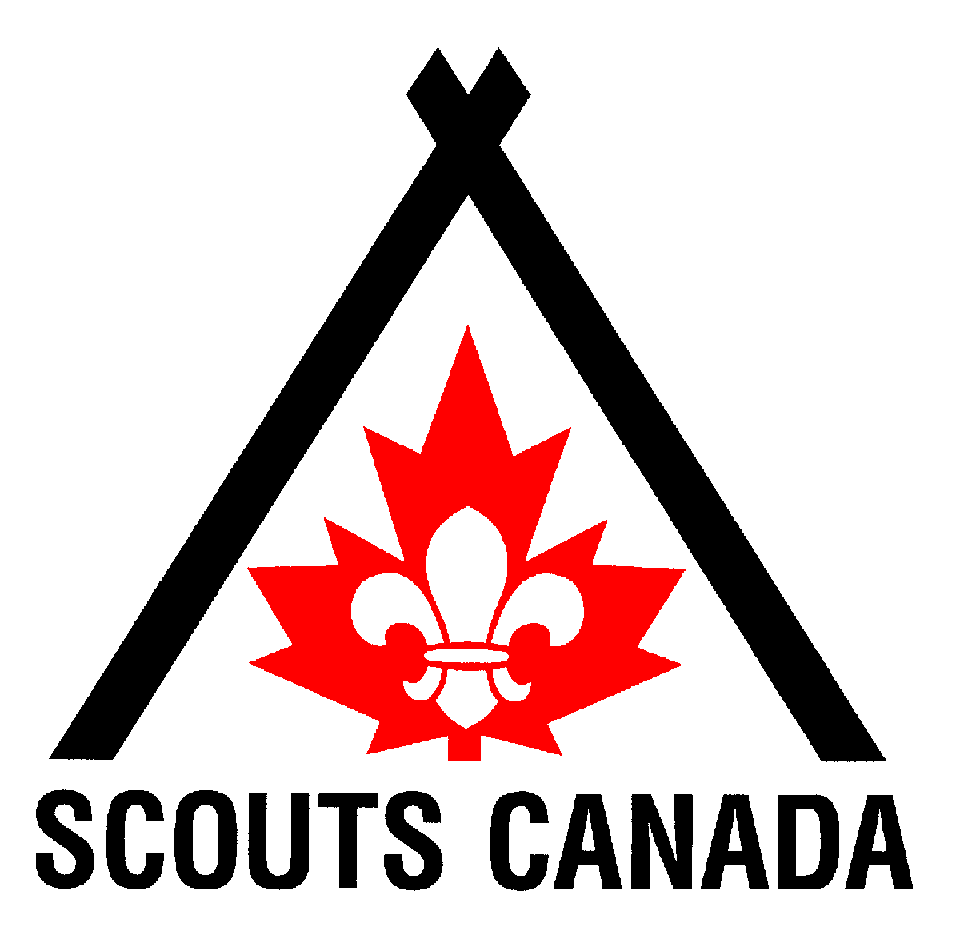 Jul 9 2001, CJ01, Some of the Beavers and Tenderpads are on a trek to visit CJ01 the 10th Canadian Jamboree. This is there adventure.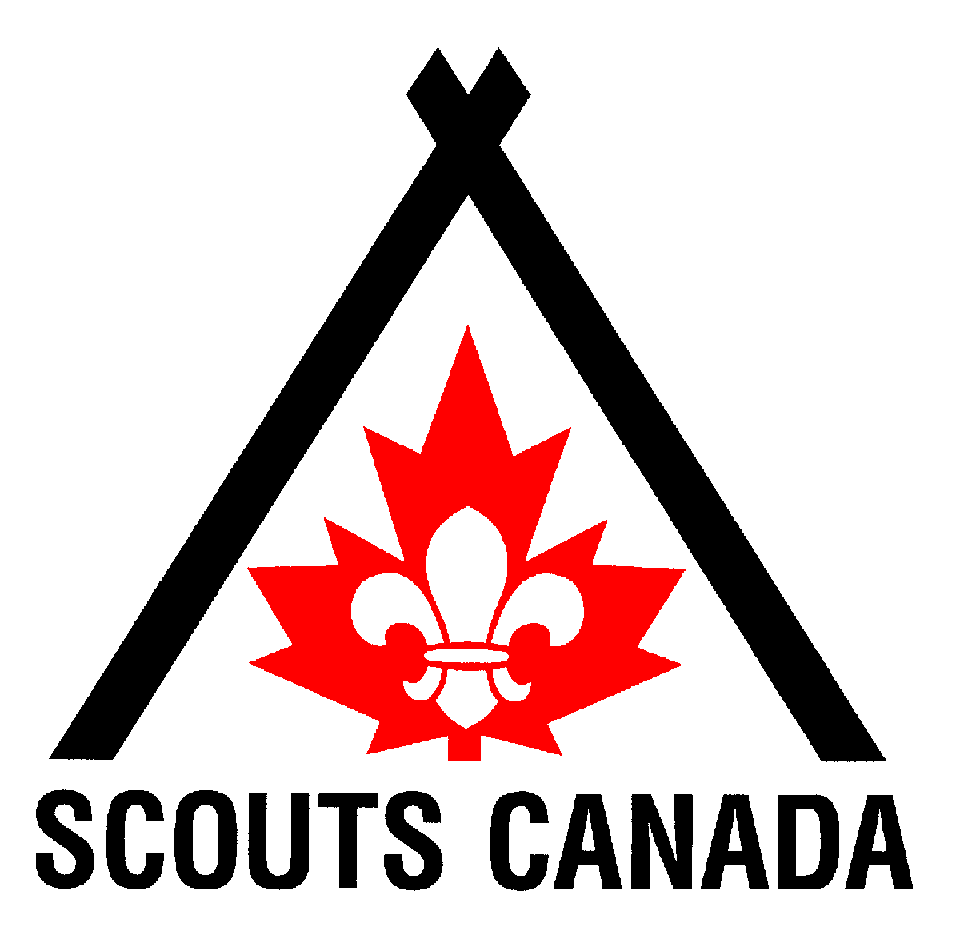 Jul 1 2001, Here we go again, this is our 3rd Canada Day Parade. The parade is getting bigger. This year there was another Scout entry and also one from the Guides. Look closely at our float there is a Guide member sharing in our fun.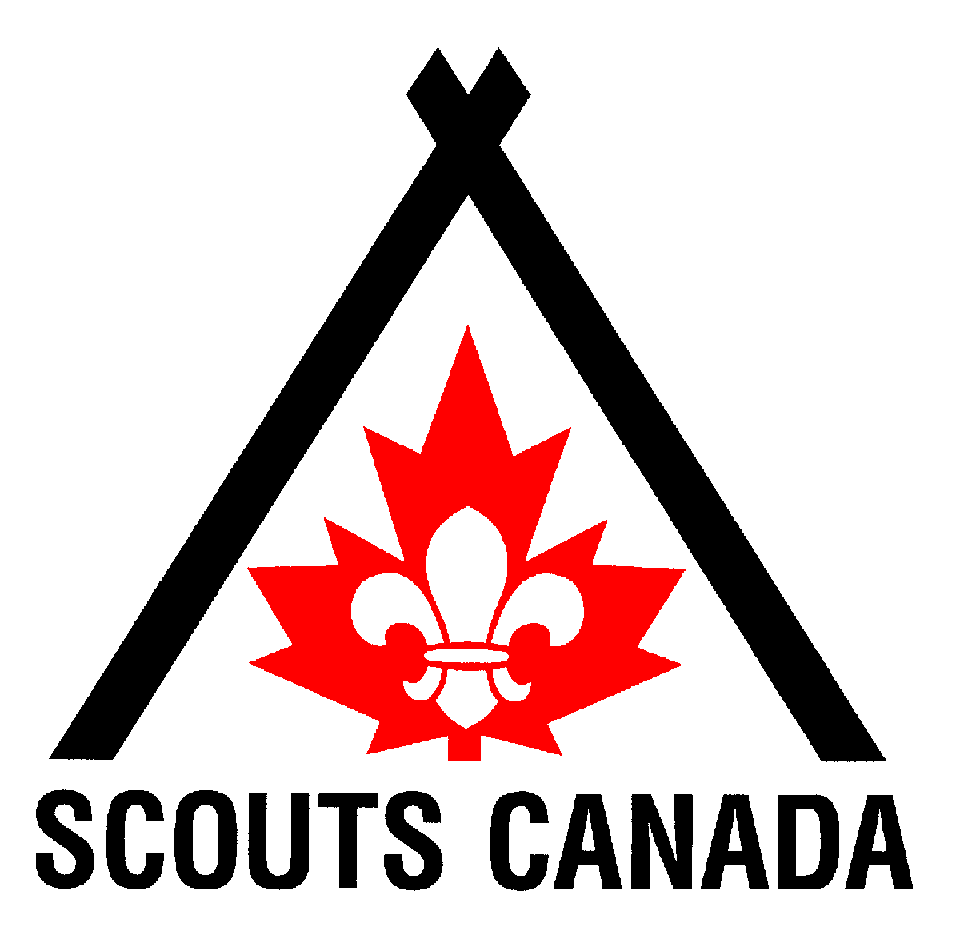 May 12 2001, Here we are at the Fun Forest Camp.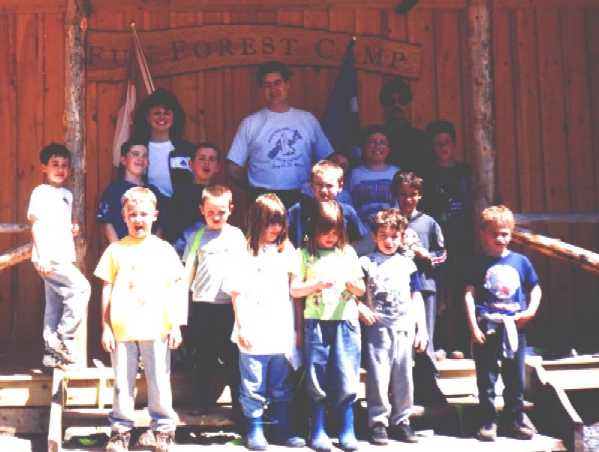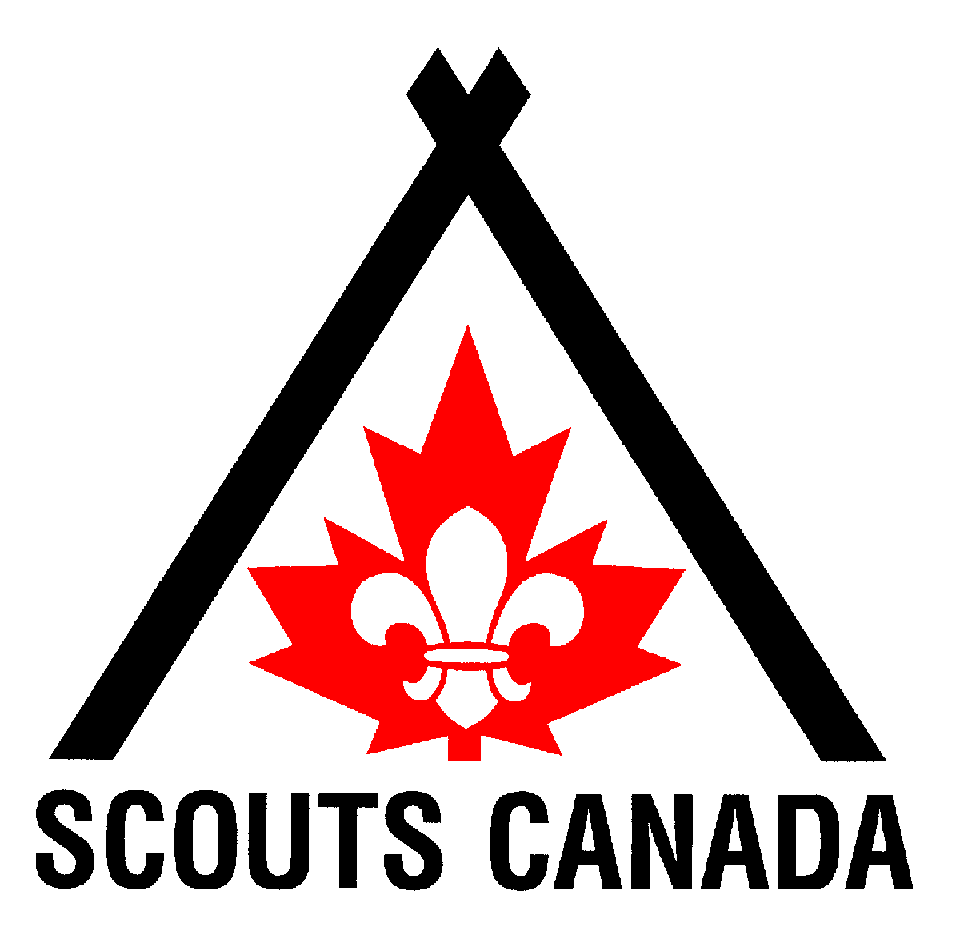 Apr 10 2001, Those beaver buggies realy move on our new race track.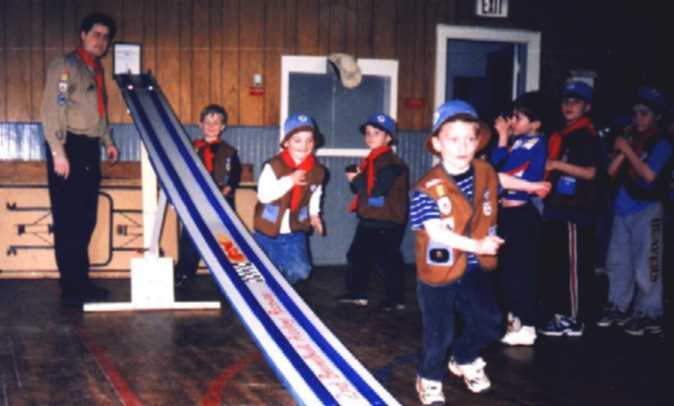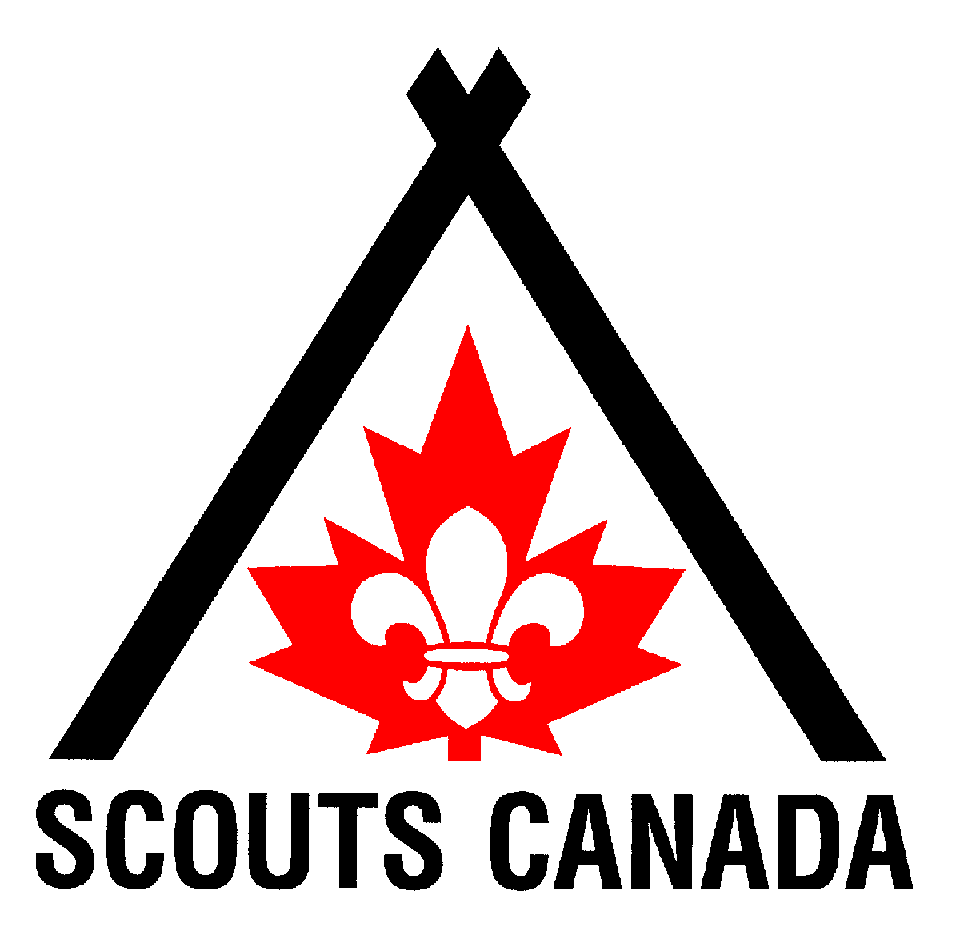 Jan 27 2001, All 8 of our White Tail Beavers attended the Area White Tail Camp, sorry I mean "All 8 Tender Pads". 28 Beavers in total found out first hand what it was like to go to Cub Camp. More than just a camp, the program included training to prepare them for cubs, tying knots and they even earned their first Cub Badge.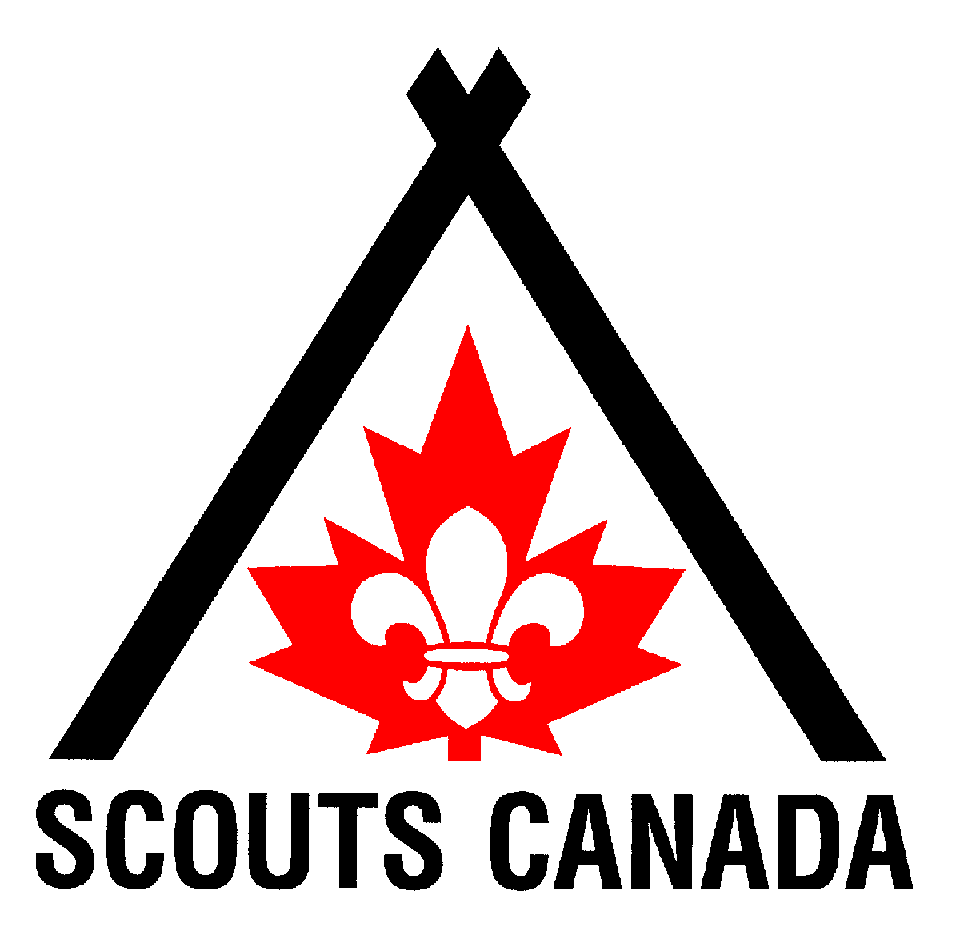 Dec 5 2000, We had a suprise visit from Santa today. He has great timing, we were working on our tree orniment and he brought us refreshmants.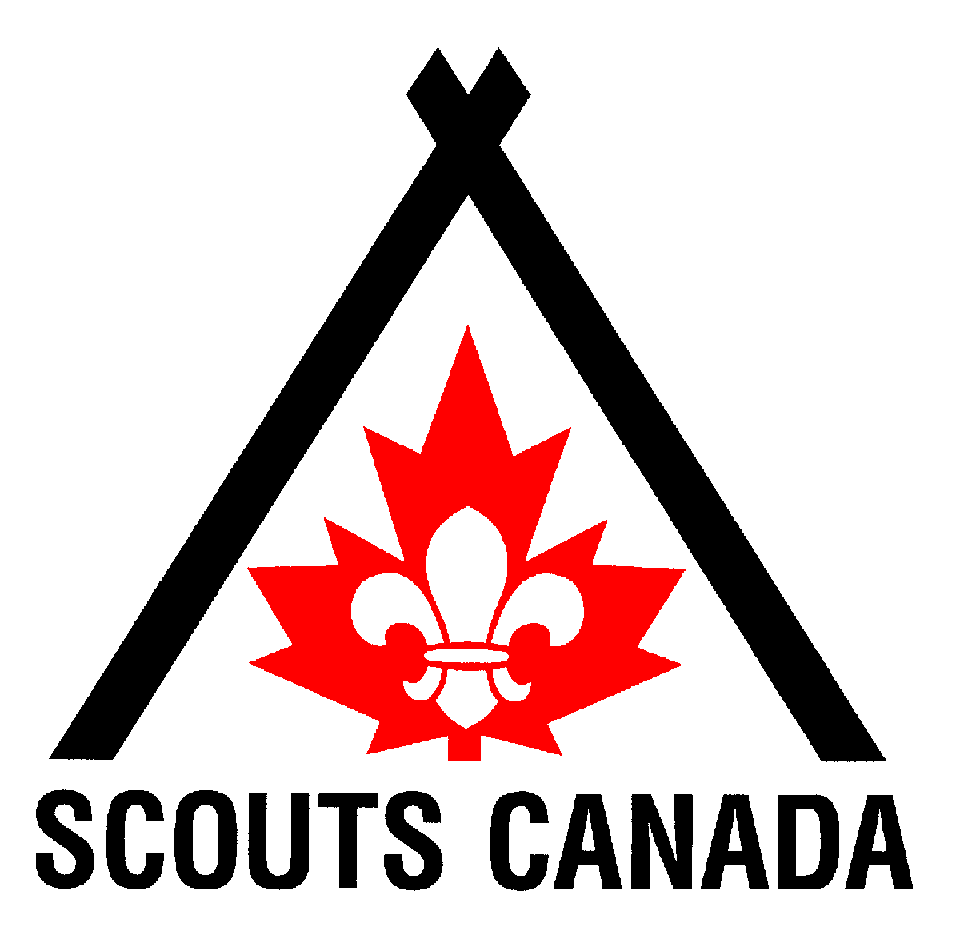 Dec 2, 2000 A hearty group of Beavers and siblings braved the cold on our bottle drive. The proceeds will go to help our older counterparts (the scouts) attend CJ2001. Congratulations to all who were involved.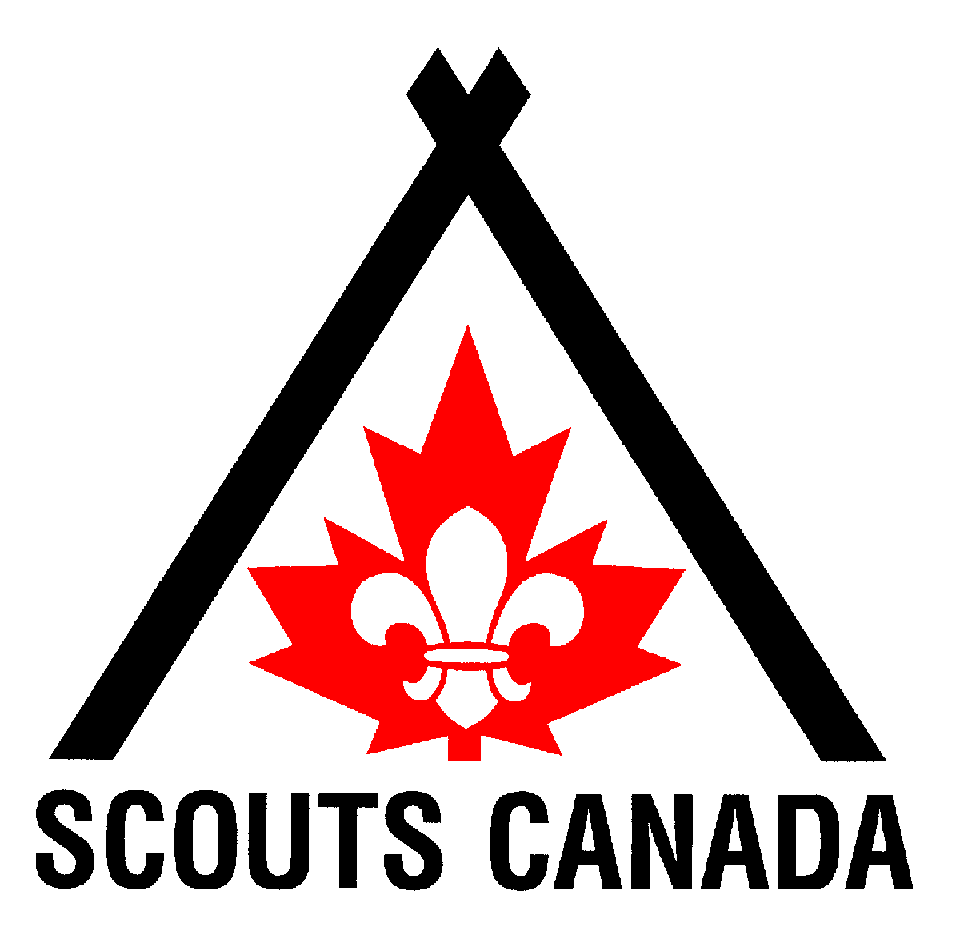 Nov 18, 2000 Congratulations to Rainbow and all the other candidates who completed Wood Badge I.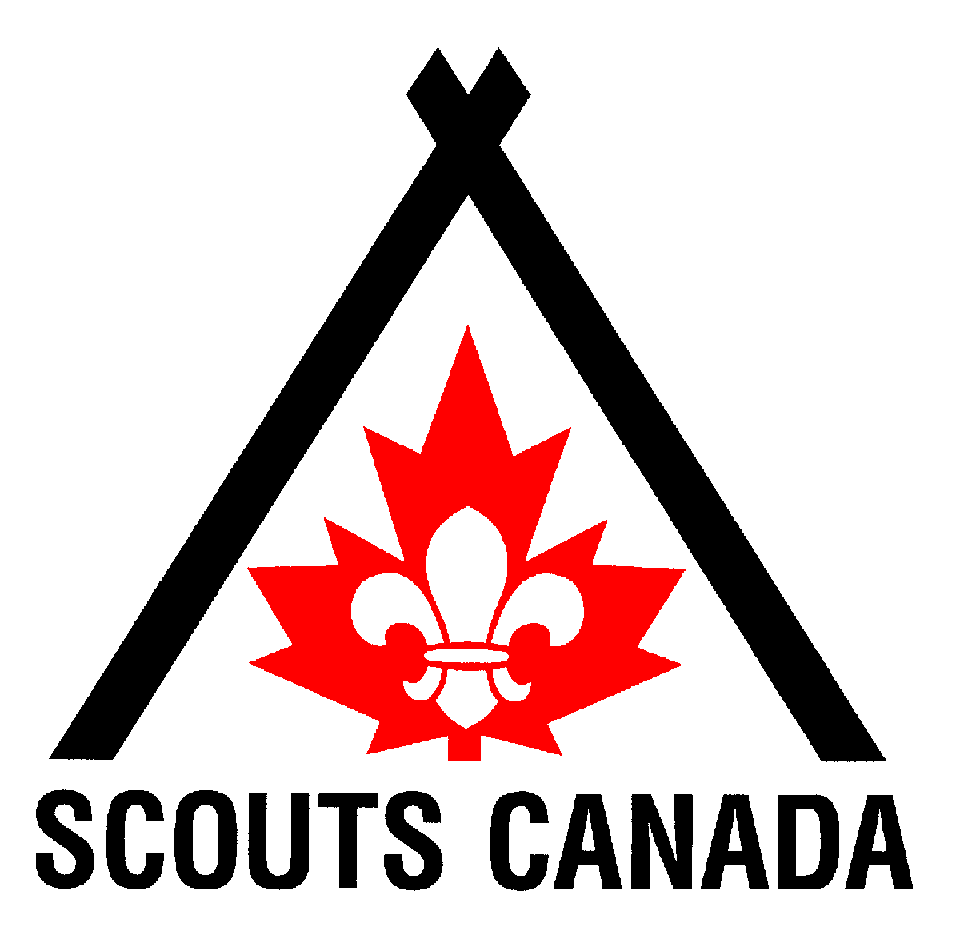 Oct 24, 2000 What a major success Apple Day was for A Colony. 17 Beavers several siblings and an outstanding 11 parents turned out to share our apples with the community. This is a excellent example of familly participation in the Beaver program. Congratulations to all who were involved.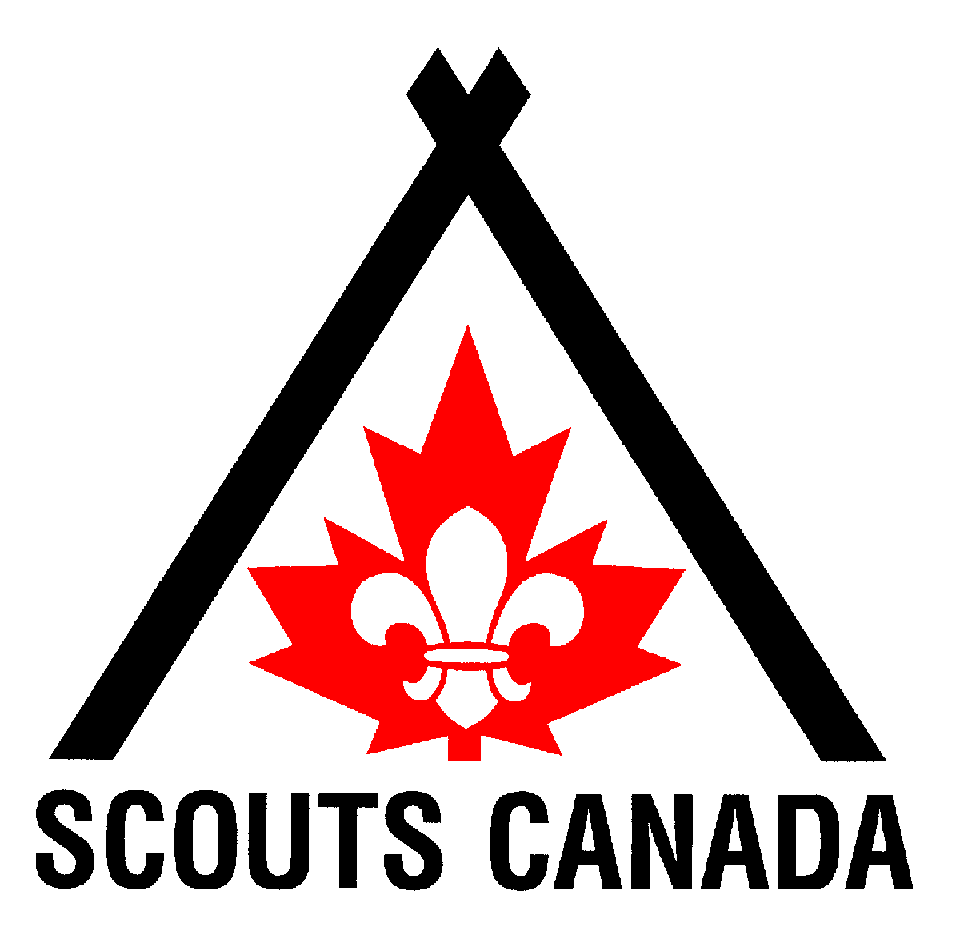 Oct 14, 2000 6 Brown and Blue tail beavers participated in the Area Colony Picnic. We shared in the fun and food with 6 other colonies all from the Sespenaak Area. Thanks to Scouter Joan and her team for an excellent event.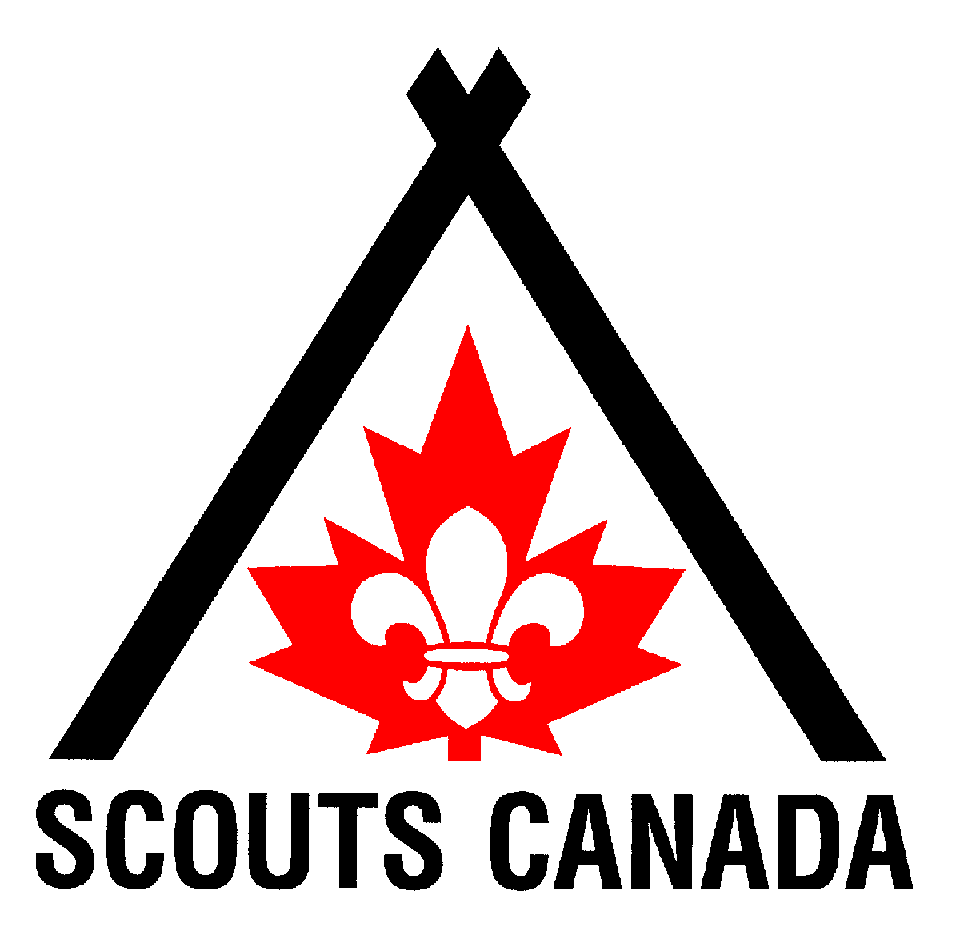 Sep 26, 2000 We welcome a new leaders Sunshine (Cheryl Brann), Sunshine is an experianced Guider,she receintly moved to Beaver Bank from Truro.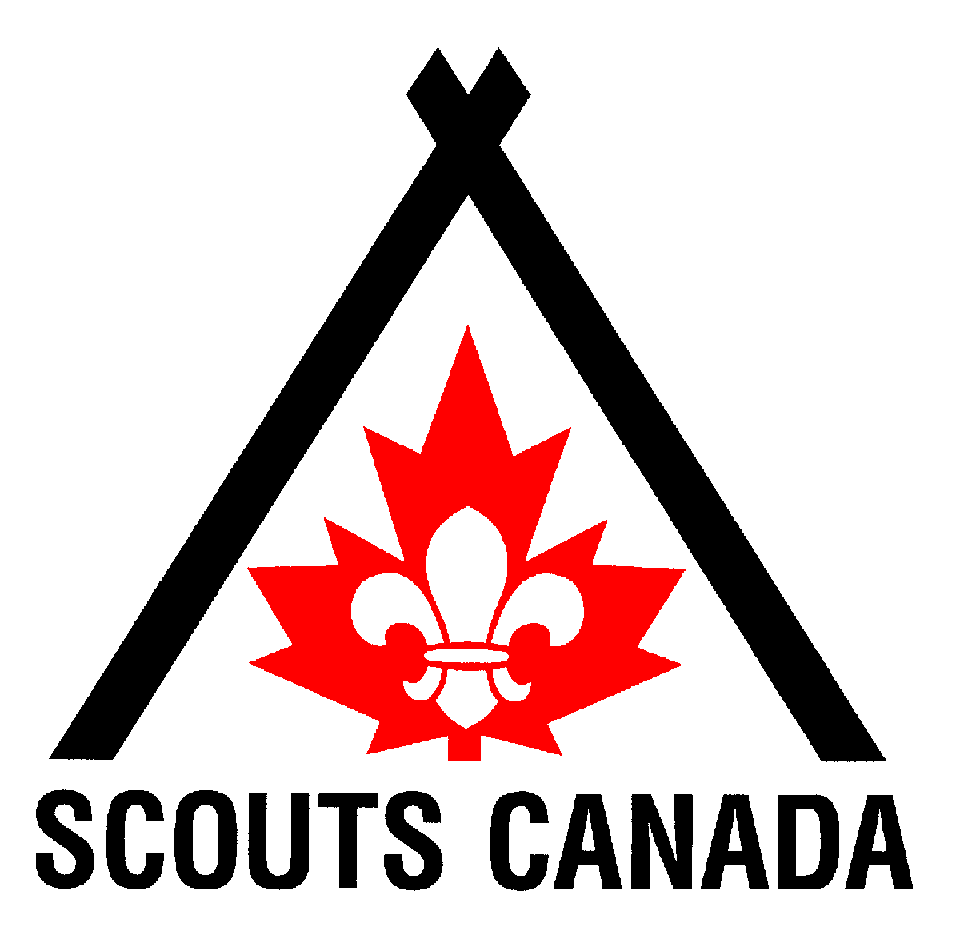 Sep 19, 2000 1st meeting of the 2000/2001 season, we have 12 new Beavers and we welcome a new leader also. Smokey(Floyd) formerly from 'B' Colony has decided to share his time and experiance with us. A "Great" chear to Smokey for his ongoing commitment.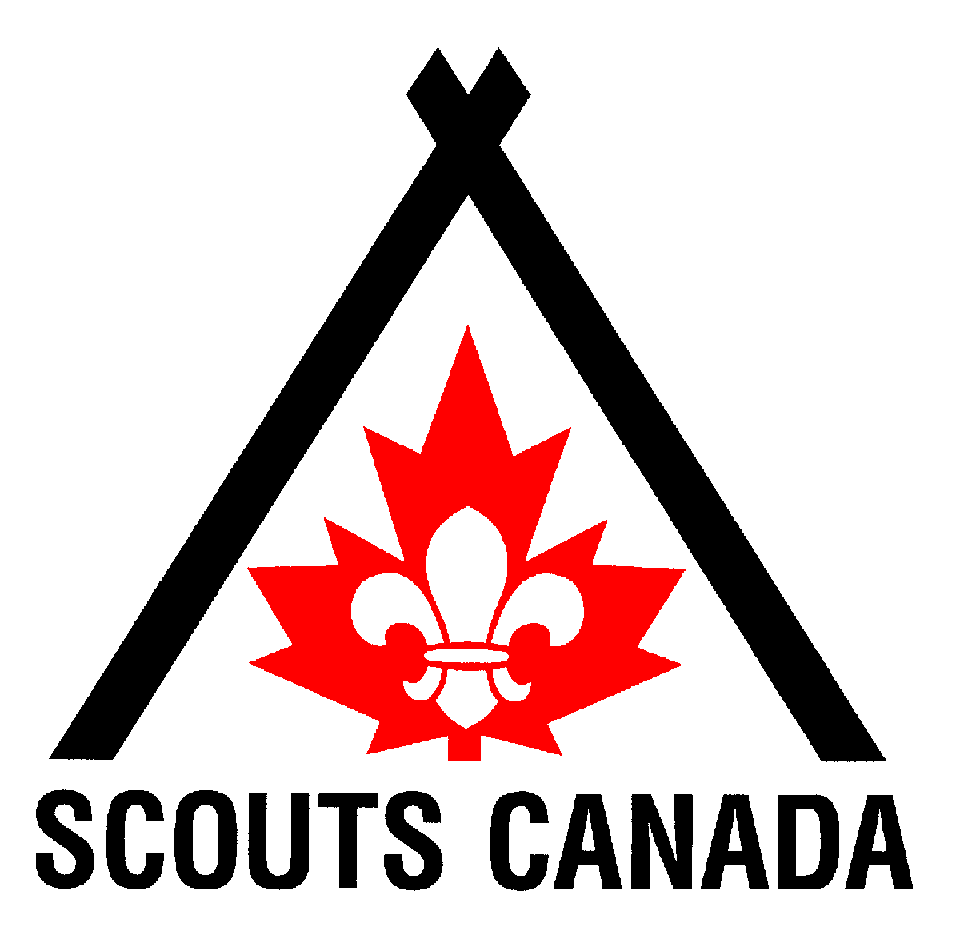 Sep 16, 2000 Harold T. Barrett Fun Forest Camp "GRAND OPENING" 1:30 to 4:00 PM. What a great achievement.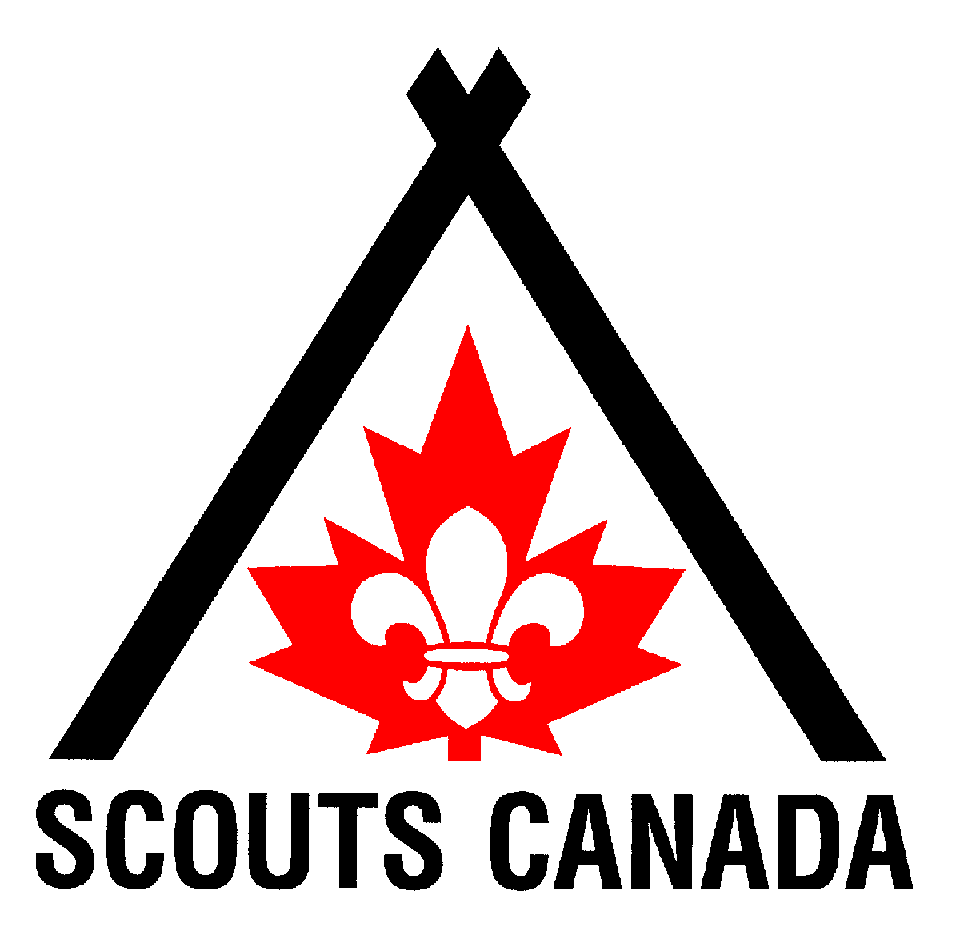 Jul 1, 2000 Another great parade, We showed every one on the parade route that we were proud to be Canadian and members of the Scouting Brotherhood.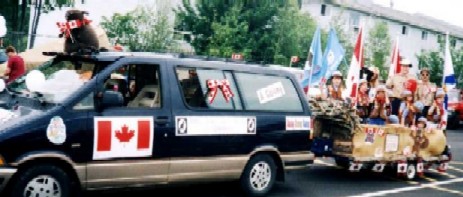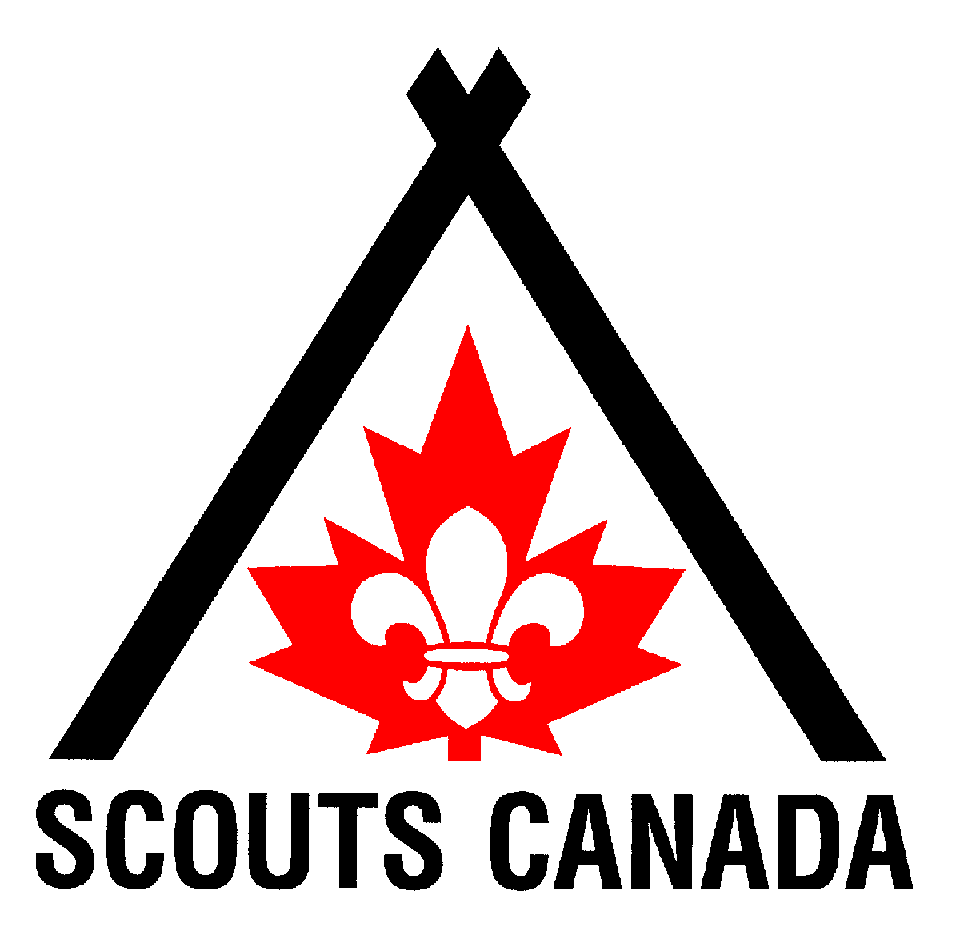 Jun 18, 2000 Congratulations to Hawkeye, Ringtail and all the other candidated who completed Wood Badge II at Gilwell 2000.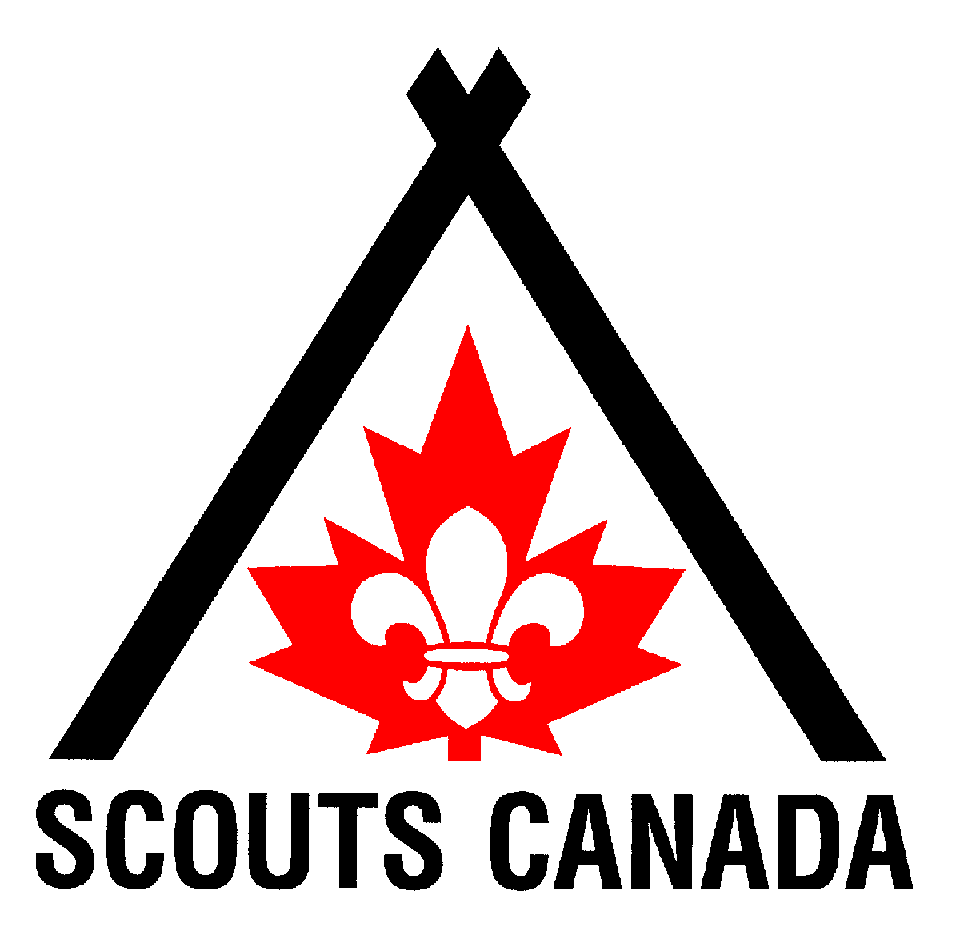 Nov 2, 1999 Investiture Night, We invested 5 beavers and 2 leaders, we where pleased with the parental participation.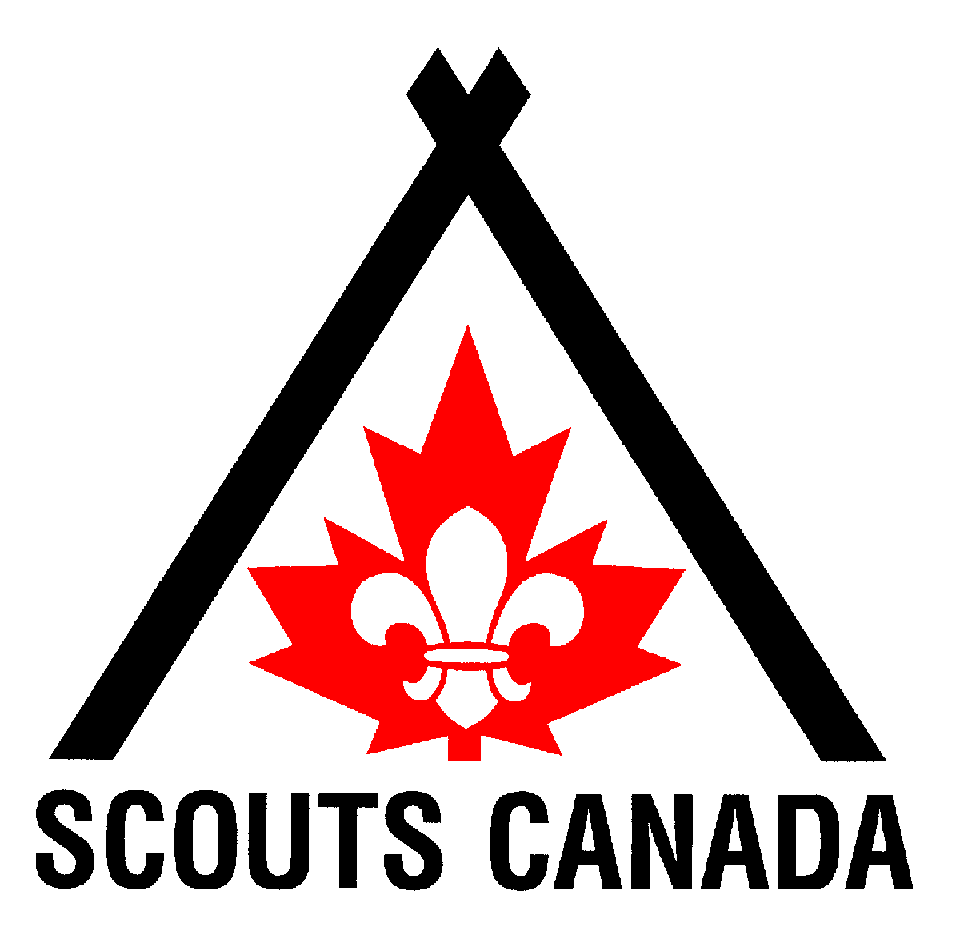 Oct 2, 1999 4 Beavers, 3 White Tails from last year, and 2 siblings joined in the Colony Carnival at Mount Uniacke House. We found every item on the scavenger hunt.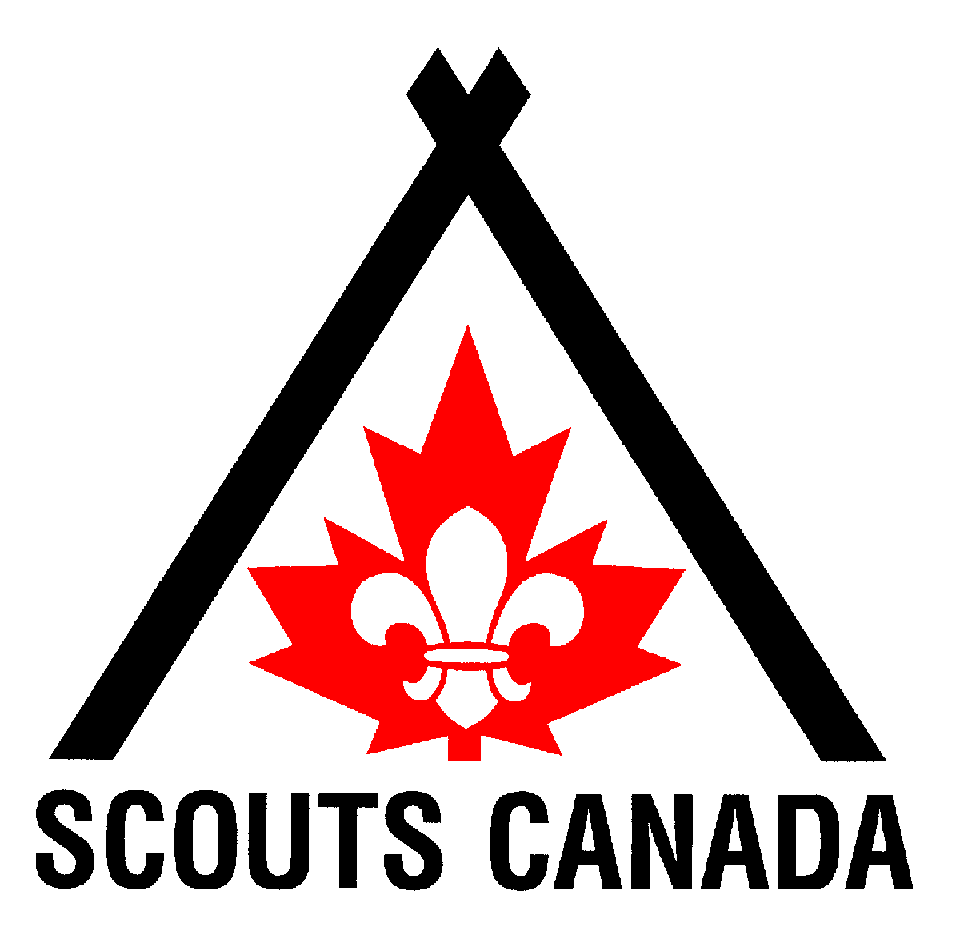 Sep 28, 1999 yah! Bubbles (Kim) is staying with A Colony.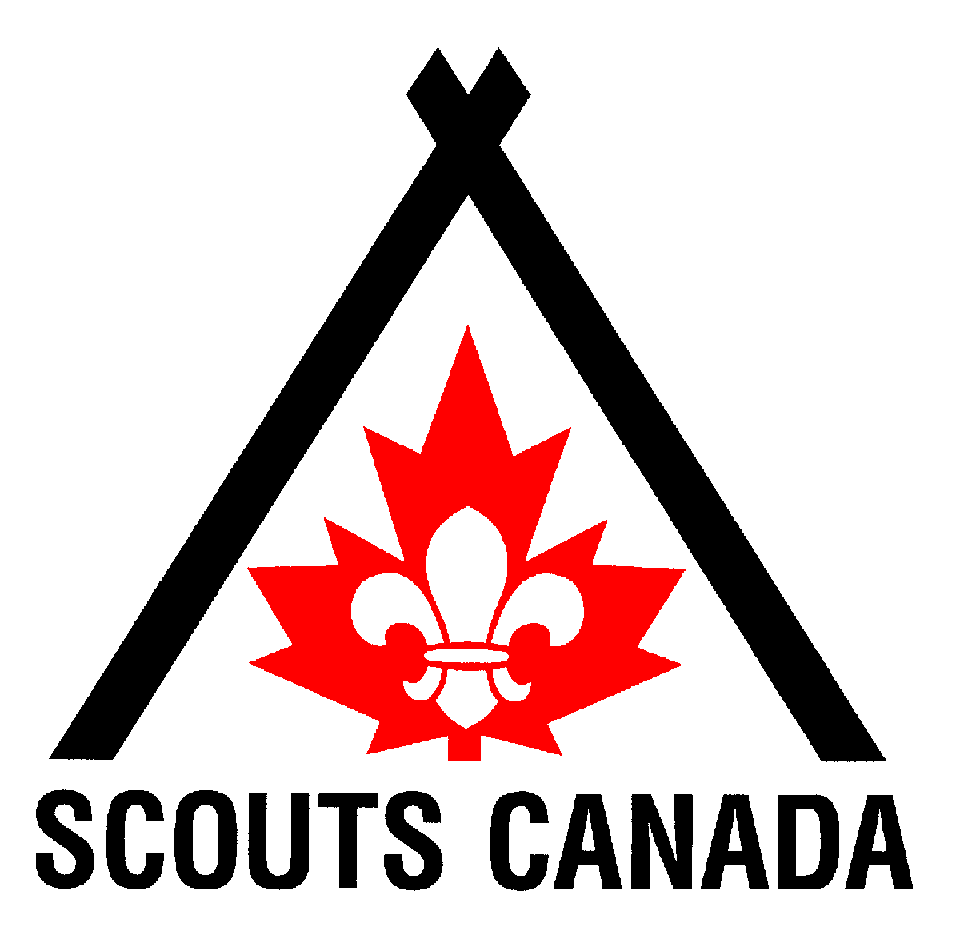 July 17, 1999 Beaverbank Fun Day Parade, we made a few changes to our float and invited 'C' Colony to share in our fun and excitement, and wow we won a trophy for "Best Community Effort"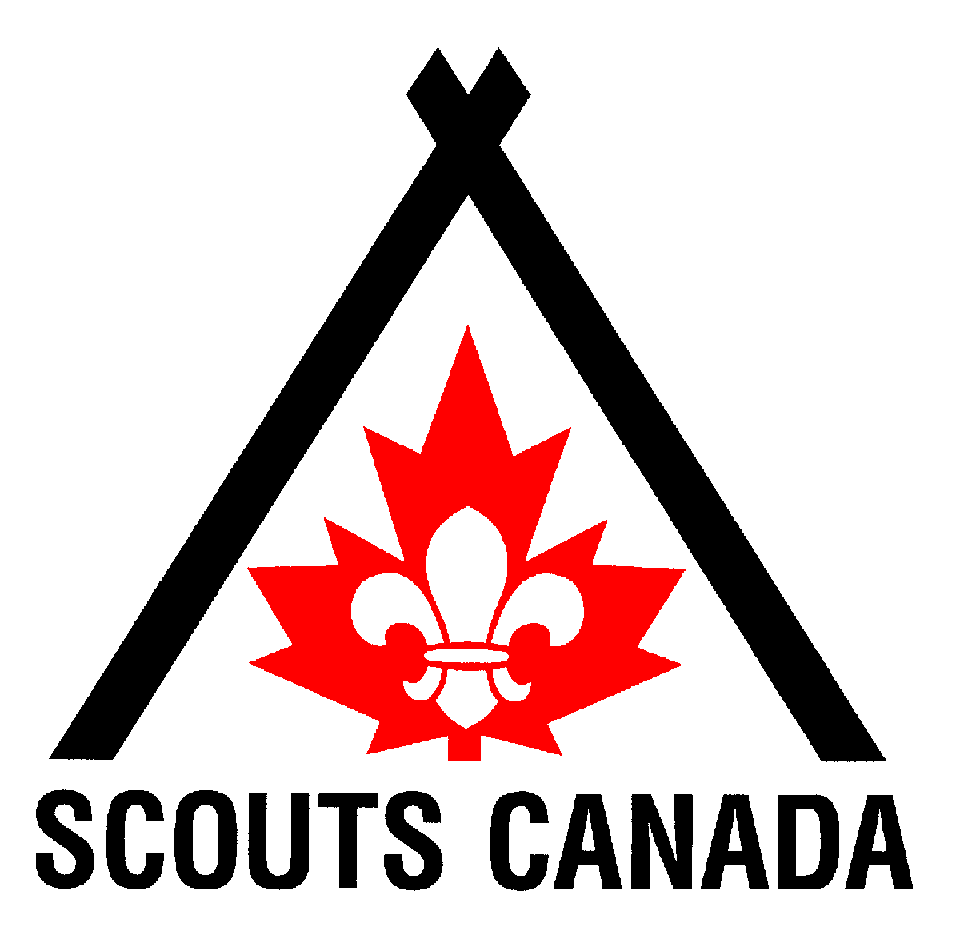 July 1, 1999 Canada Day Parade,we had a realy good time 15 beavers, kits and cubs rode and followed our float for 4km singing and laughing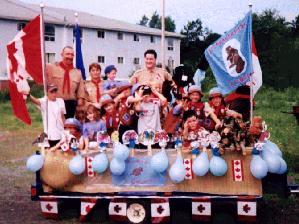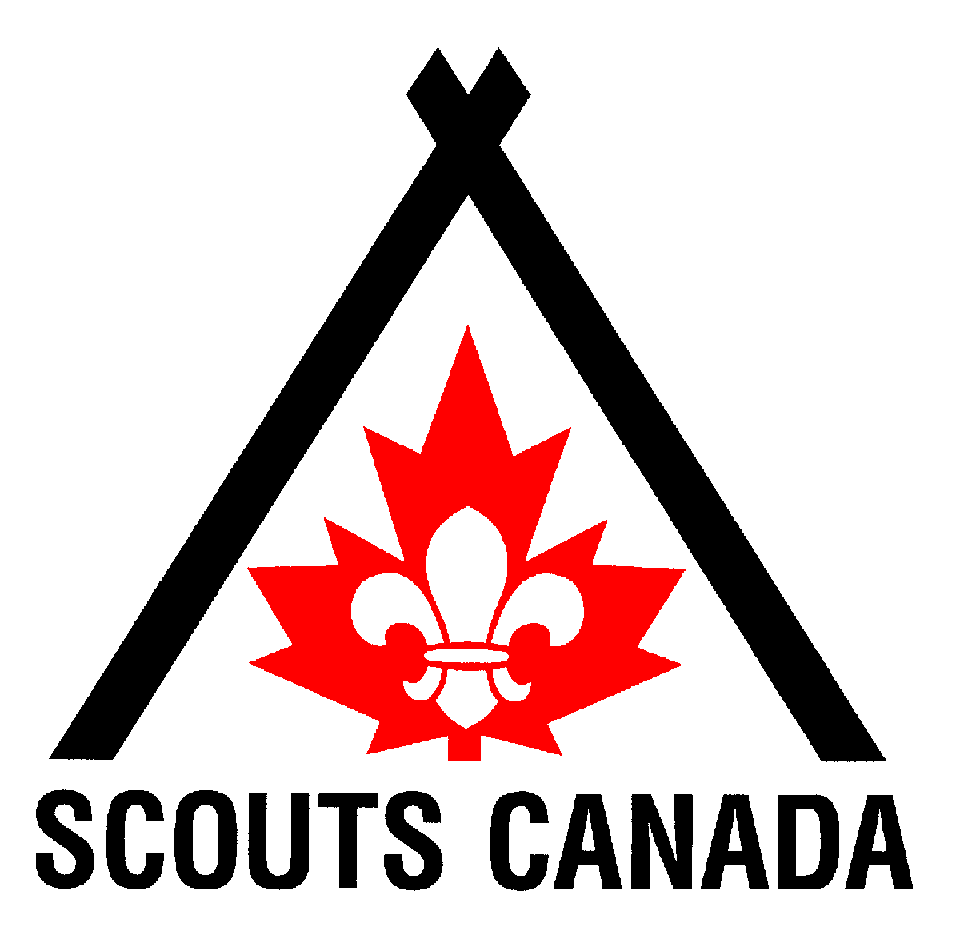 May 29, 1999 Closing Campfire at Rusty's, 3 of our busy beavers took the magical swim up to become cubs.
- We welcome Hawkeye

(Ray Peddle) in to our leadership team. Ray is new to scouting, however he was with us in Truro and is looking forward to the 1999-2000 season.
- Bubbles (Kim Sedgwick) announced her intentions to move to C Colony
- Rusty (Bill H) announced his intentions to move to C Colony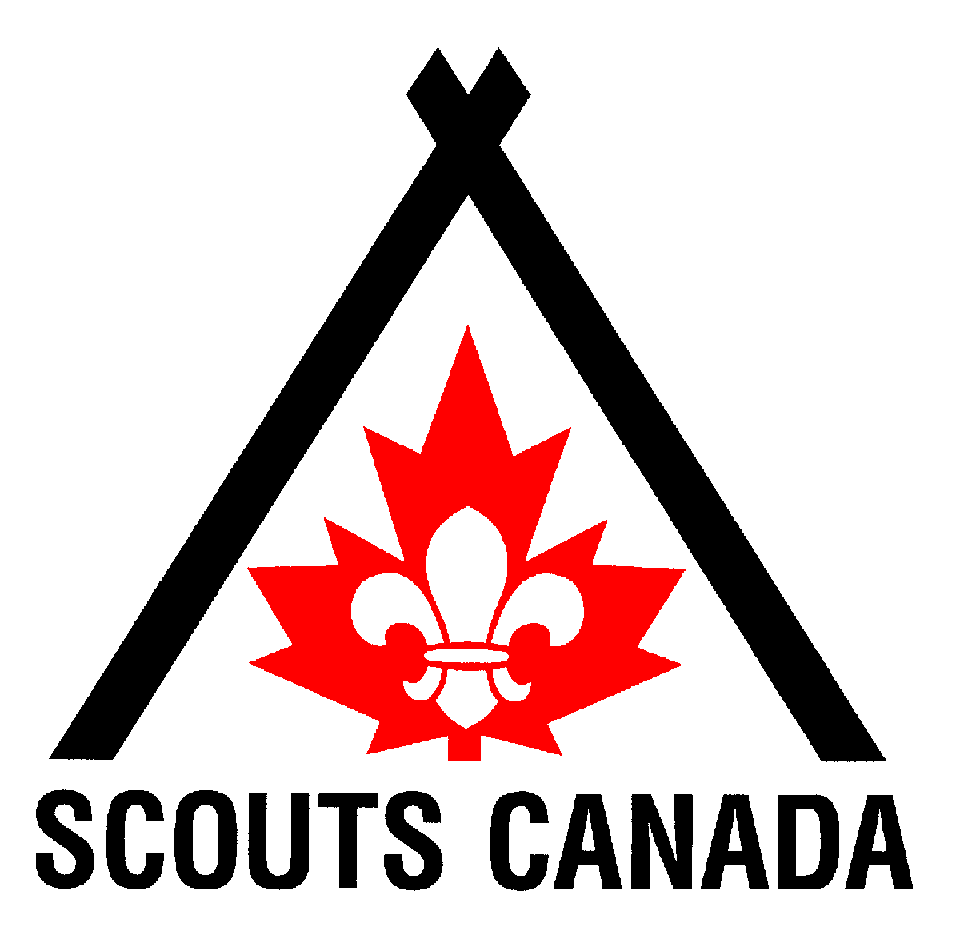 May 15, 1999 We are pleased to announce that the Victoria Park trip we had 13 Beavers & siblings accompanied by 3 leaders and several parents & relatives.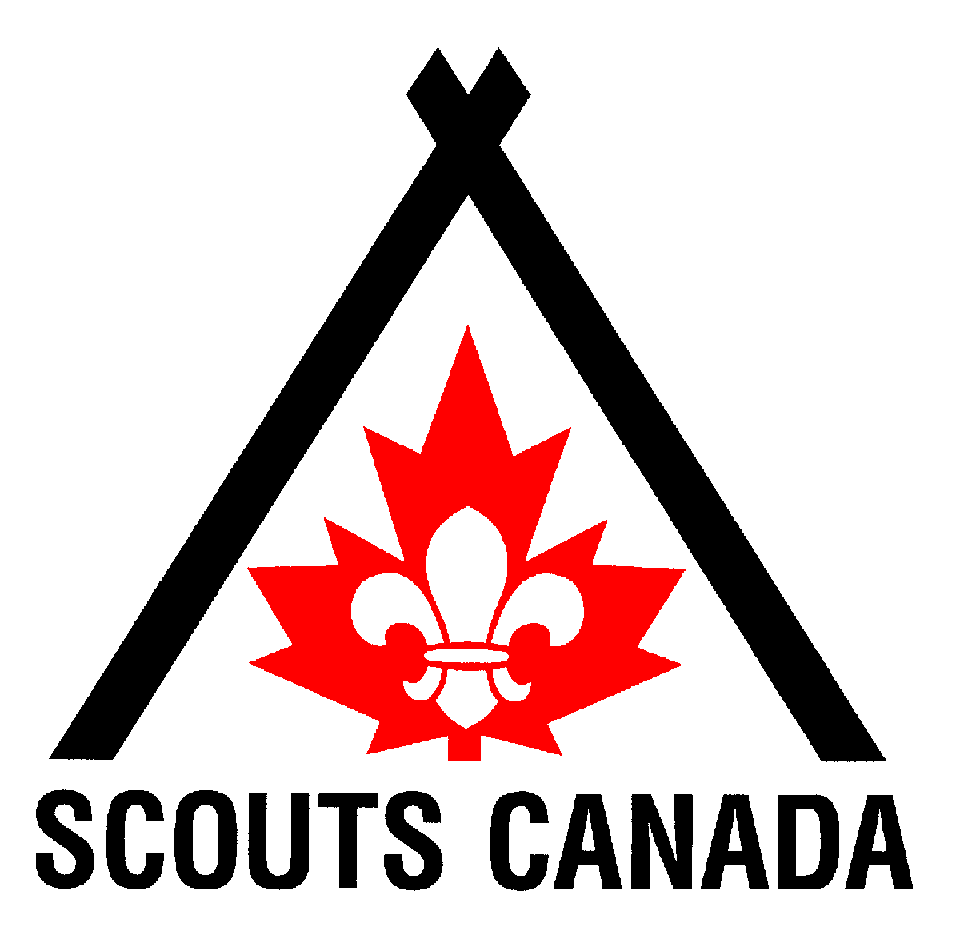 April 27, 1999 We welcome Ringtail

(Jonathan Ritchie) in to our leadership team. Jonathan has been active in our 98-99 program and brings 10+ years of scouting experience from his youth involvement with 1st Dartmouth.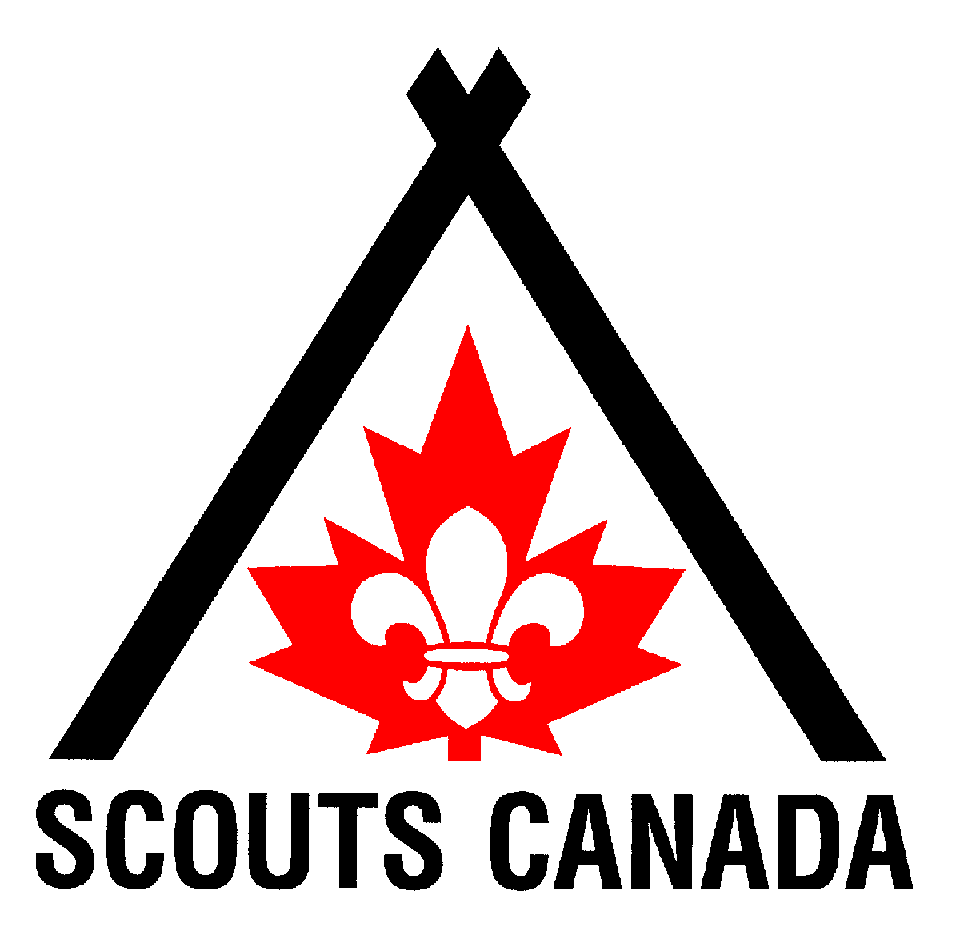 News from Top, 1999, 2000, 2001, 2002, 2003, 2004, 2005, 2006, 2007, 2008, 2009, 2010, 2011, 2012, 2013,
2014, 2015, New

items.